My Projection Collection:
Compare Projections
Baranyi III vs. Frančula VII
Baranyi III
Frančula VII
Creator
János Baranyi (1968)
Nedjeljko Frančula (1971)
Group
Miscellaneous
Pseudocylindric
Property
Compromise
Compromise
Other Names
—
—
Remarks
Constructed with tabular coordinates rather than mathematical formulas. Meridians are not equally spaced along a given parallel, therefore it doesn't fall in to the pseudocylindric group of projections.
See my blogpost Two Ginzburg and four Baranyi Projections.
A Wanger VI variant, derived by Umbeziffern from the Apian II projection, minimized distortion by application of the Airy criterion.
For more information, refer to my blogpost The Frančula Projections or Frančula's original paper Die vorteilhaftesten Abbildungen in der Atlaskartographie (German).
recommended comparisons
Frančula VII
Baranyi III
This pairing is among the list of recommended pairings – but why?
While very much alike at first glance, in direct comparision the differences become quite obvious.
1. Comparison: Physical Map – scaled to fit
2. Comparison: Political Map – scaled to fit
Baranyi III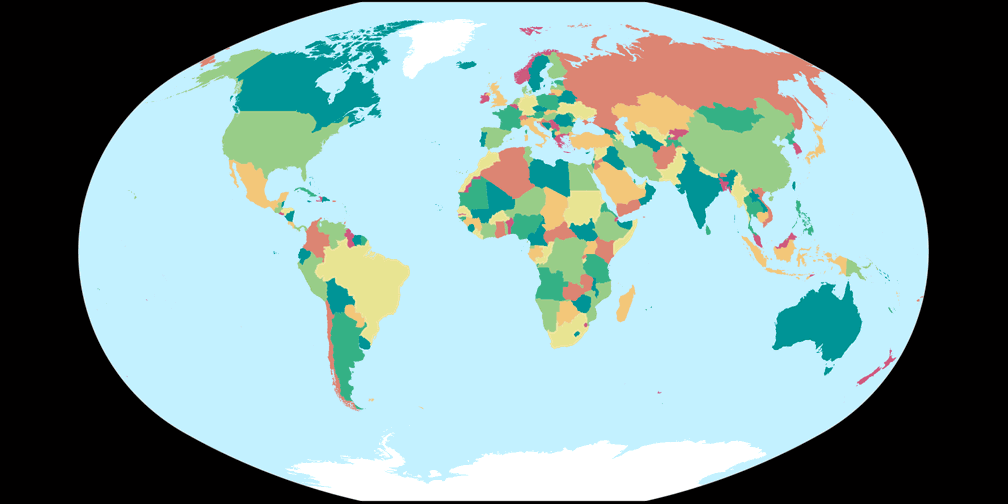 Frančula VII
3. Comparison: Silhouette Map – scaled to fit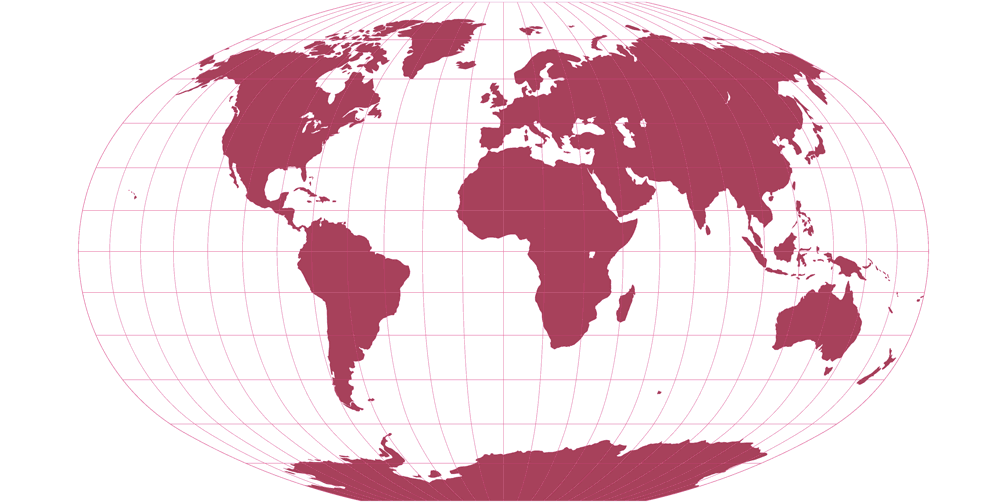 4. Comparison: Tissot Indicatrix, 30° – scaled to fit
Baranyi III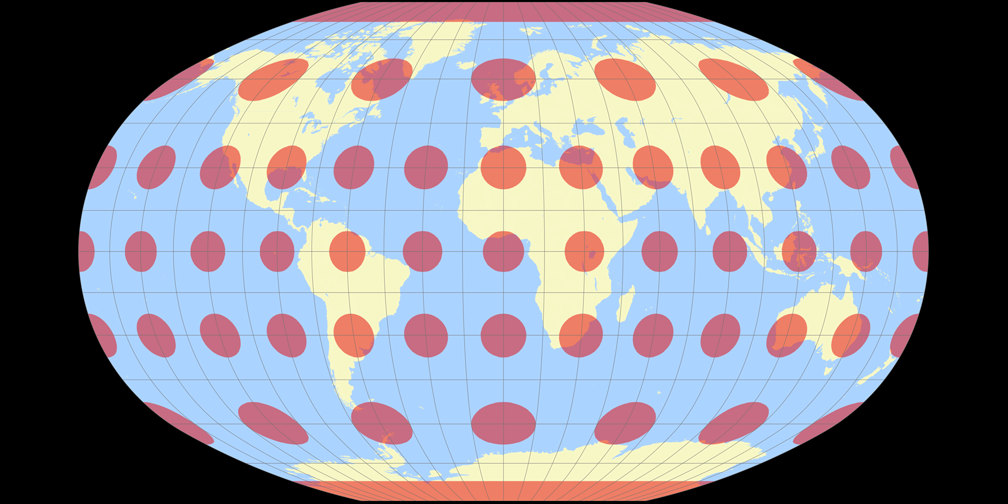 Frančula VII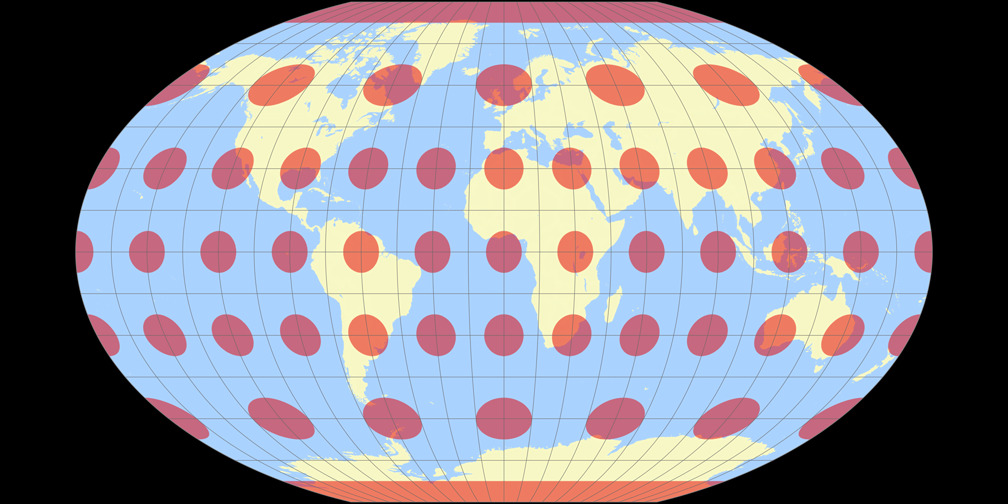 5. Comparison: Physical Map – scaled to same width
Baranyi III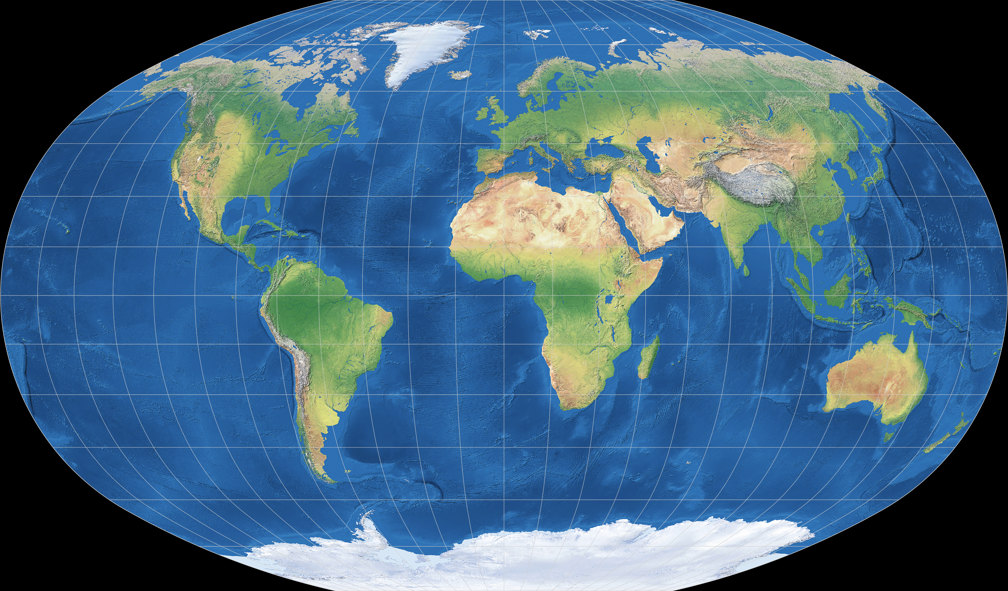 Frančula VII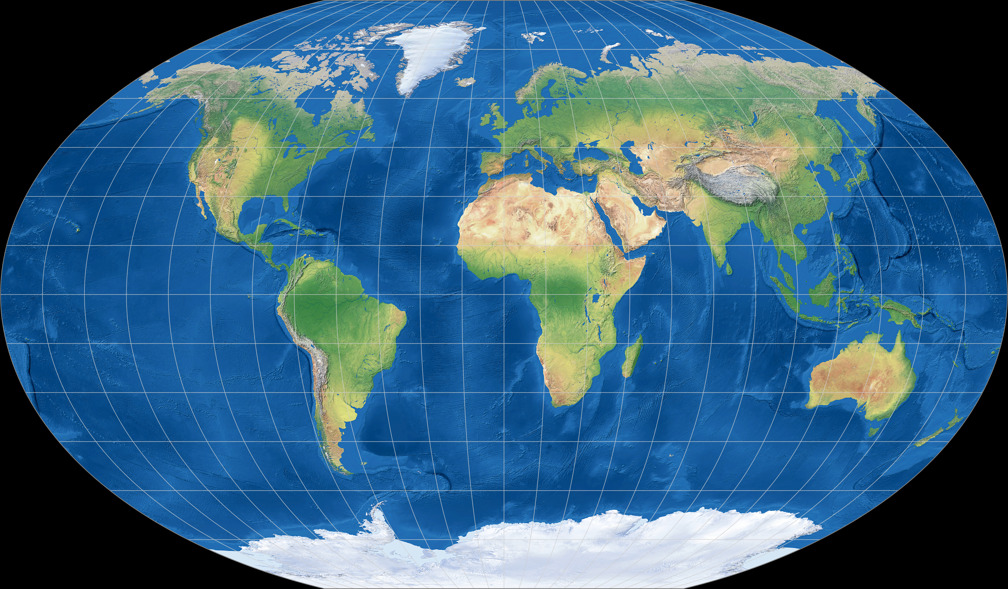 6. Comparison: Political Map – scaled to same width
Baranyi III
Frančula VII
7. Comparison: Silhouette Map – scaled to same width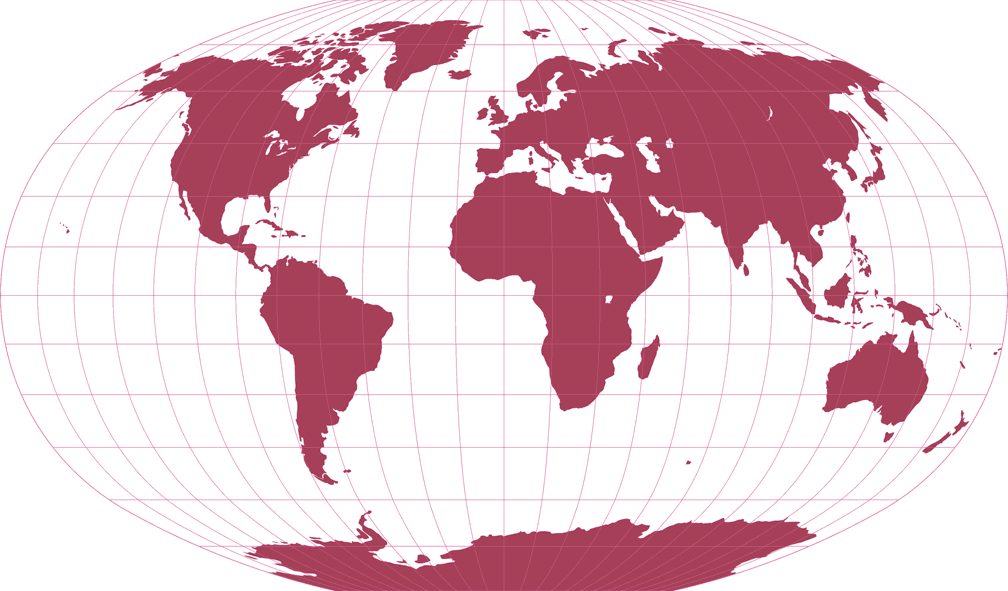 8. Comparison: Tissot Indicatrix, 30° – scaled to same width
Baranyi III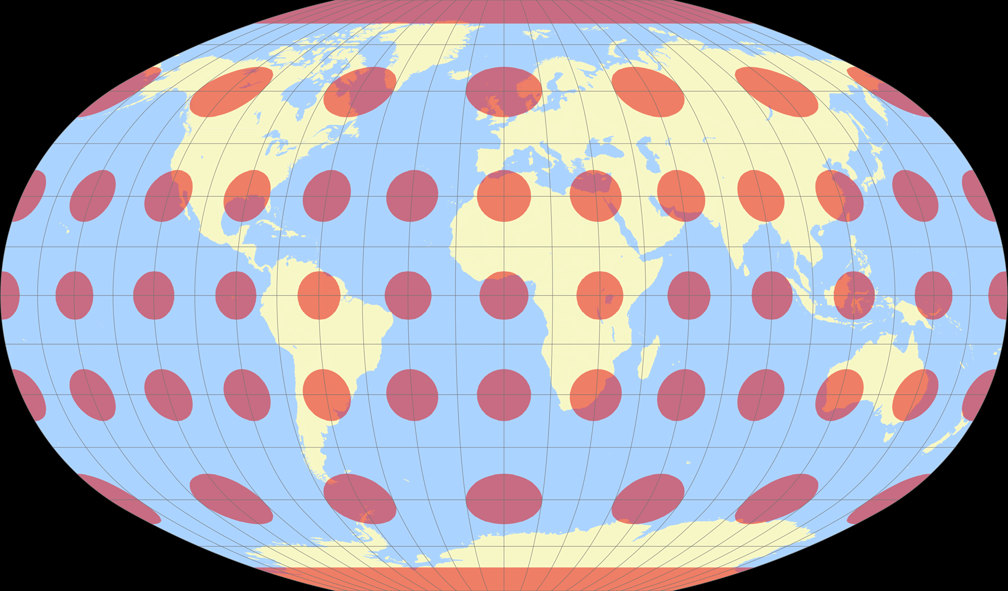 Frančula VII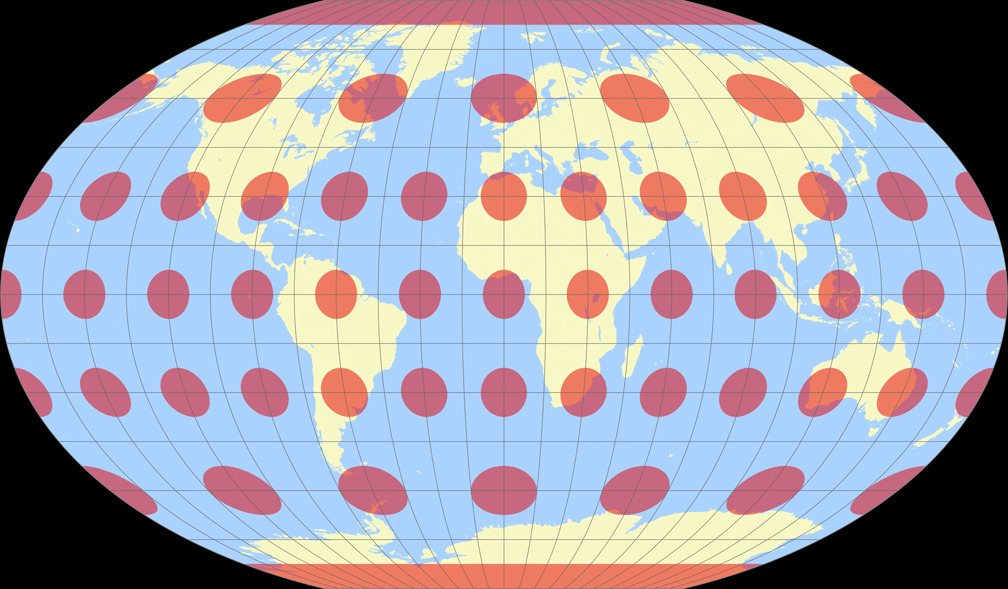 9. Comparison: Tissot Indicatrix, 15° – scaled to fit
Baranyi III
Frančula VII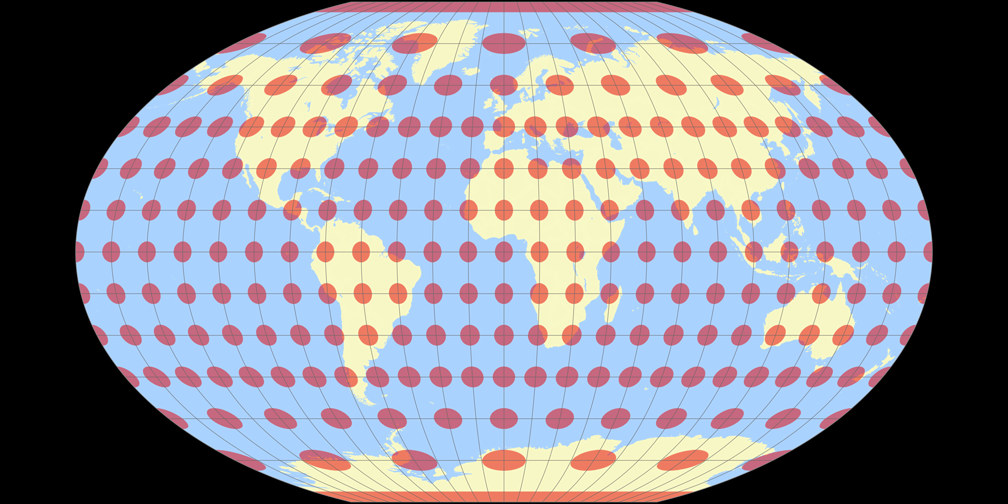 10. Comparison: Tissot Indicatrix, 15° – scaled to same width
Baranyi III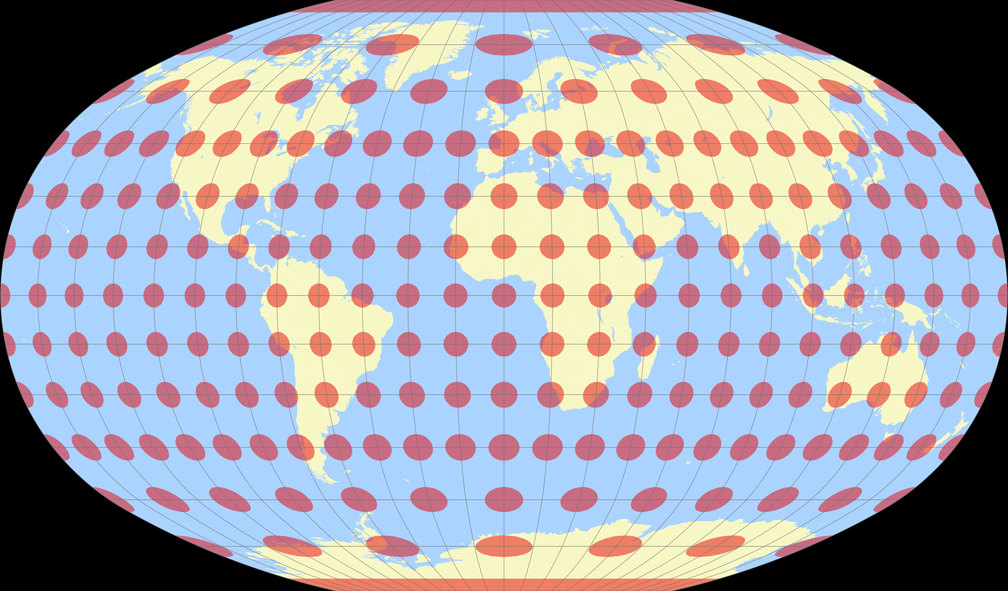 Frančula VII