My Projection Collection:
Compare Projections
Wagner VII vs. Frančula XIV
Wagner VII
Frančula XIV
Creator
Karlheinz Wagner (1941)
Nedjeljko Frančula (1971)
Group
Lenticular
Lenticular
Property
Equal-area
Equal-area
Other Names
—
Remarks
My personal favourite among the equal-area projections! :-)
A Wanger VII variant, derived by Umbeziffern from the equatorial azimuthal equal-area projection, minimized distortion by application of the Airy-Kavrayskiy criterion.
For more information, refer to my blogpost The Frančula Projections or Frančula's original paper Die vorteilhaftesten Abbildungen in der Atlaskartographie (German).
recommended comparisons
Entfernungsbezogene
Frančula XIV
Wagner VIII
Wagner-Denoyer I
Wagner VII
This pairing is among the list of recommended pairings – but why?
Frančula XIV is a variation of the well-known Wagner VII.
1. Comparison: Physical Map – scaled to fit
2. Comparison: Political Map – scaled to fit
Wagner VII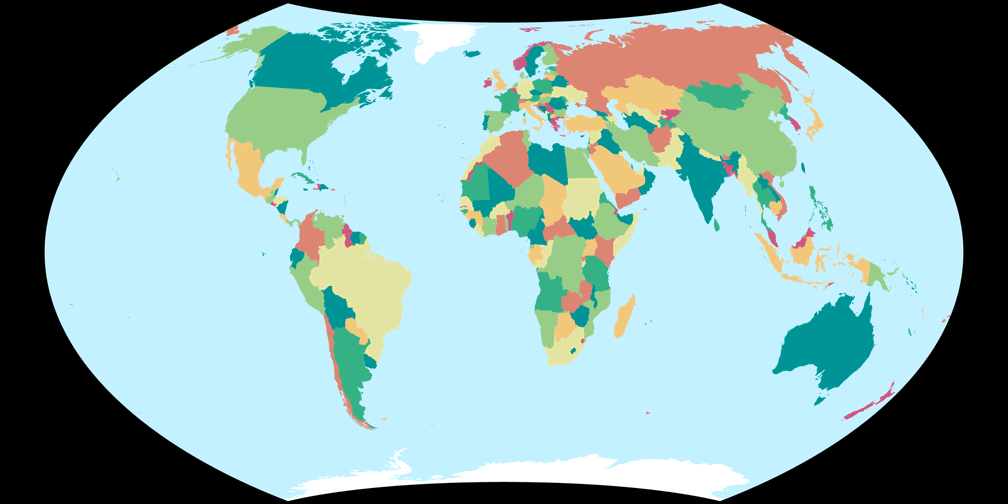 Frančula XIV
3. Comparison: Silhouette Map – scaled to fit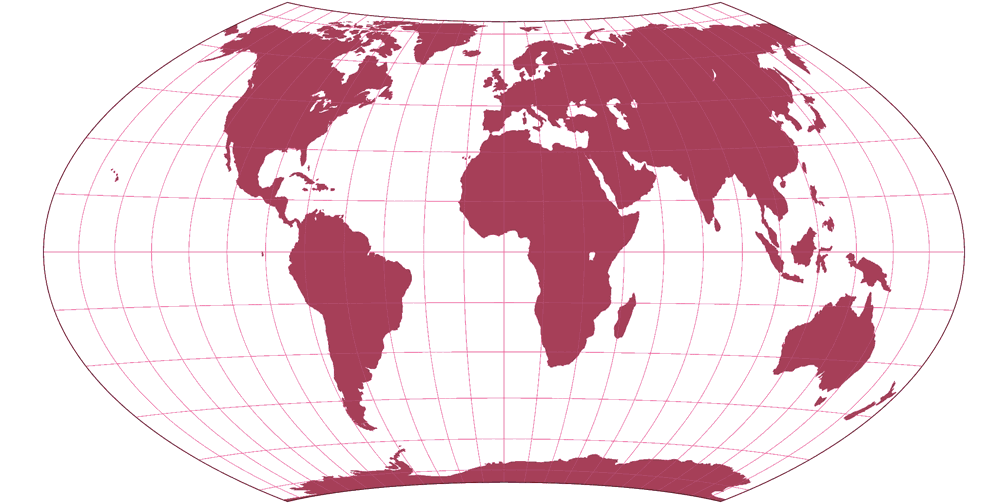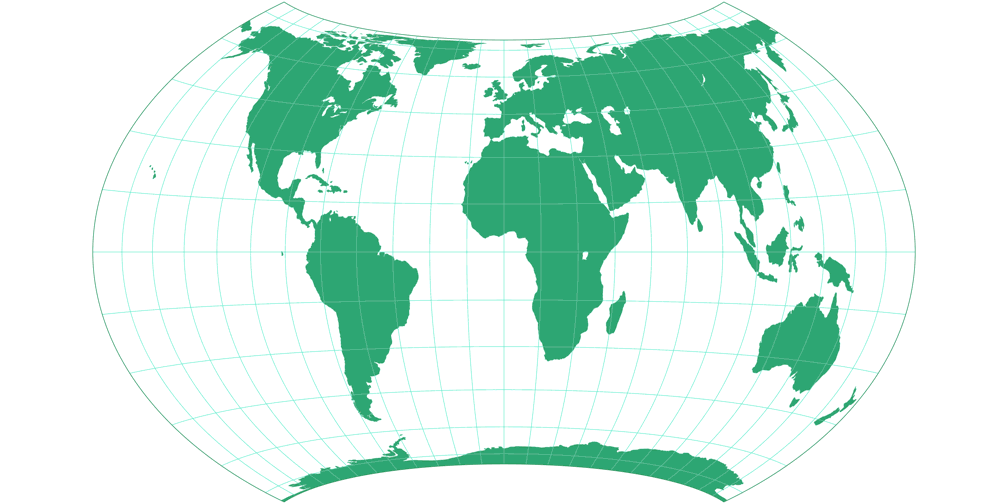 4. Comparison: Tissot Indicatrix, 30° – scaled to fit
Wagner VII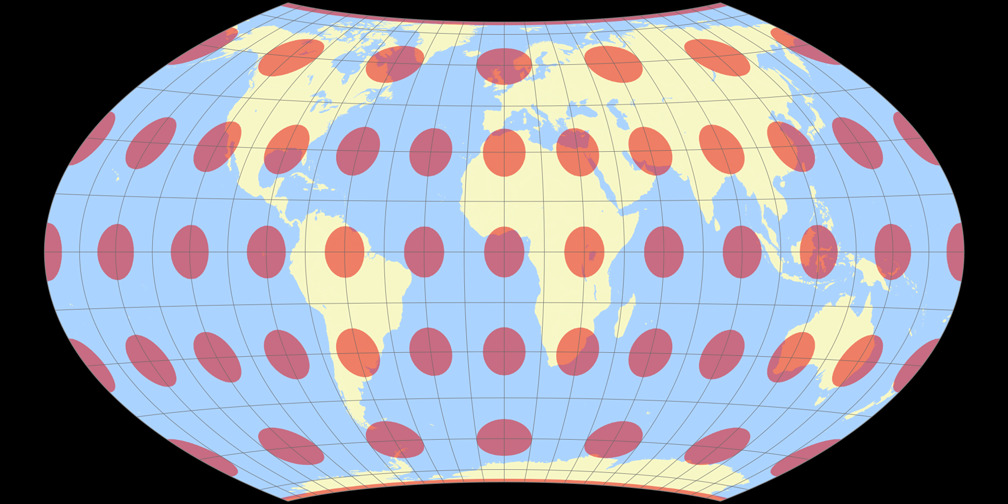 Frančula XIV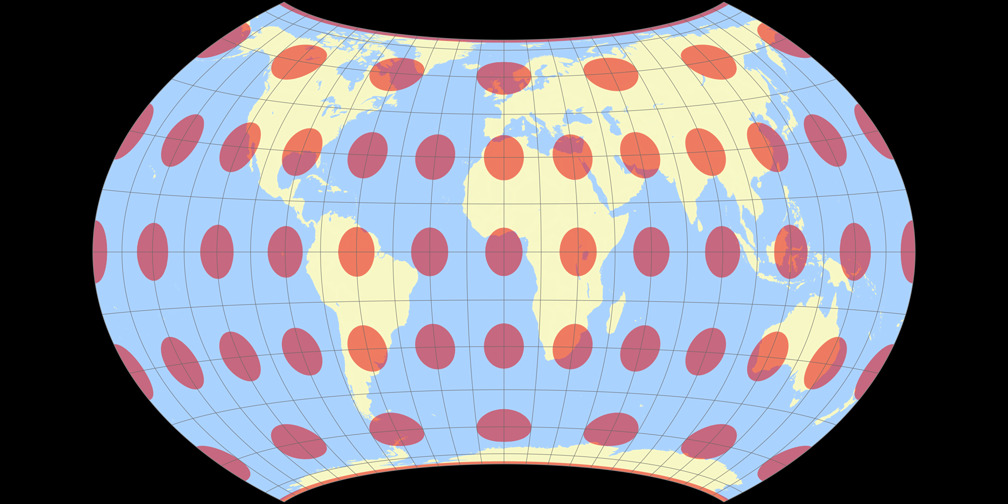 5. Comparison: Physical Map – scaled to same width
Wagner VII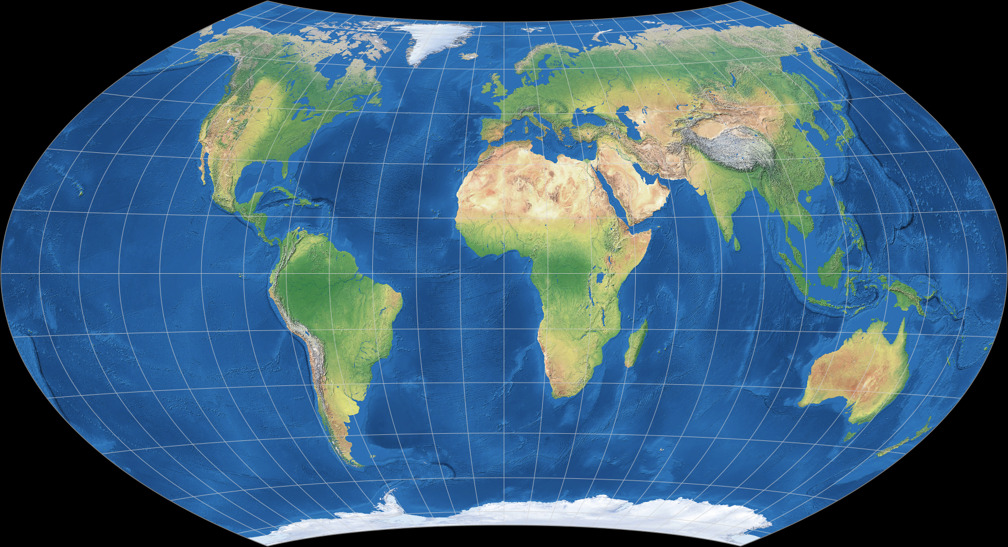 Frančula XIV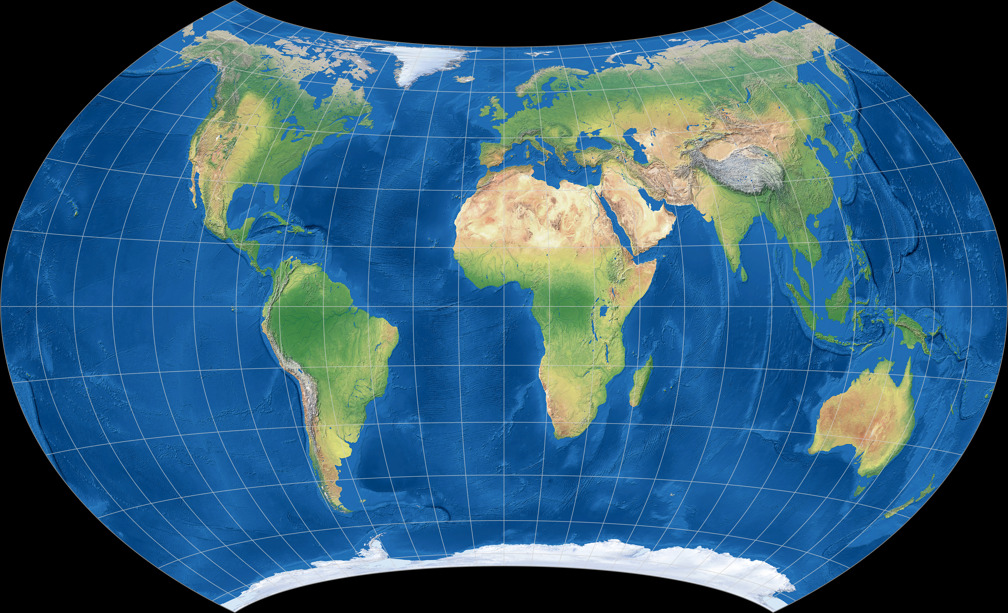 6. Comparison: Political Map – scaled to same width
Wagner VII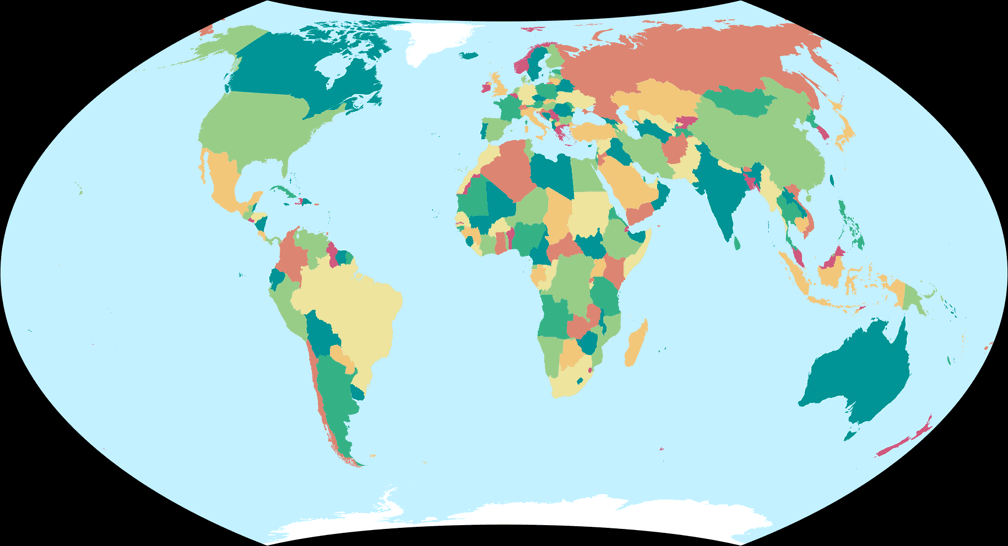 Frančula XIV
7. Comparison: Silhouette Map – scaled to same width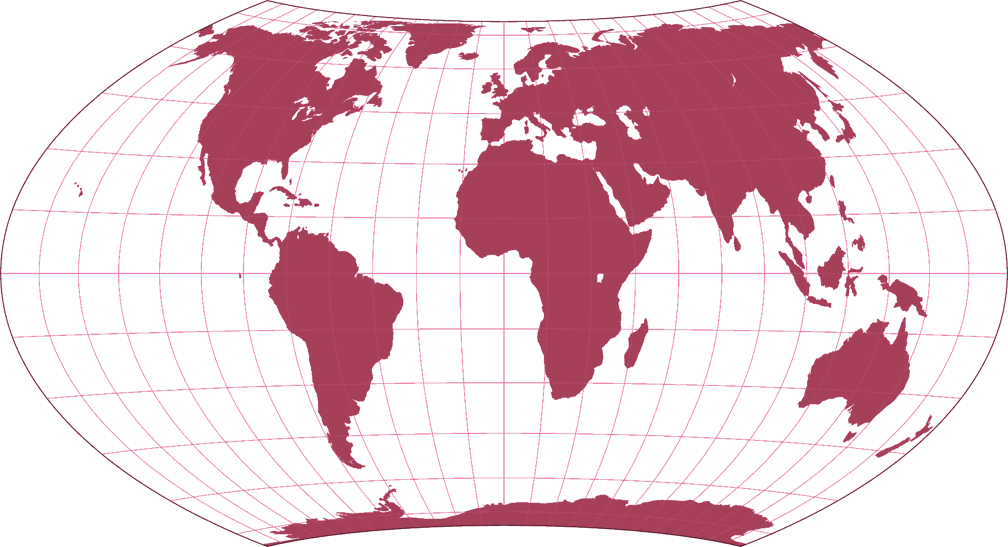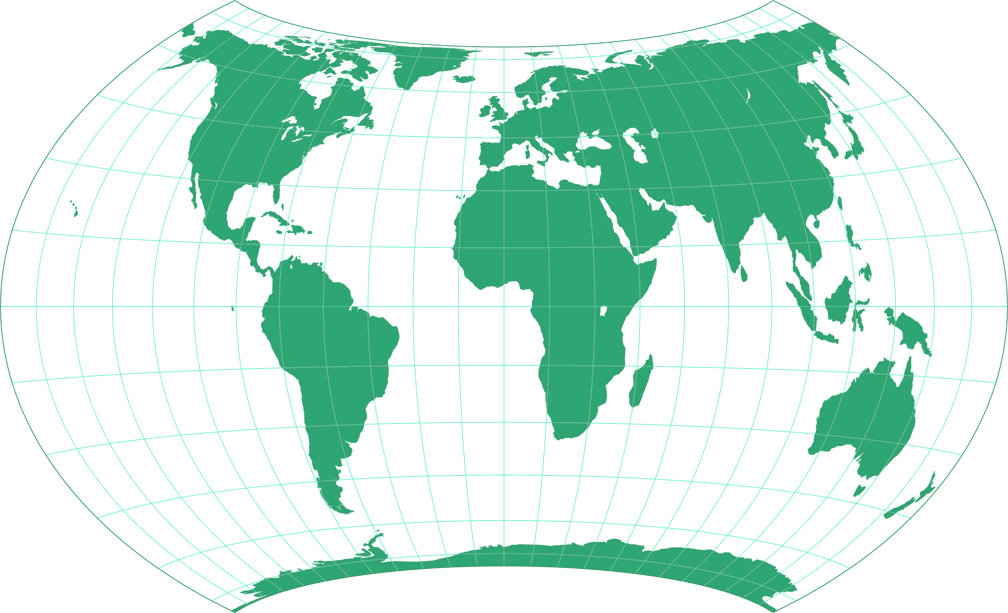 8. Comparison: Tissot Indicatrix, 30° – scaled to same width
Wagner VII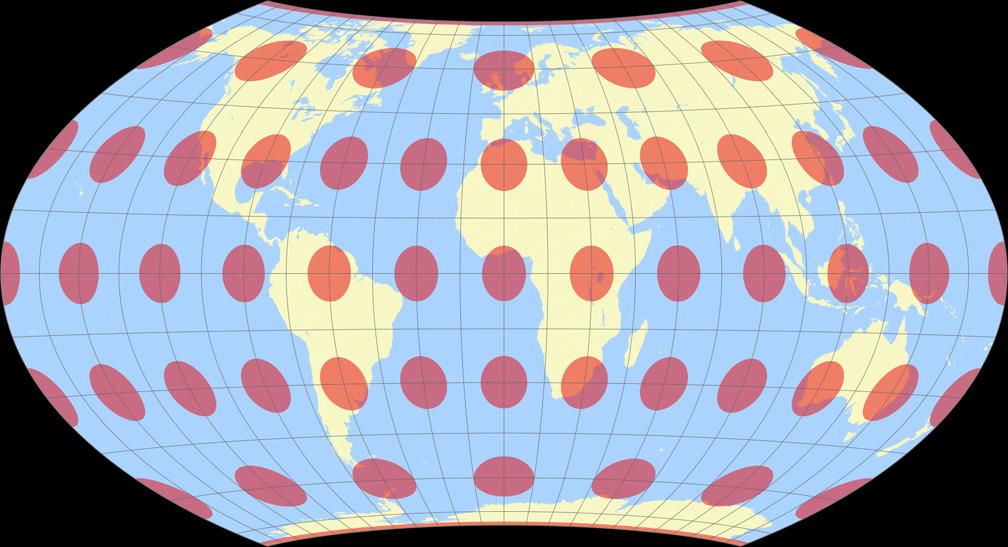 Frančula XIV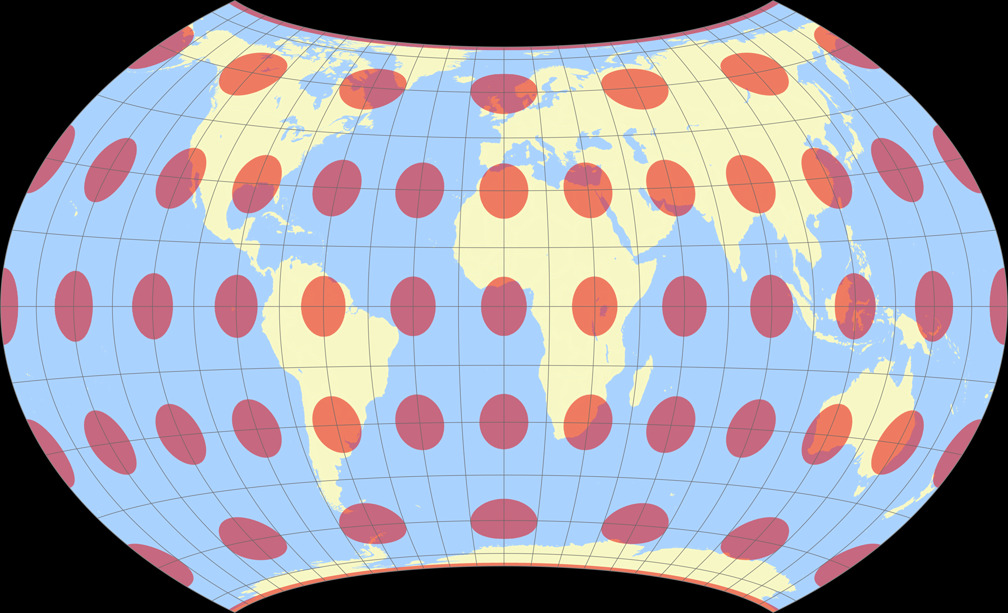 9. Comparison: Tissot Indicatrix, 15° – scaled to fit
Wagner VII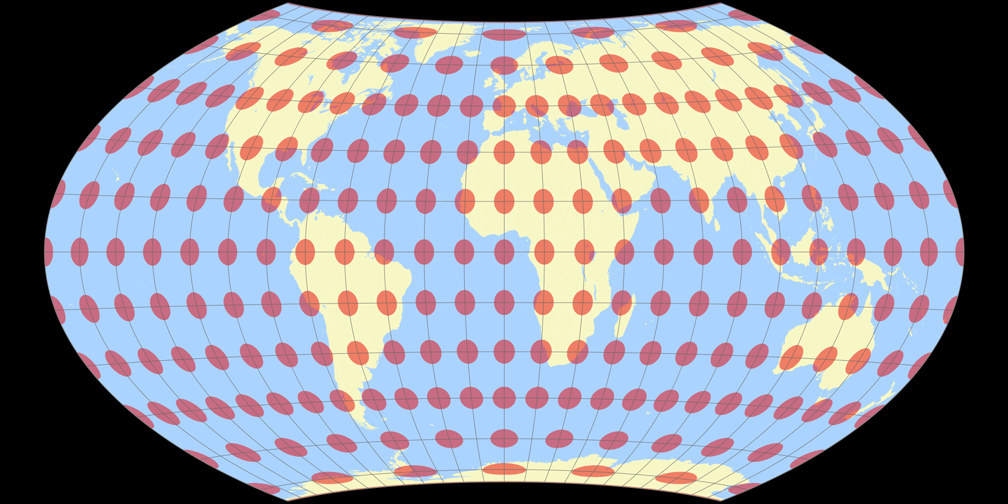 Frančula XIV
10. Comparison: Tissot Indicatrix, 15° – scaled to same width
Wagner VII
Frančula XIV