Compare Projections
Winkel Tripel vs. Winkel Tripel Bartholomew
Winkel Tripel
Winkel Tripel Bartholomew
Creator
Oswald Winkel (1921)
Oswald Winkel (1921)
Group
Lenticular
Lenticular
Property
Compromise
Compromise
Other Names
—

Winkel Tripel Times Atlas

Remarks
—
This version was designed by John Bartholomew (about 1955), it uses 40° North and South as standard parallels instead of 50°28´ in Winkel's original design.
recommended comparisons
Ciric I
Natural Earth II
Wagner IX.i
Winkel Tripel Bartholomew
Winkel Tripel BOPC
Winkel Tripel BOPC
Winkel Tripel
This pairing is among the list of recommended pairings – but why?
To clearly show the effects of Bartholomew's modification.
1. Comparison: Physical Map – scaled to fit
2. Comparison: Silhouette Map – scaled to fit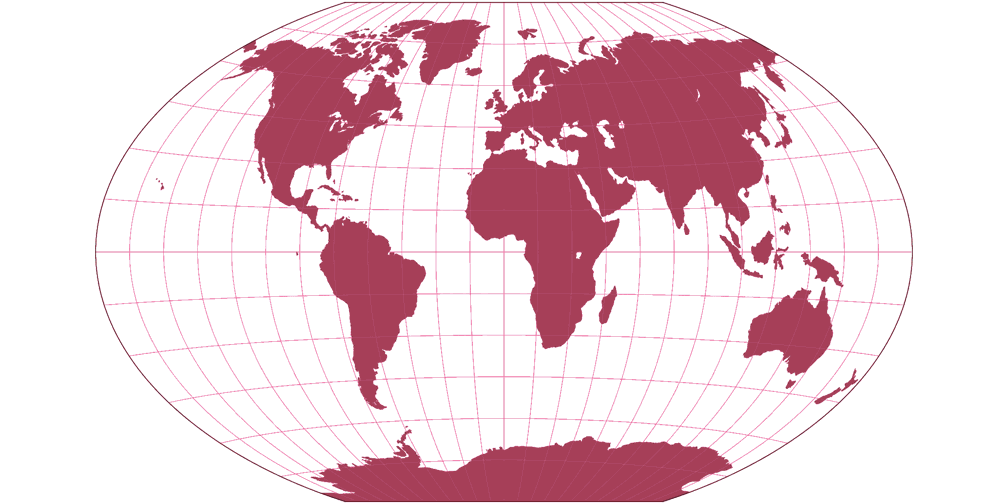 3. Comparison: Tissot Indicatrix, 30° – scaled to fit
Winkel Tripel
Winkel Tripel Bartholomew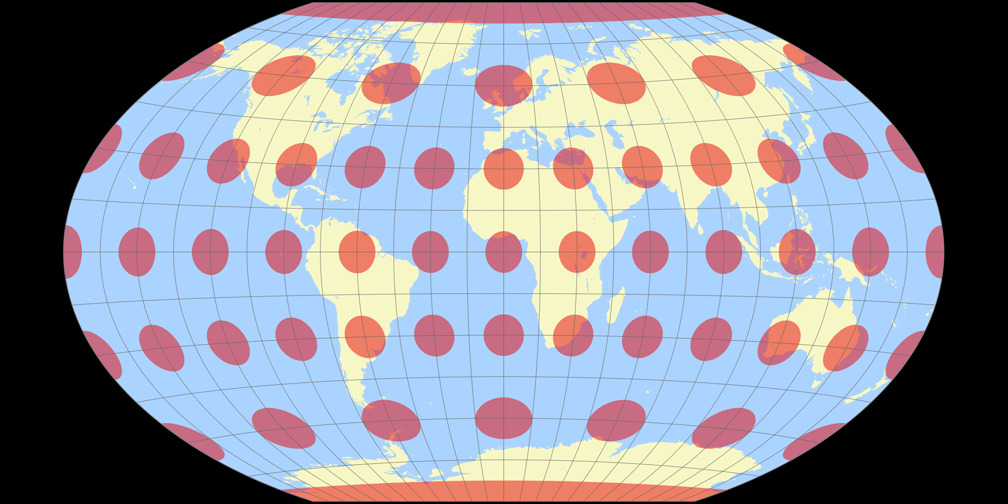 4. Comparison: Physical Map – scaled to same width
Winkel Tripel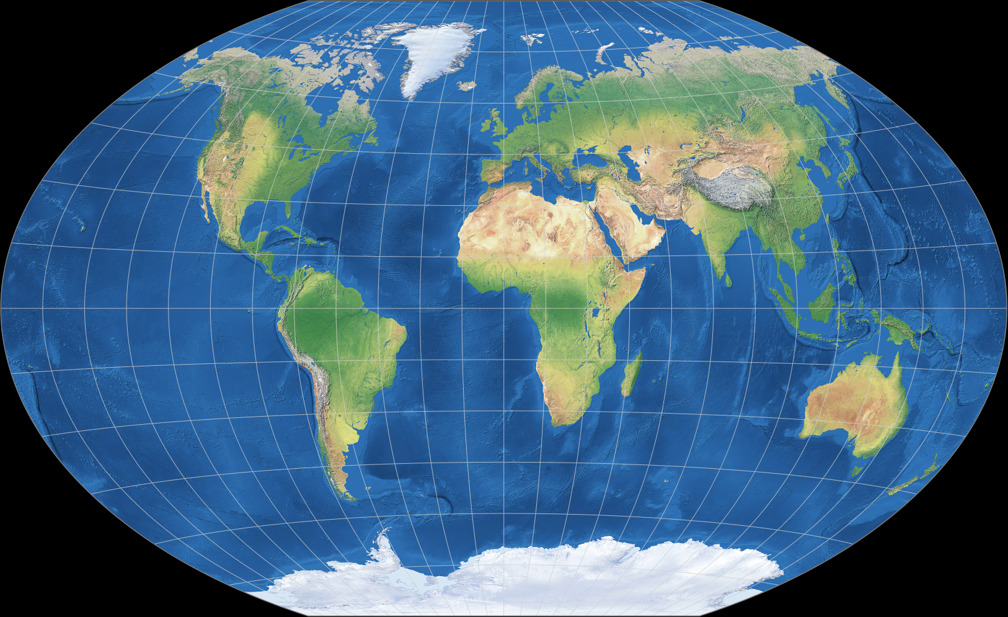 Winkel Tripel Bartholomew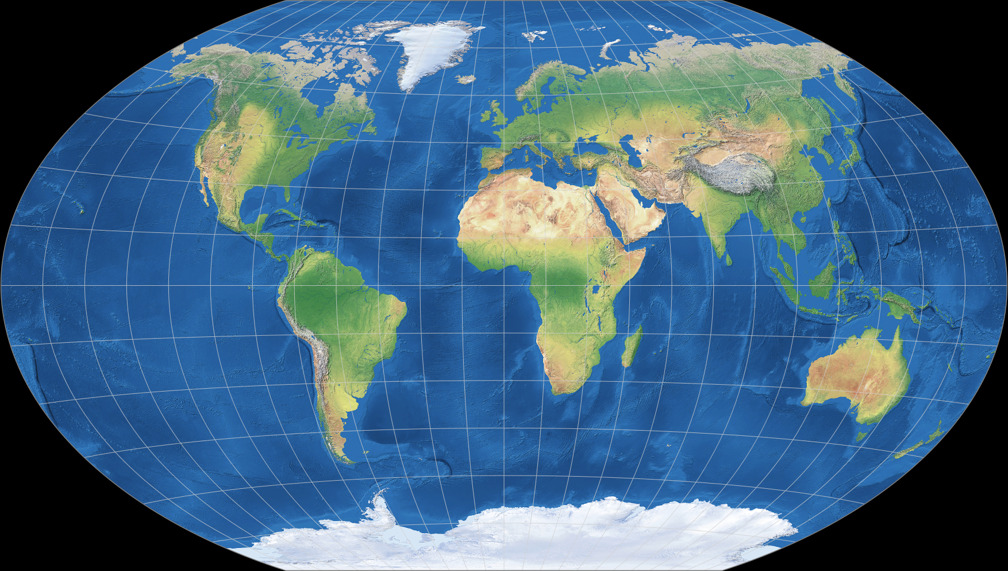 5. Comparison: Silhouette Map – scaled to same width
6. Comparison: Tissot Indicatrix, 30° – scaled to same width
Winkel Tripel
Winkel Tripel Bartholomew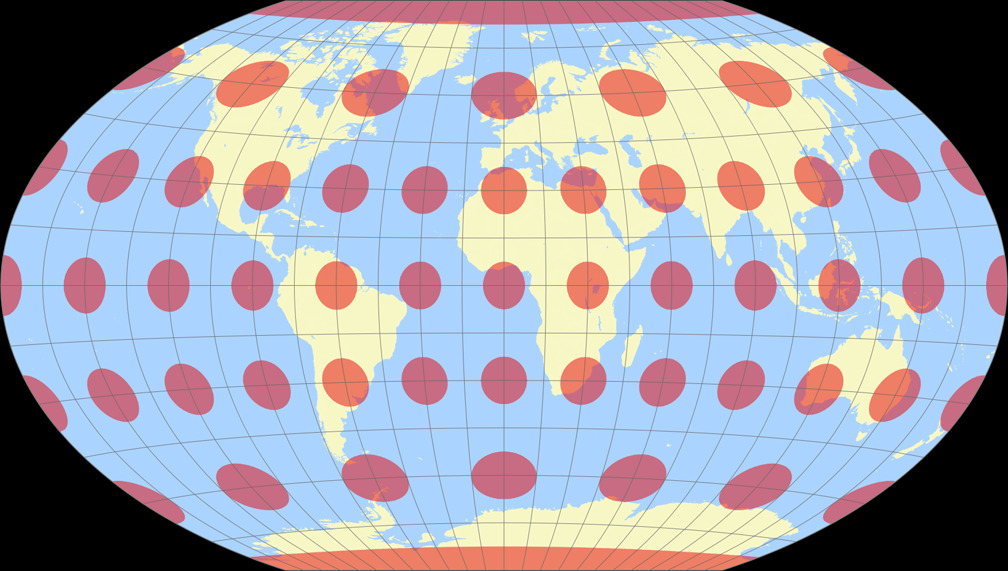 7. Comparison: Tissot Indicatrix, 15° – scaled to fit
Winkel Tripel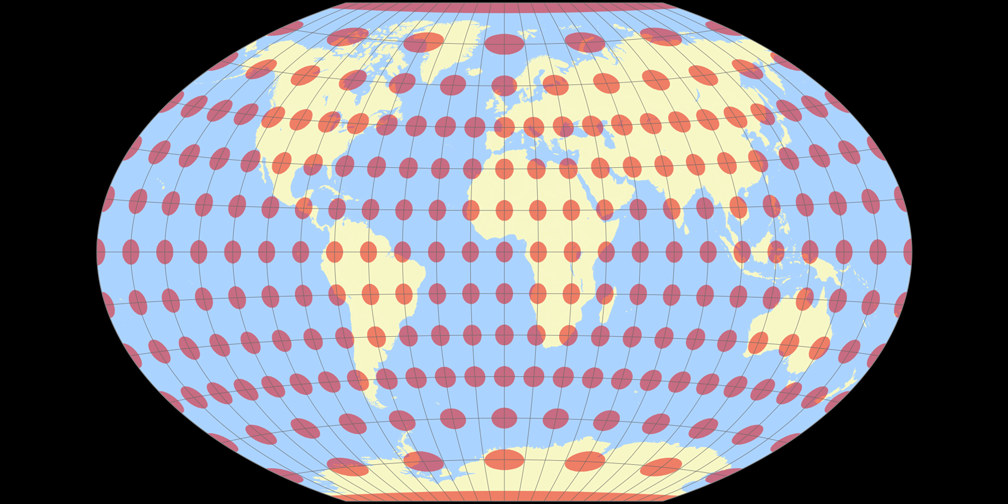 Winkel Tripel Bartholomew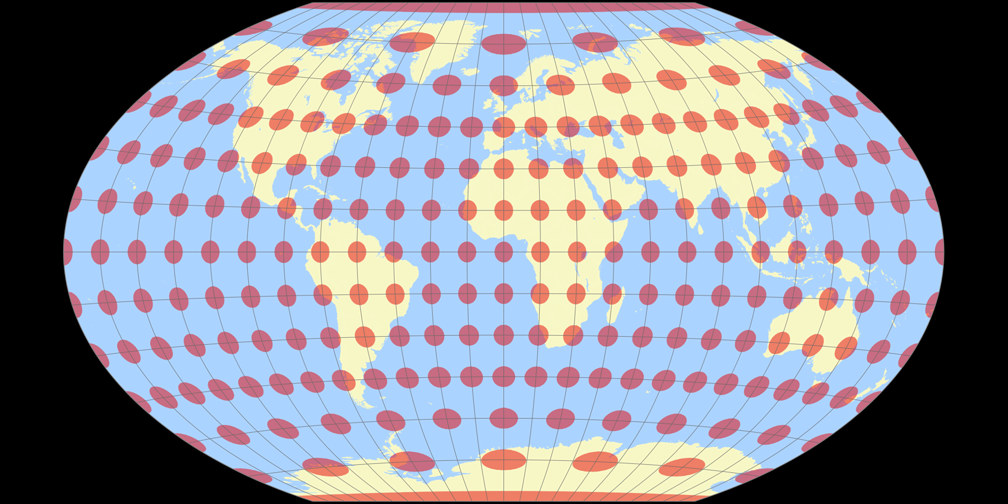 8. Comparison: Tissot Indicatrix, 15° – scaled to same width
Winkel Tripel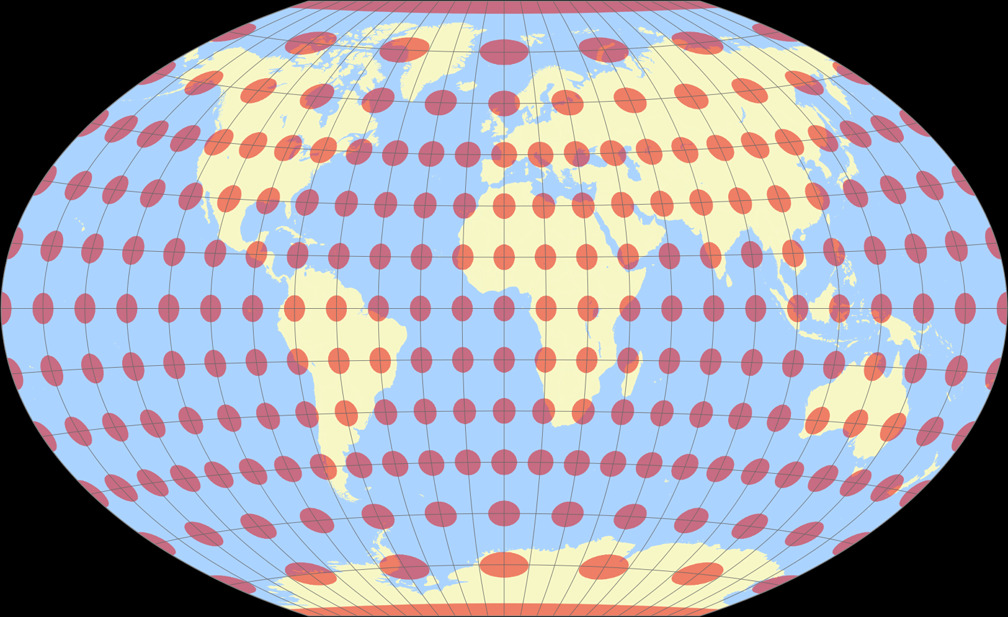 Winkel Tripel Bartholomew