My Projection Collection:
Compare Projections
Baranyi II vs. Fahey
Baranyi II
Fahey
Creator
János Baranyi (1968)
Lawrence Fahey (1975)
Group
Pseudocylindric
Pseudocylindric
Property
Compromise
Compromise
Other Names
—
—
Remarks
Constructed with tabular coordinates rather than mathematical formulas.
See my blogpost Two Ginzburg and four Baranyi Projections.
—
recommended comparisons
Fahey
Baranyi II
This pairing is among the list of recommended pairings – but why?
While very much alike at first glance, in direct comparision the differences become quite obvious.
1. Comparison: Physical Map
2. Comparison: Political Map
Baranyi II
Fahey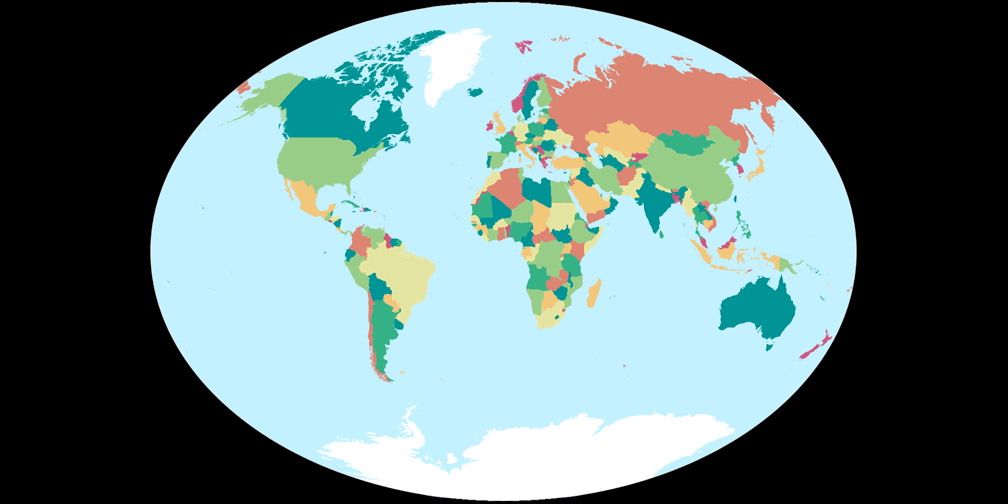 3. Comparison: Silhouette Map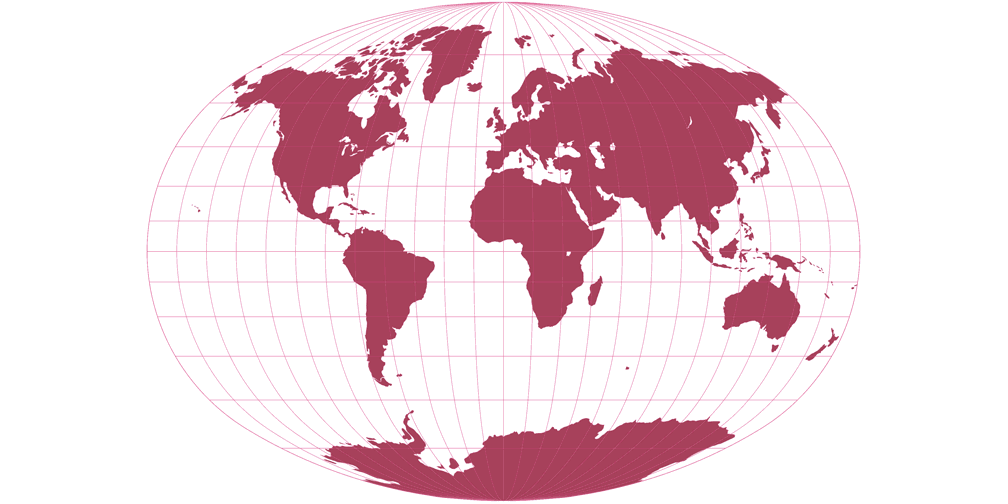 4. Comparison: Tissot Indicatrix, 30°
Baranyi II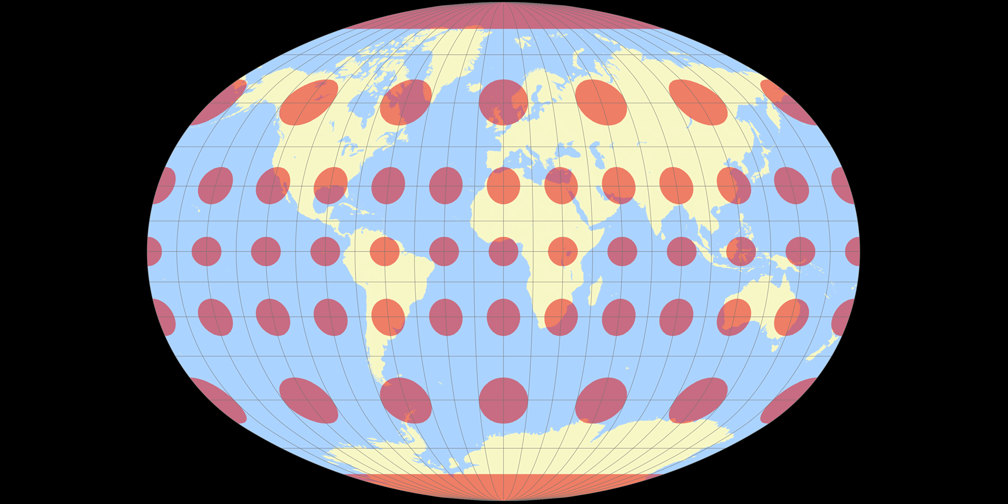 Fahey