My Projection Collection:
Compare Projections
Canters-Frančula vs. Canters W09
Canters-Frančula
Canters W09
Creator
Tobias Jung, Nedjeljko Frančula, Frank Canters (2022 / 1971 / 2002)
Frank Canters (2002)
Group
Lenticular
Lenticular
Property
Compromise
Compromise
Other Names
—

Wagner IX, Canters Optimization
Optimised version of Aitoff-Wagner

Remarks
A fusion of Canters W09 (northern hemisphere) and Frančula XIII (southern hemisphere) with a certain flaw.
See my blogpost.
Low Error Optimization of Wagner IX.
Please regard Naming Canters' Projections. Also see my blogpost about the Canters projections, part 1 (W01 - W14) and part 2 (W15 - W34).
recommended comparisons
Canters W09
Frančula XIII
Canters-Frančula
Wagner IX
This pairing is among the list of recommended pairings – but why?
Canters-Frančula uses the northern hemisphere of Canters W09.
1. Comparison: Physical Map – scaled to fit
2. Comparison: Political Map – scaled to fit
Canters-Frančula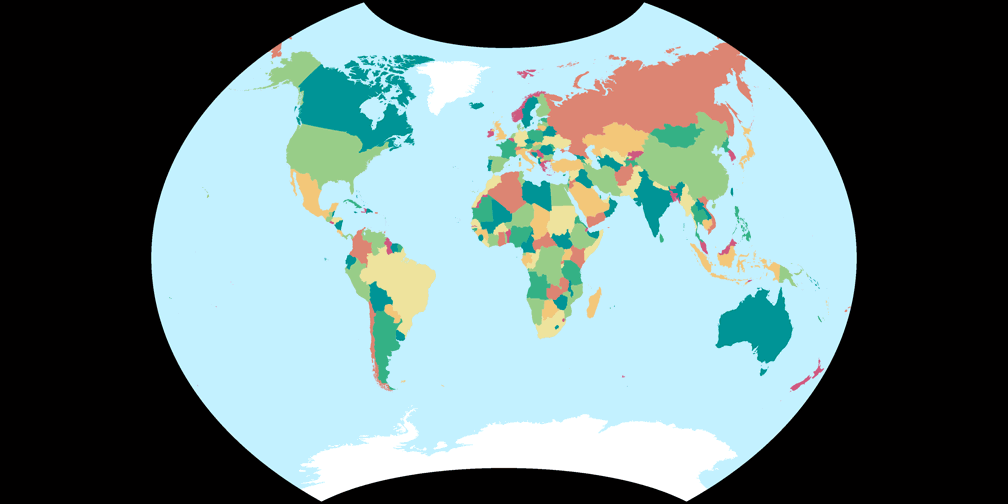 Canters W09
3. Comparison: Silhouette Map – scaled to fit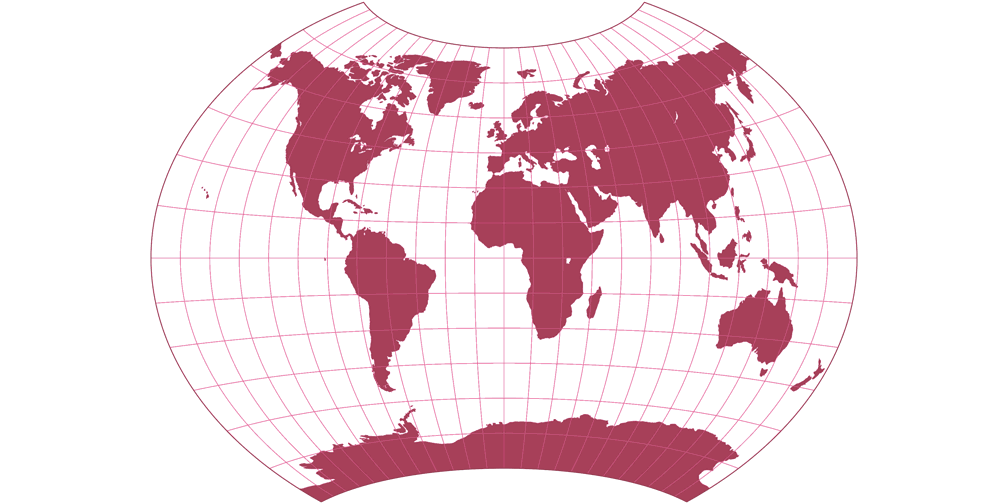 4. Comparison: Tissot Indicatrix, 30° – scaled to fit
Canters-Frančula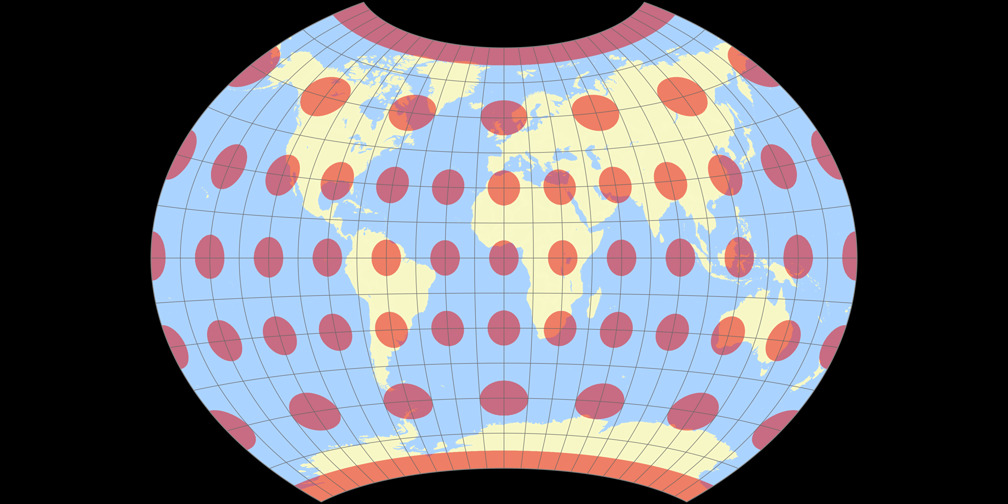 Canters W09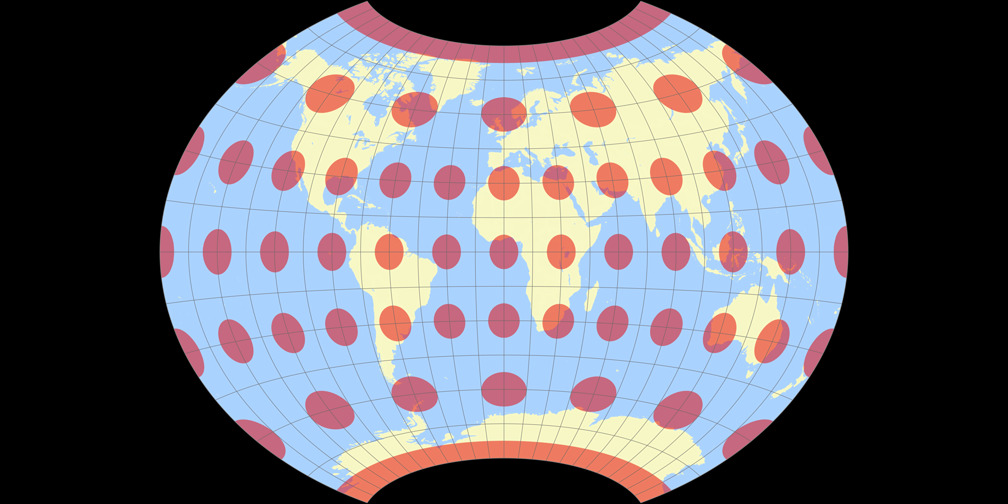 5. Comparison: Physical Map – scaled to same width
Canters-Frančula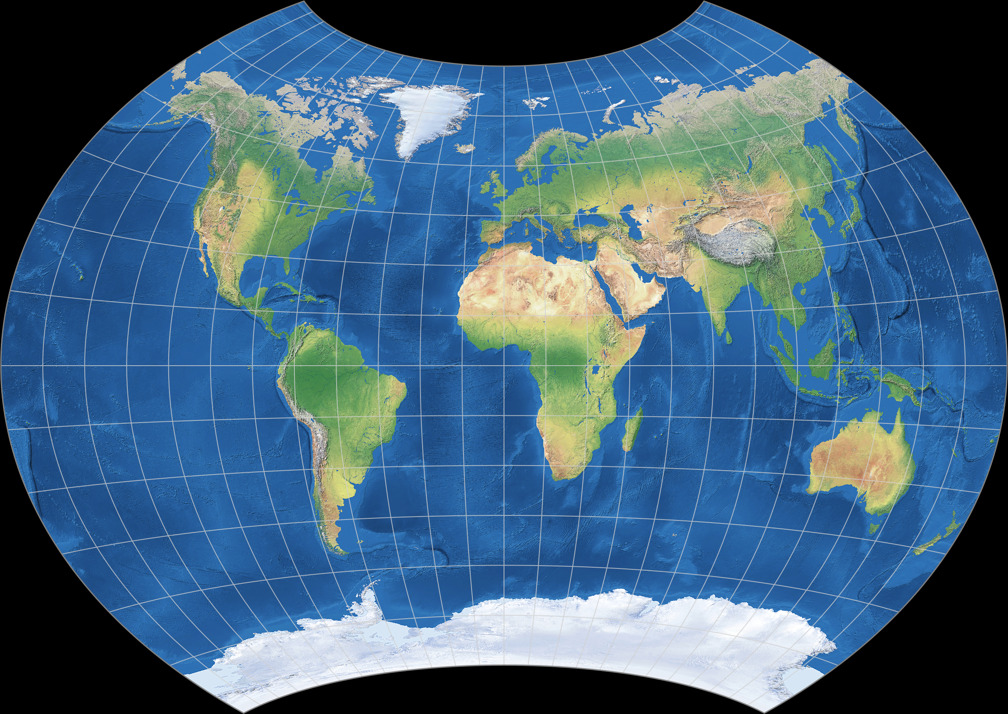 Canters W09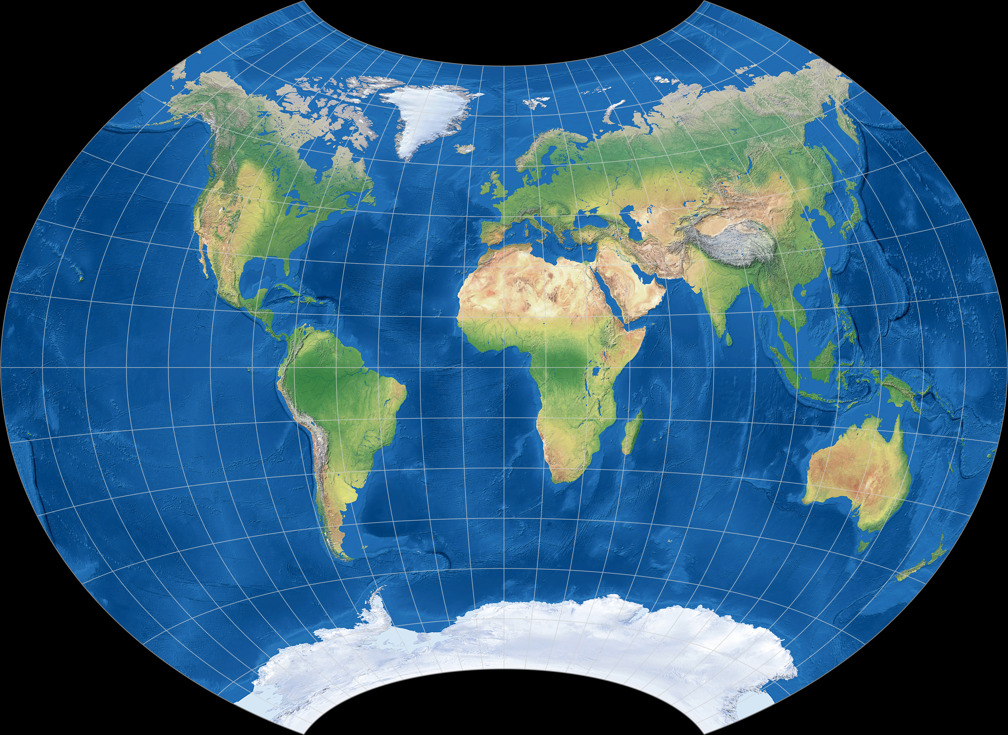 6. Comparison: Political Map – scaled to same width
Canters-Frančula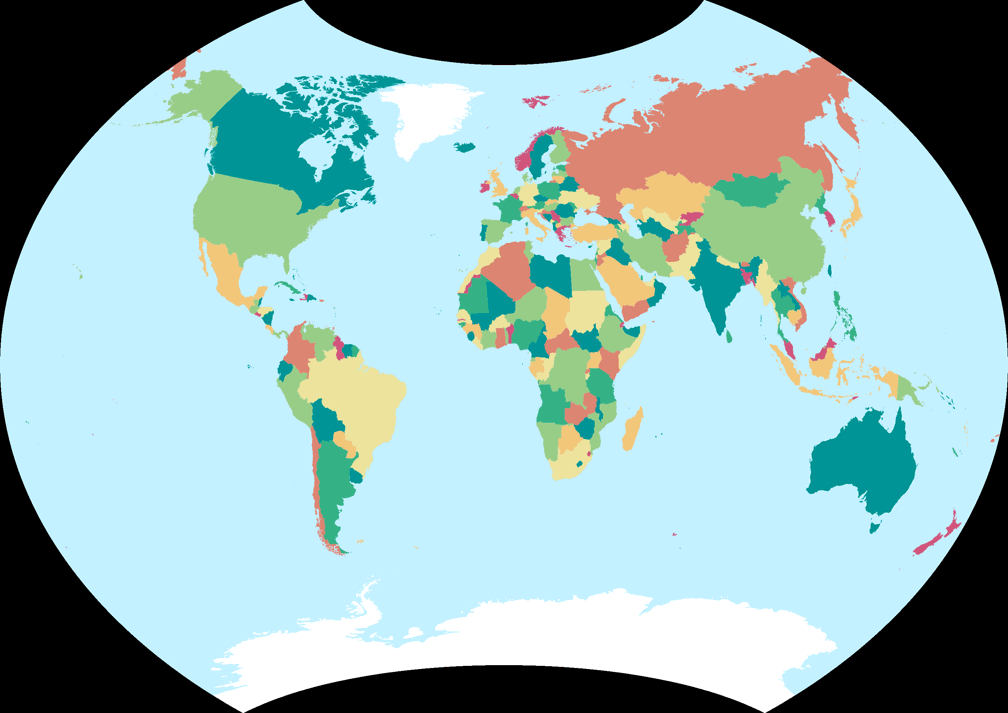 Canters W09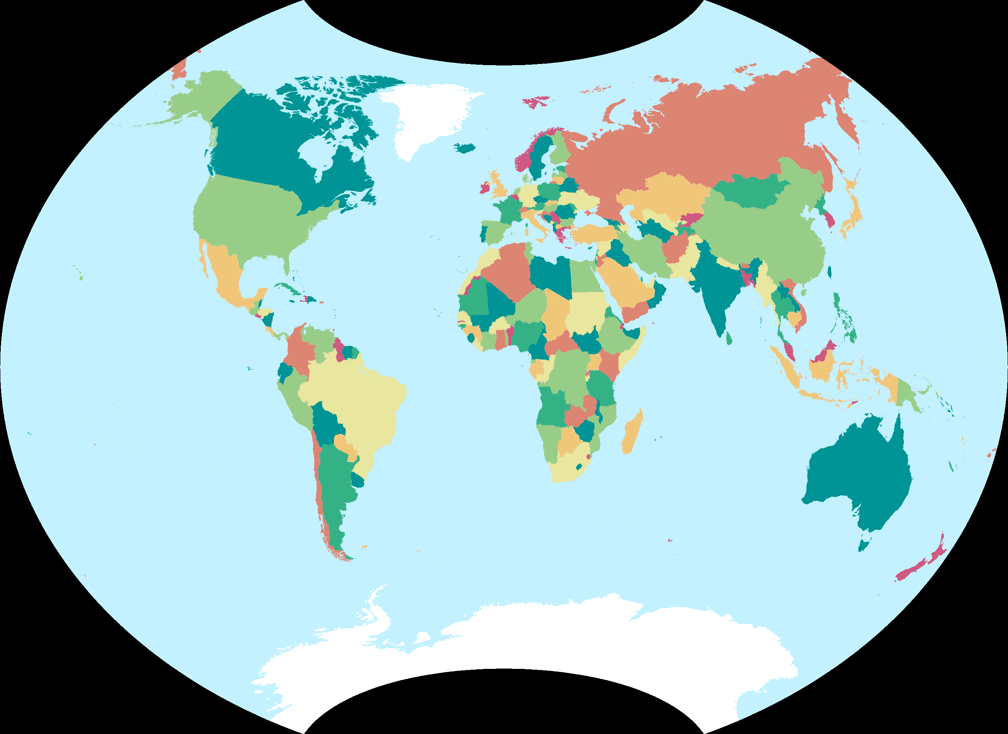 7. Comparison: Silhouette Map – scaled to same width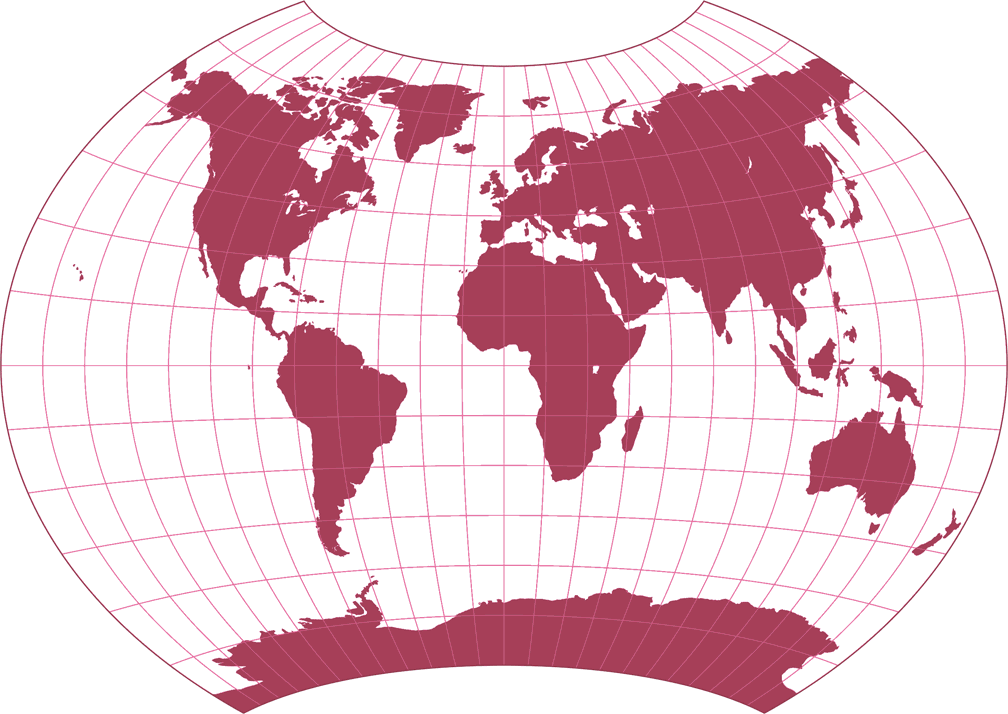 8. Comparison: Tissot Indicatrix, 30° – scaled to same width
Canters-Frančula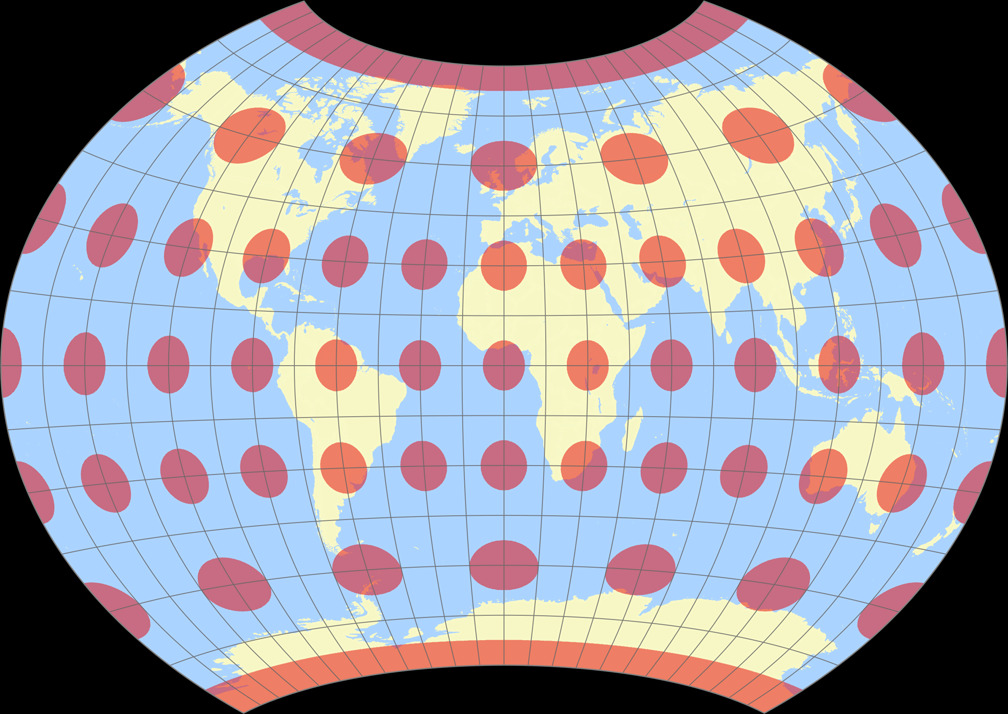 Canters W09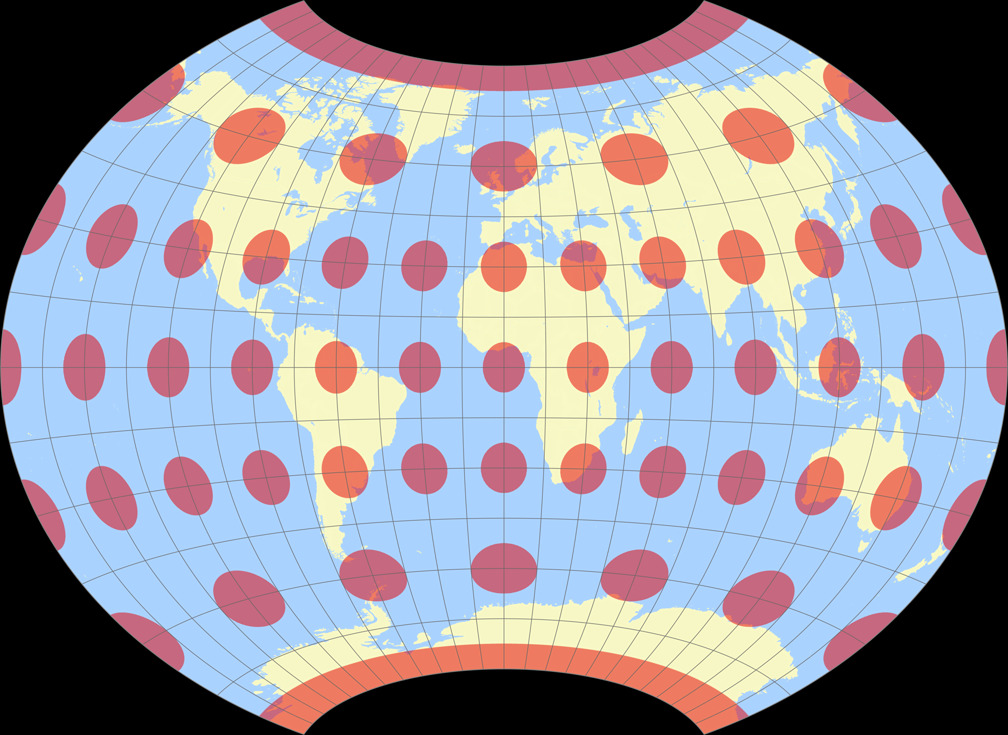 9. Comparison: Tissot Indicatrix, 15° – scaled to fit
Canters-Frančula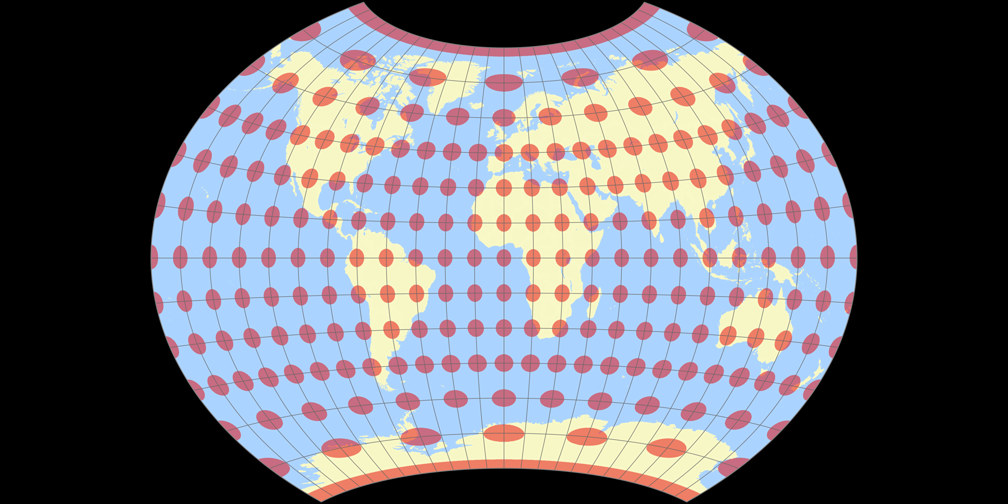 Canters W09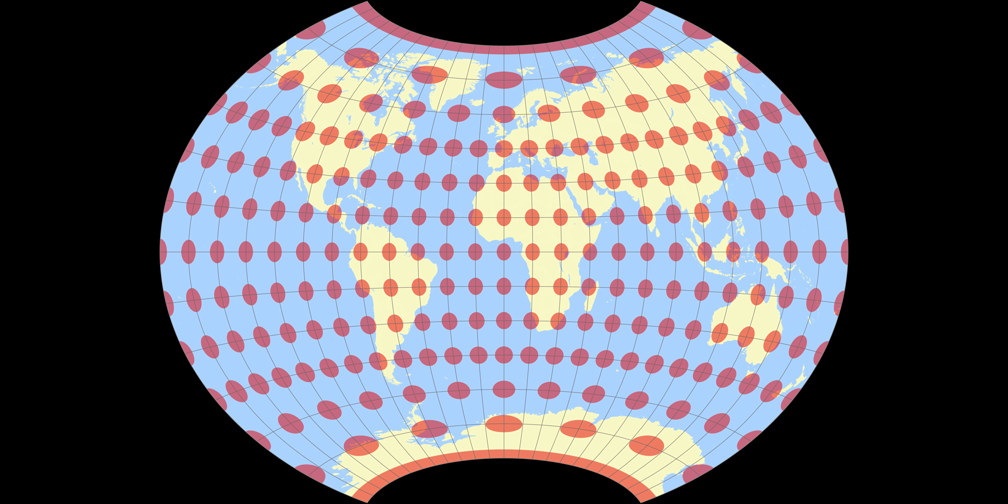 10. Comparison: Tissot Indicatrix, 15° – scaled to same width
Canters-Frančula
Canters W09