Compare Projections
Canters W34 vs. Hufnagel 3
Canters W34
Hufnagel 3
Creator
Frank Canters (2002)
Herbert Hufnagel (1989)
Group
Pseudocylindric
Pseudocylindric
Property
Equal-area
Equal-area
Other Names

Canters Pseudocylindric 2002 f5.31
Low-error equal-area transformation of the sinusoidal projection with twofold symmetry, equally divided, straight parallels and a correct ratio of the axes (including Antarctica in the optimisation).

—
Remarks
Please regard Naming Canters' Projections.
—
recommended comparisons
Hufnagel 3
Canters W34
Hufnagel 2
Tobler Hyperelliptical
This pairing is among the list of recommended pairings – but why?
While very much alike at first glance, in direct comparision the differences become quite obvious.
1. Comparison: Physical Map
2. Comparison: Silhouette Map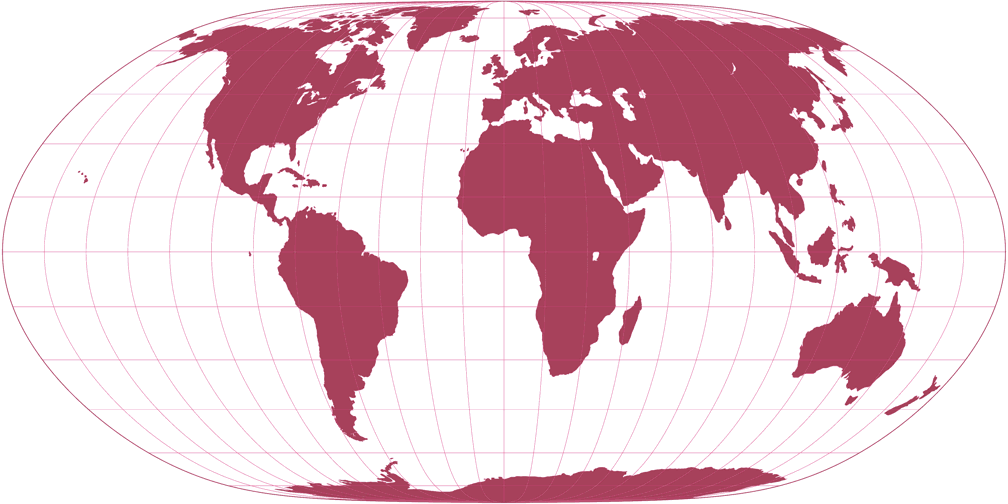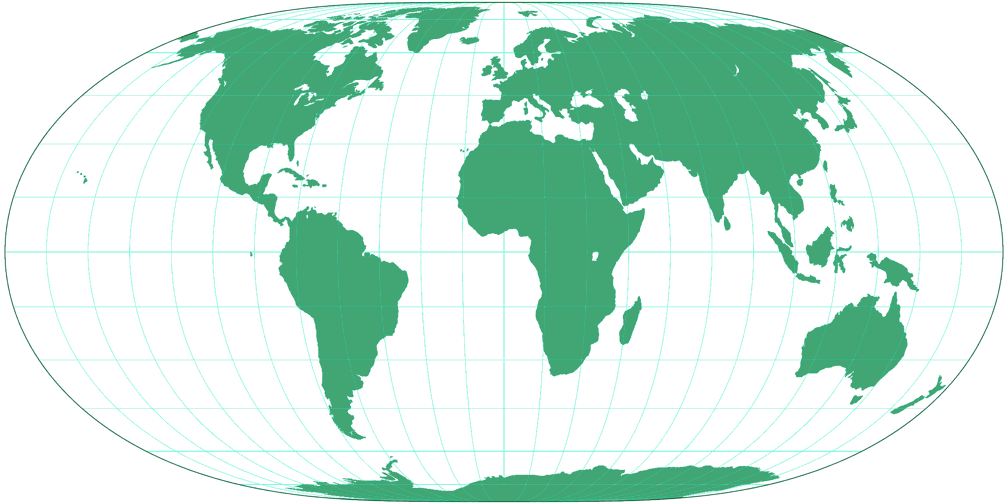 3. Comparison: Tissot Indicatrix, 30°
Canters W34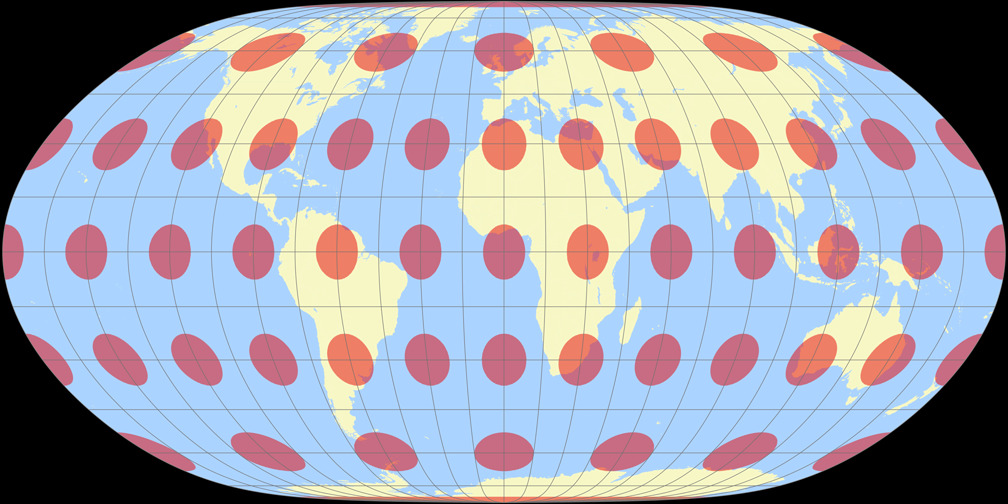 Hufnagel 3