My Projection Collection:
Compare Projections
Eckert V vs. Hölzel
Eckert V
Hölzel
Creator
Max Eckert-Greifendorff (1906)
Unknown (1950 approx.)
Group
Pseudocylindric
Pseudocylindric
Property
Compromise
Compromise
Other Names
—
—
Remarks
—
Named after the austrian publishing company Hölzel who used the projection in their atlases.

The creator is unknown to me. Projection is based on Eckert V.
recommended comparisons
Hölzel
Putnins P′5
Wagner III
Eckert V
This pairing is among the list of recommended pairings – but why?
The Hölzel projection is a modification of Eckert V.
1. Comparison: Physical Map – scaled to fit
2. Comparison: Political Map – scaled to fit
Eckert V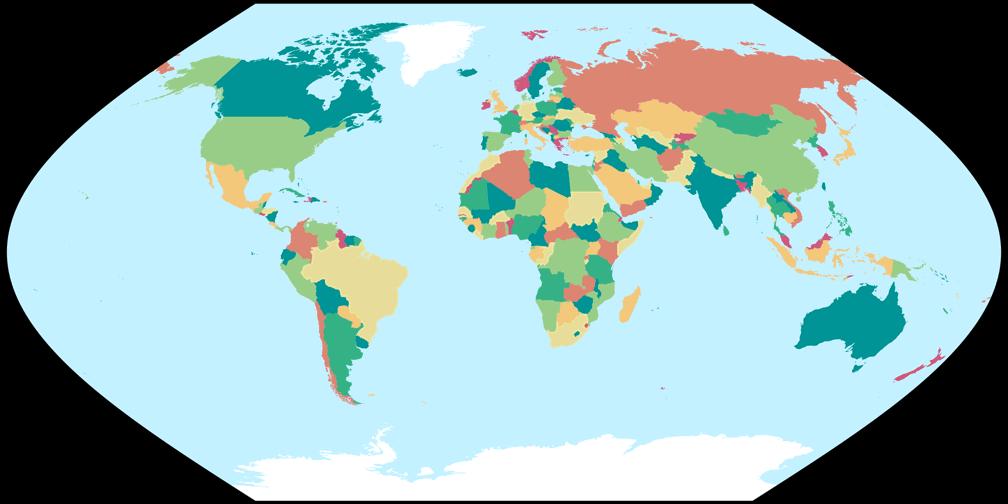 Hölzel
3. Comparison: Silhouette Map – scaled to fit
4. Comparison: Tissot Indicatrix, 30° – scaled to fit
Eckert V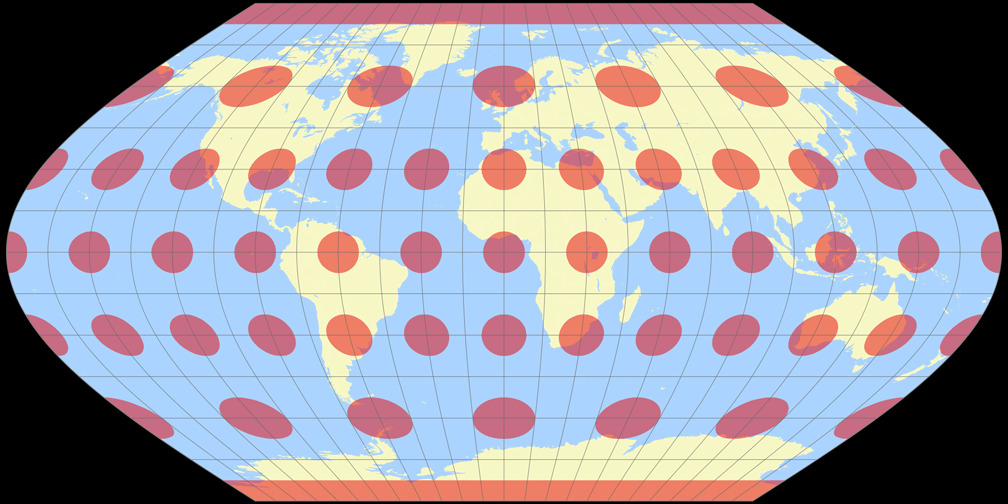 Hölzel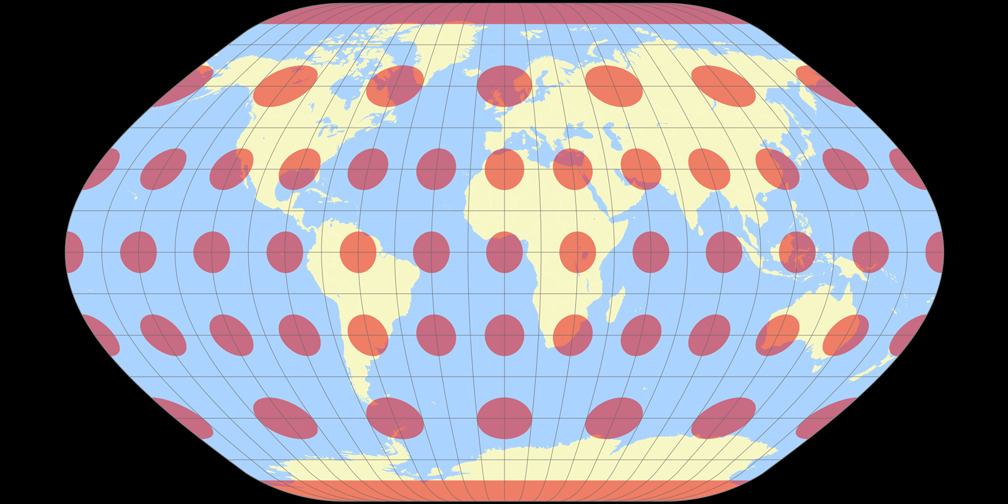 5. Comparison: Physical Map – scaled to same width
Eckert V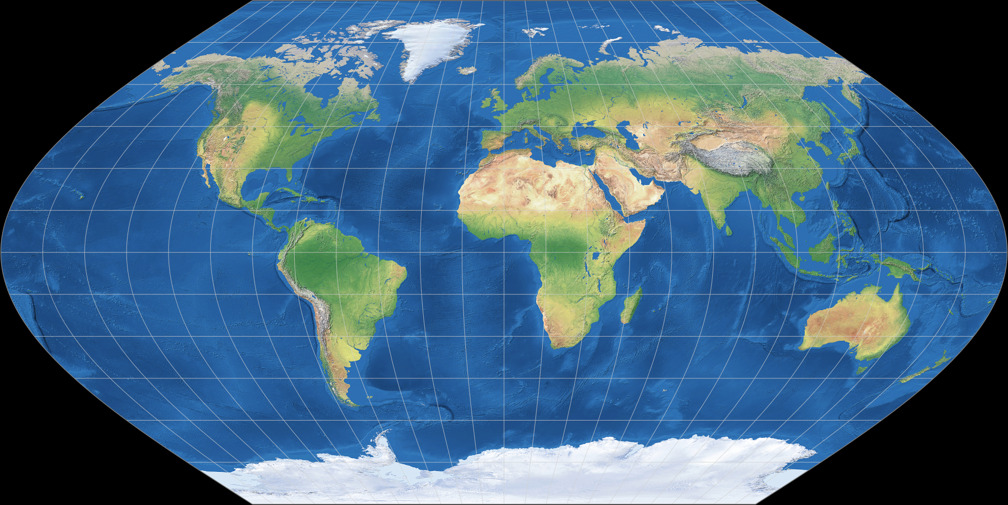 Hölzel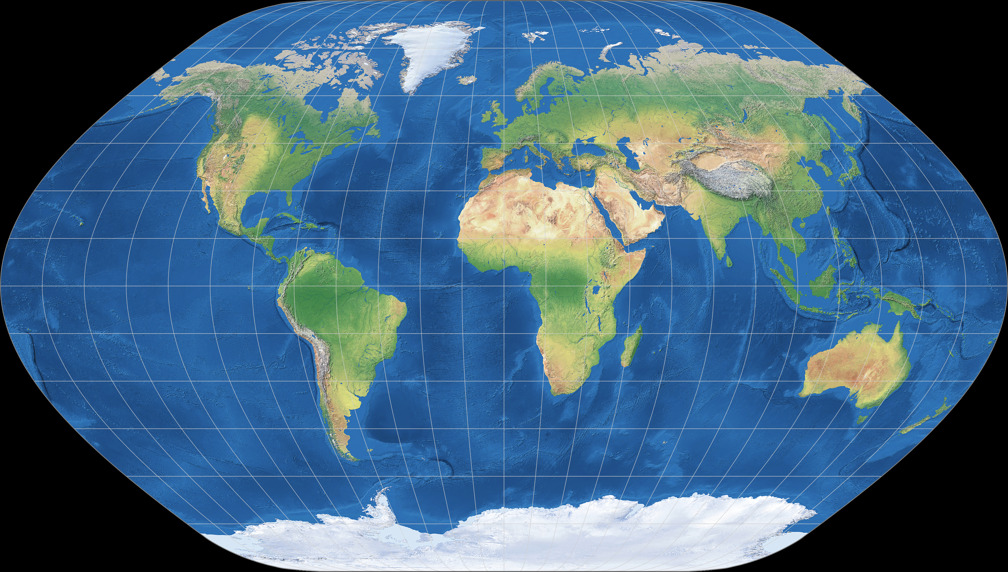 6. Comparison: Political Map – scaled to same width
Eckert V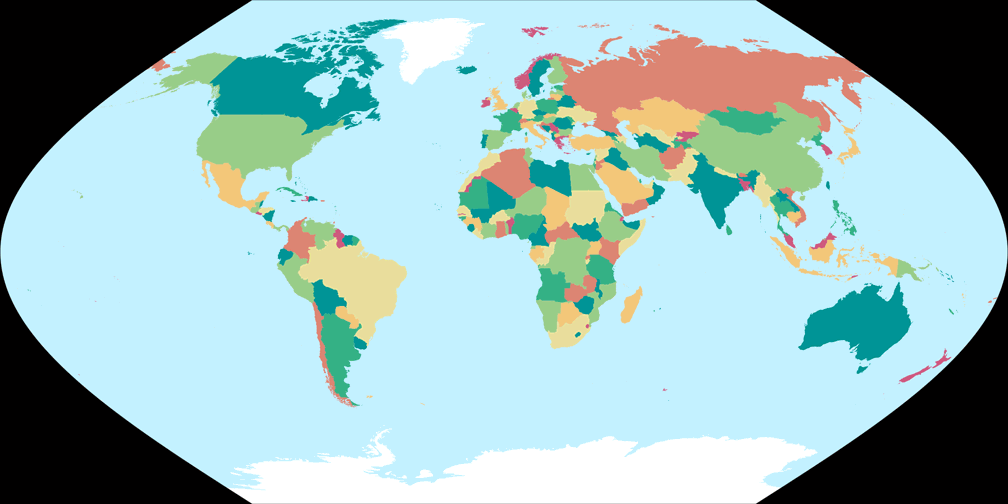 Hölzel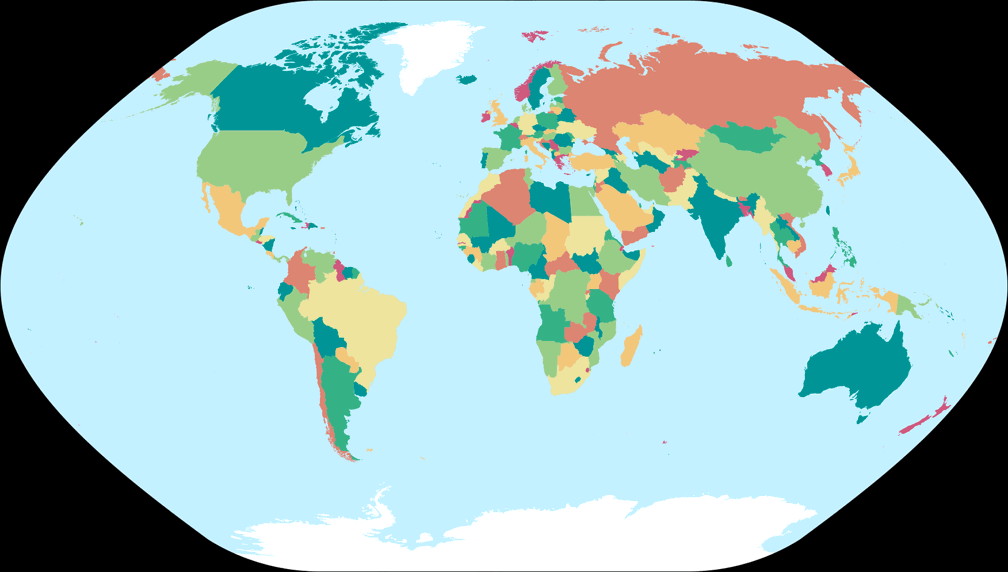 7. Comparison: Silhouette Map – scaled to same width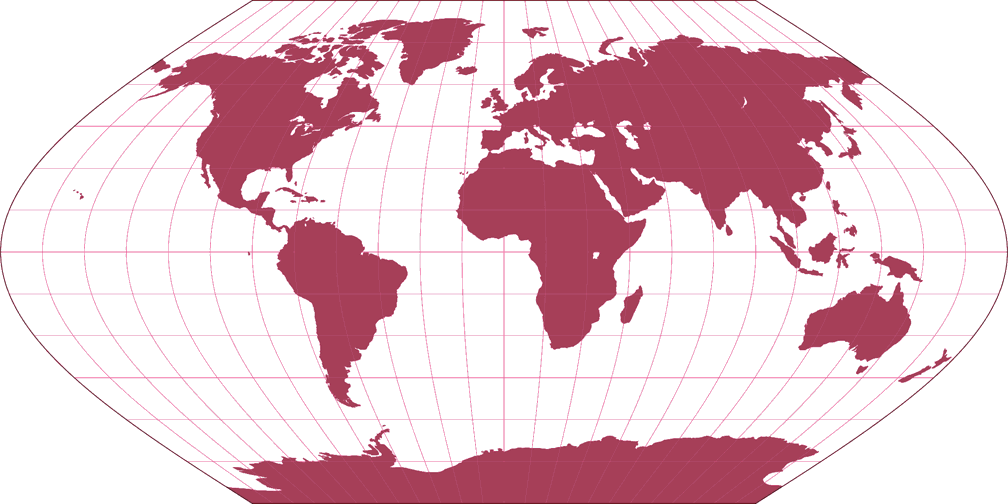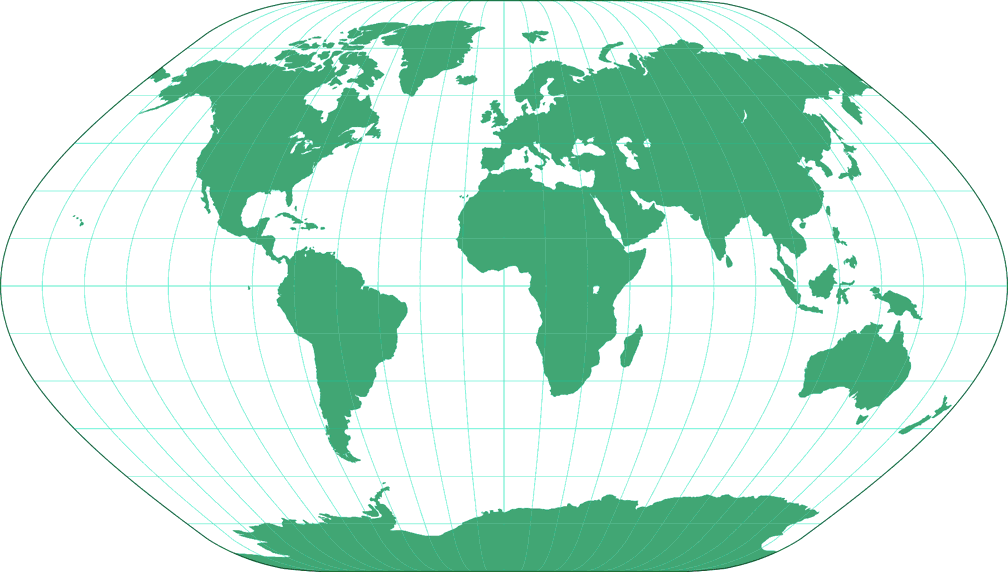 8. Comparison: Tissot Indicatrix, 30° – scaled to same width
Eckert V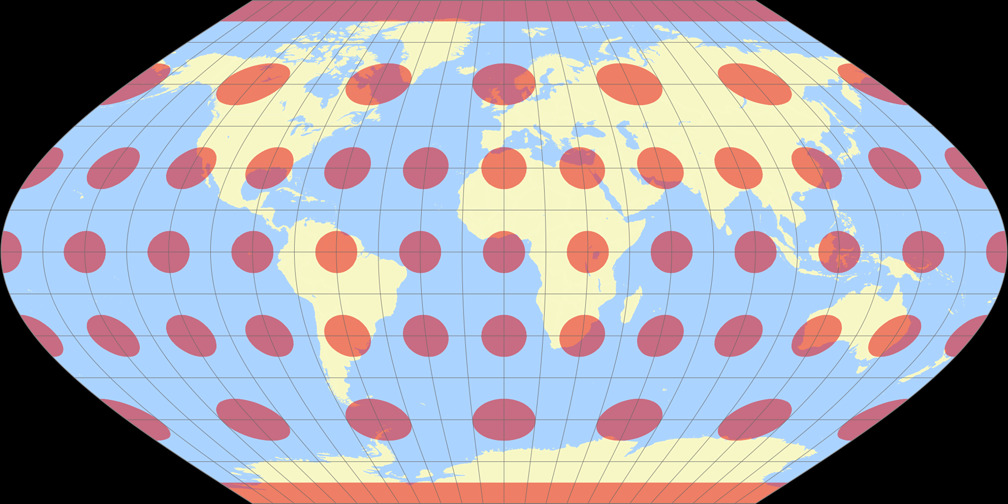 Hölzel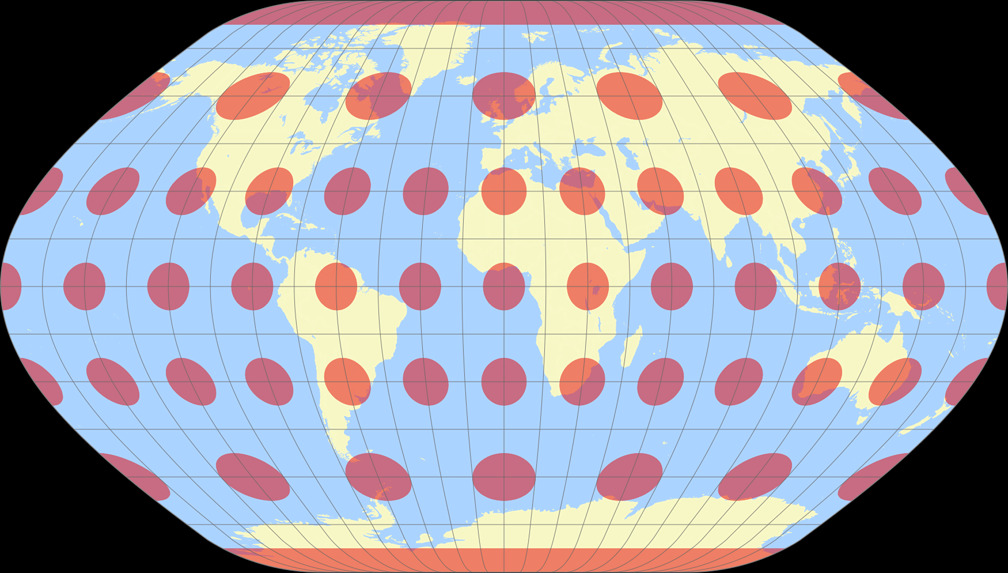 9. Comparison: Tissot Indicatrix, 15° – scaled to fit
Eckert V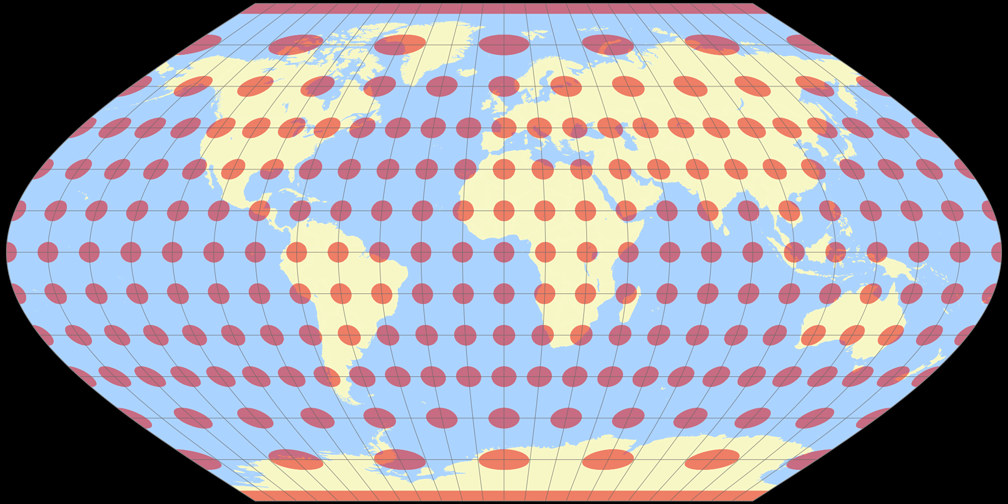 Hölzel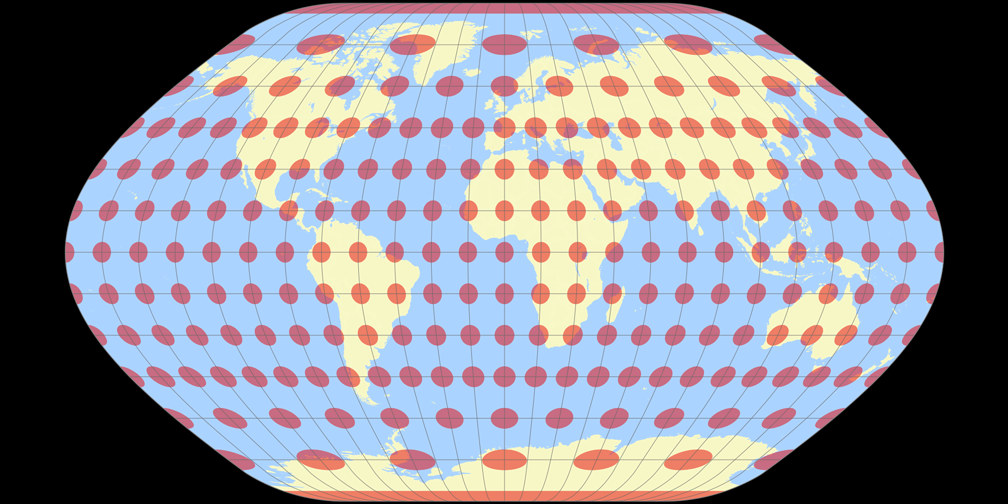 10. Comparison: Tissot Indicatrix, 15° – scaled to same width
Eckert V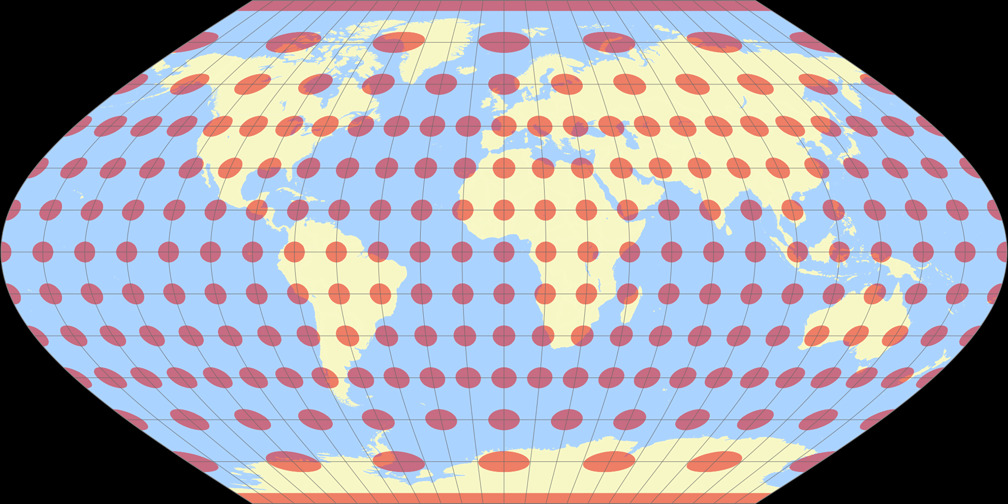 Hölzel