My Projection Collection:
Compare Projections
Entfernungsbezogene Weltkarte (distance-related map; approximation.) vs. Wagner VII
Entfernungsbezogene Weltkarte (distance-related map; approximation.)
Wagner VII
Creator
Aribert Peters (1978)
Karlheinz Wagner (1941)
Group
Lenticular
Lenticular
Property
Equal-area
Equal-area
Other Names
—
Remarks
Variation of Wagner VII.
The image is an approximation since I don't know the exact parameters.
Note: Until January 2021 I accidently showed a version that wasn't too close to the original. :-/
Sorry!
My personal favourite among the equal-area projections! :-)
recommended comparisons
Wagner VII
Entfernungsbezogene
Frančula XIV
Wagner VIII
Wagner-Denoyer I
This pairing is among the list of recommended pairings – but why?
The entfernungsbezogene Weltkarte is a modification of Wagner VII.
1. Comparison: Physical Map
2. Comparison: Political Map
Entfernungsbezogene Weltkarte (distance-related map; approximation.)
Wagner VII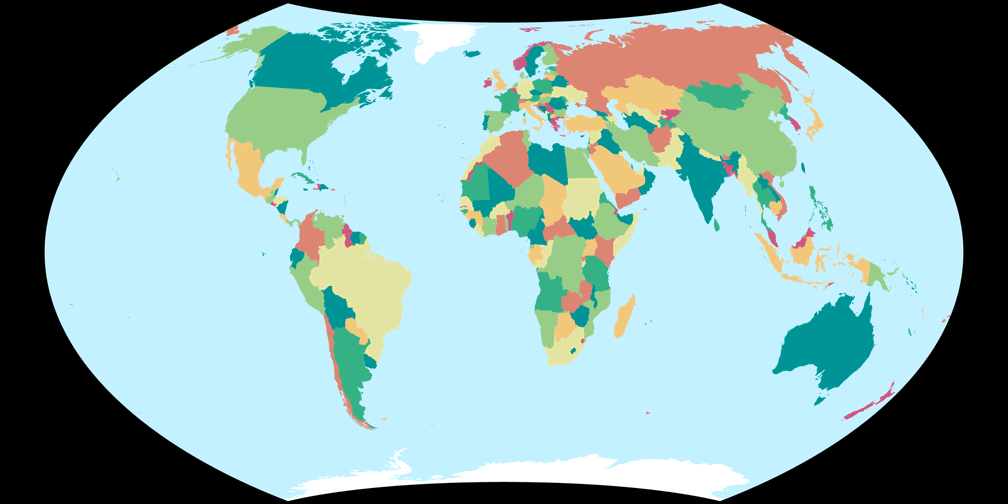 3. Comparison: Silhouette Map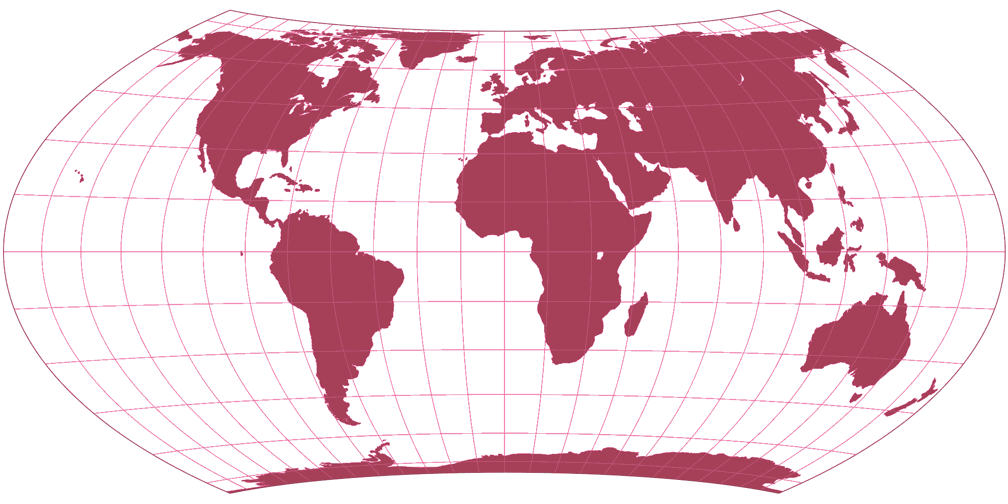 4. Comparison: Tissot Indicatrix, 30°
Entfernungsbezogene Weltkarte (distance-related map; approximation.)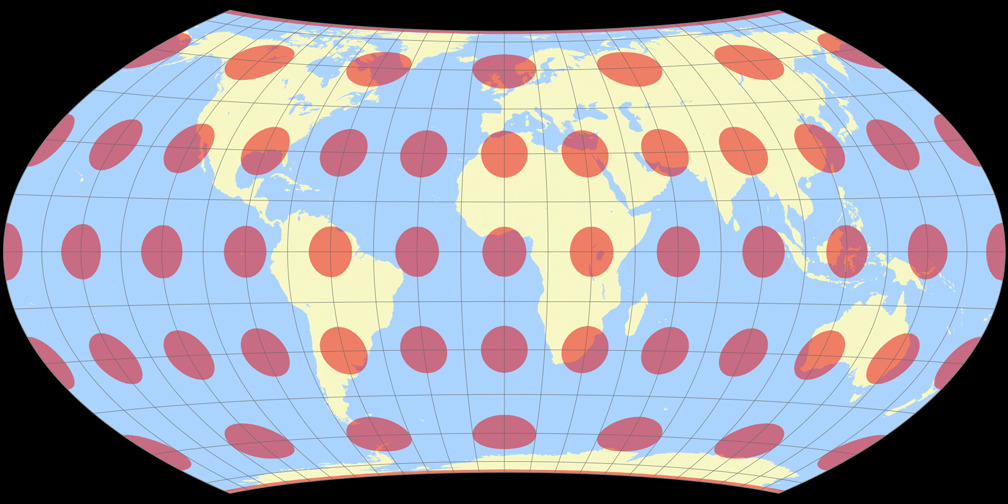 Wagner VII