My Projection Collection:
Compare Projections
Equal Earth vs. Robinson
Equal Earth
Robinson
Creator
Bojan Savric, Tom Patterson, Bernhard Jenny (2018)
Arthur H. Robinson (1963)
Group
Pseudocylindric
Pseudocylindric
Property
Equal-area
Compromise
Other Names
—
—
Remarks
An equal-area projection that was designed to resemble the overall shape of the graticule of the popular (non-equal-area) Robinson projection.
See the publication at researchgate.net.
Not based upon mathematical formulas but tabular coordinates providing positions of the meridians and parallels in order to produce a »right-looking« map.
recommended comparisons
Eckert IV
Robinson
Wagner IV
Equal Earth
Natural Earth II
Natural Earth
Wagner V
This pairing is among the list of recommended pairings – but why?
The Equal Earth projection was designed to visually resemble the Robinson while maintaining Equivalence.
1. Comparison: Physical Map
2. Comparison: Political Map
Equal Earth
Robinson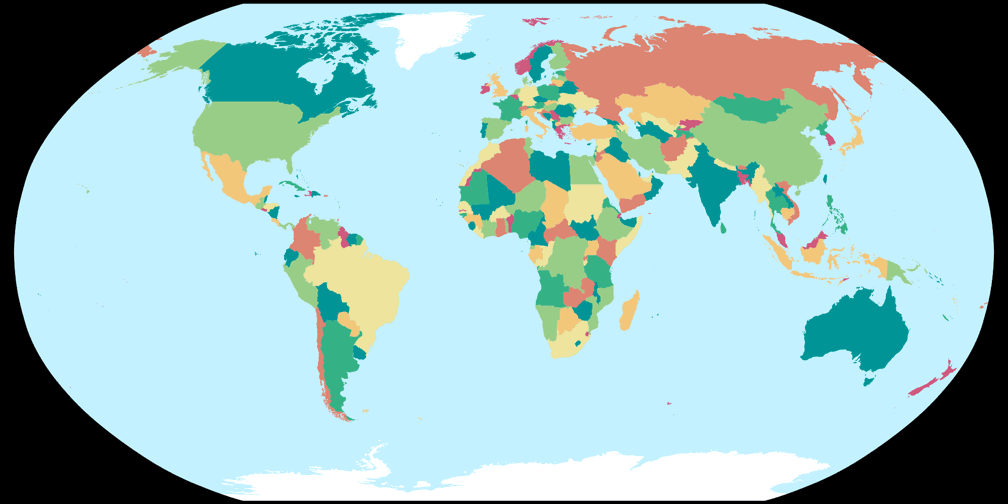 3. Comparison: Silhouette Map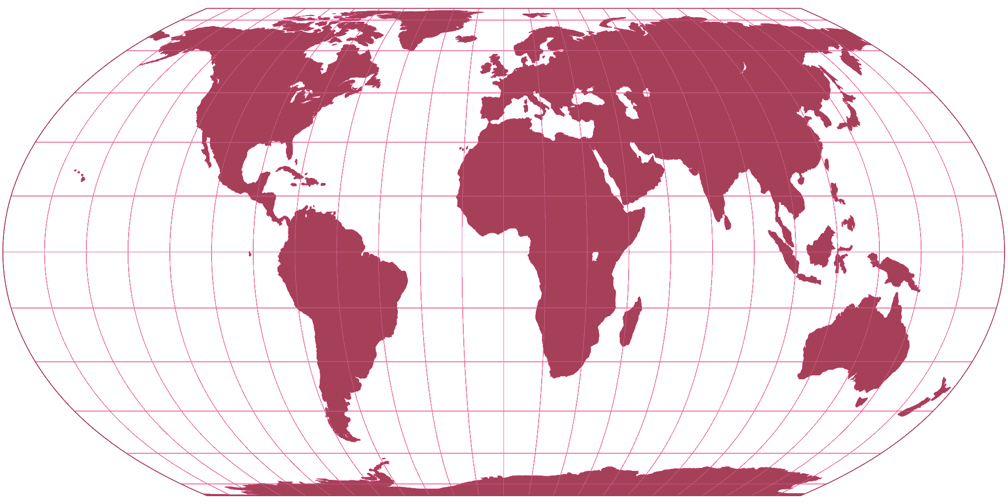 4. Comparison: Tissot Indicatrix, 30°
Equal Earth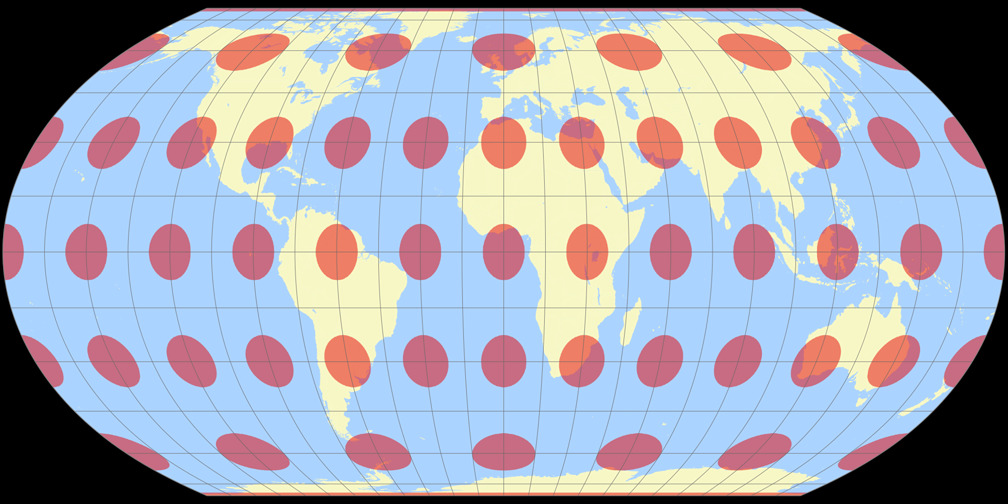 Robinson