My Projection Collection:
Compare Projections
Gall-Peters vs. Strebe-Hammer 29°S
Gall-Peters
Strebe-Hammer 29°S
Creator
James Gall / Arno Peters (1852 / 1967)
Daniel »daan« Strebe (1992)
Group
Cylindric
Lenticular
Property
Equal-area
Equal-area
Other Names

Gall Orthographic
Peters projection

—
Remarks
Original design by James Gall, independently developed again by Arno Peters in 1967 and presented to the public in 1973.
Transformation of the Hammer projection, using Bonne φ1 = 29°S.
Read my blogpost for more information.

recommended comparisons
Strebe-Hammer 29°S
Gall-Peters
This pairing is among the list of recommended pairings – but why?
Two equal-area projections that have almost the same aspect ratio, but a totally different distribution of distortions.
1. Comparison: Physical Map – scaled to fit
2. Comparison: Political Map – scaled to fit
Gall-Peters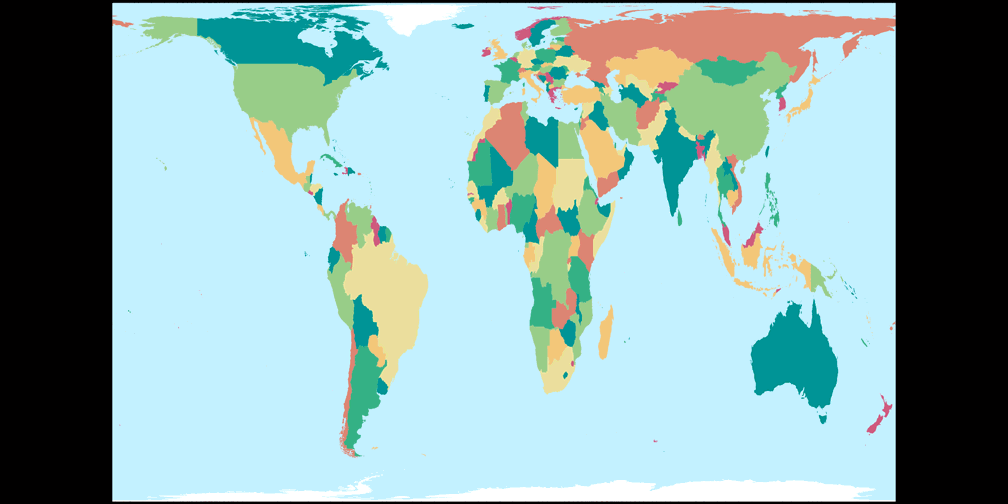 Strebe-Hammer 29°S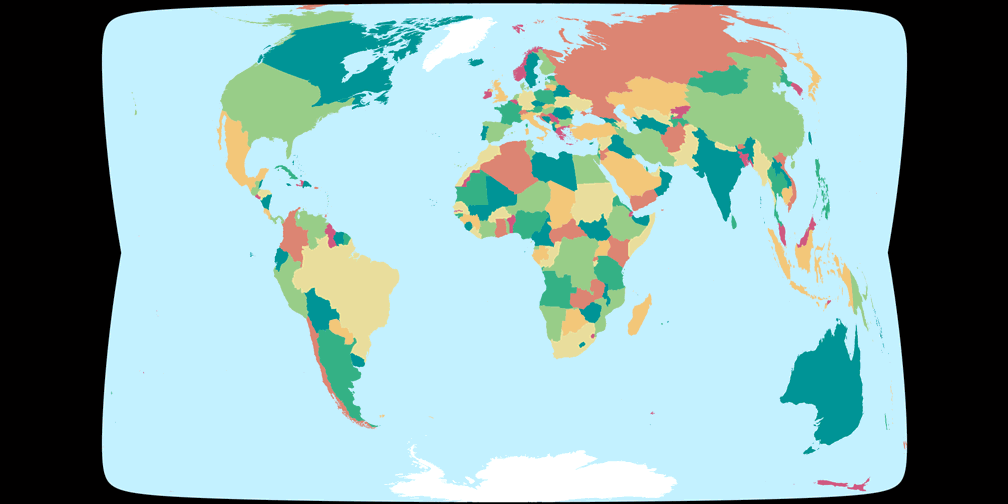 3. Comparison: Silhouette Map – scaled to fit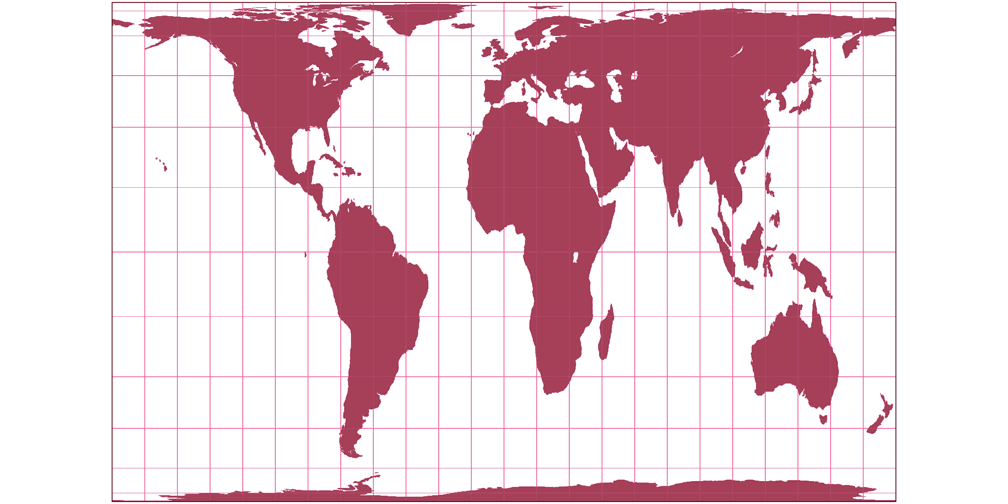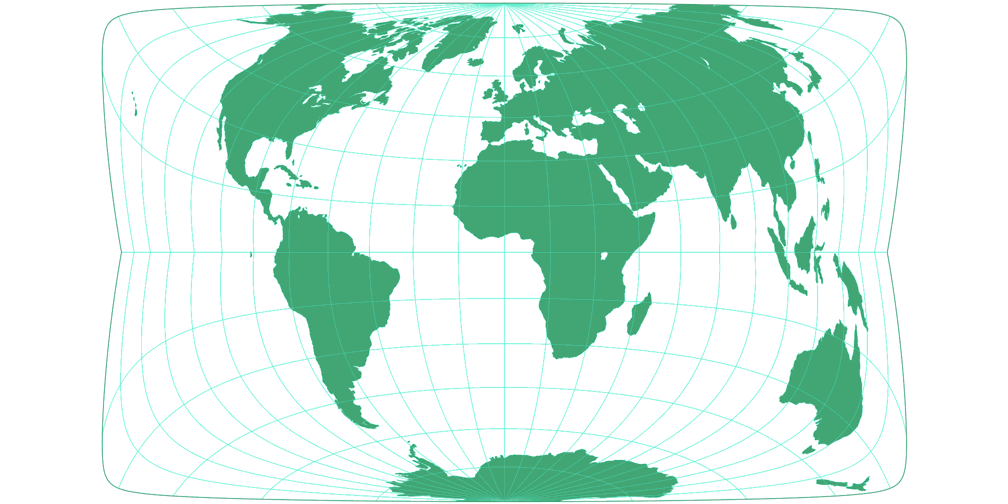 4. Comparison: Tissot Indicatrix, 30° – scaled to fit
Gall-Peters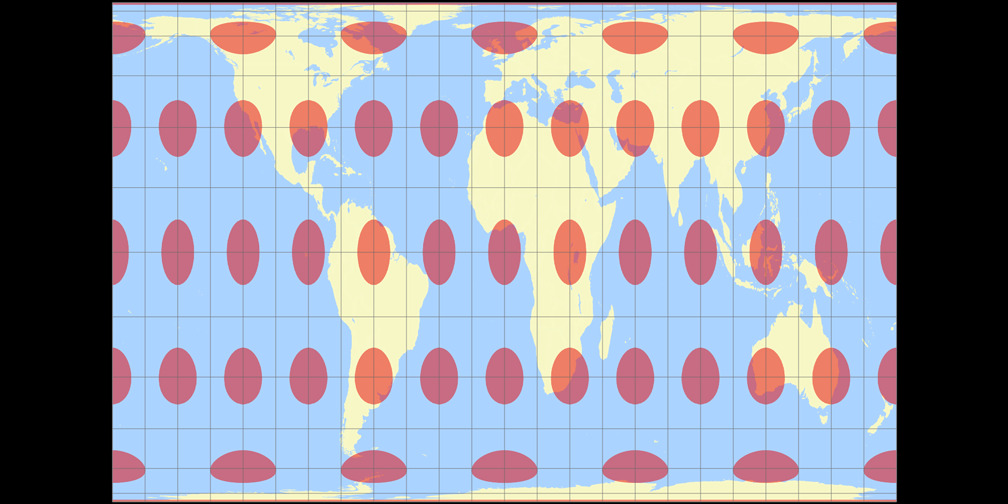 Strebe-Hammer 29°S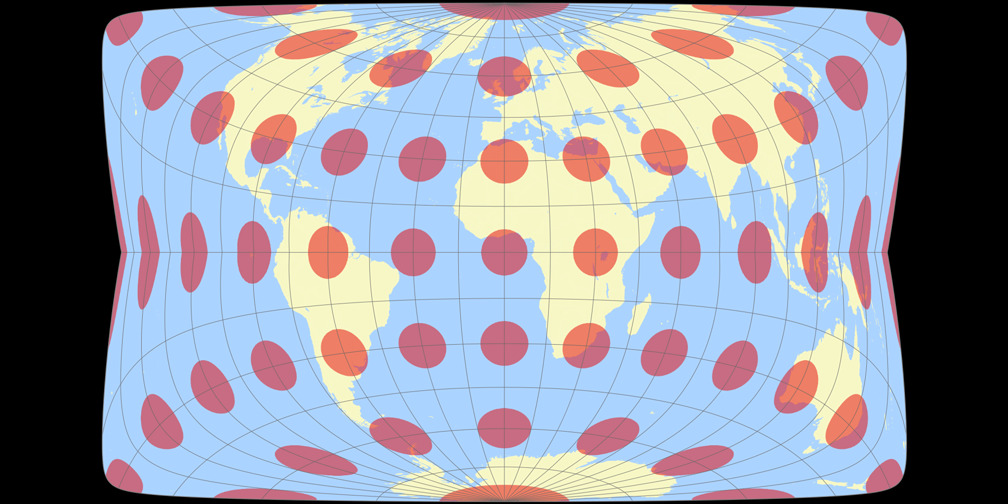 5. Comparison: Physical Map – scaled to same width
Gall-Peters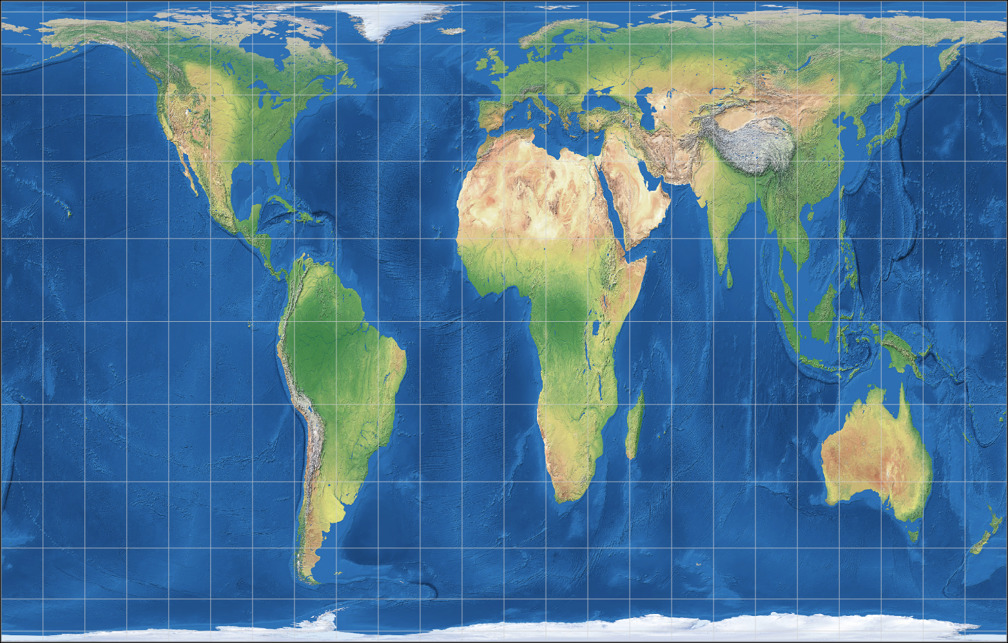 Strebe-Hammer 29°S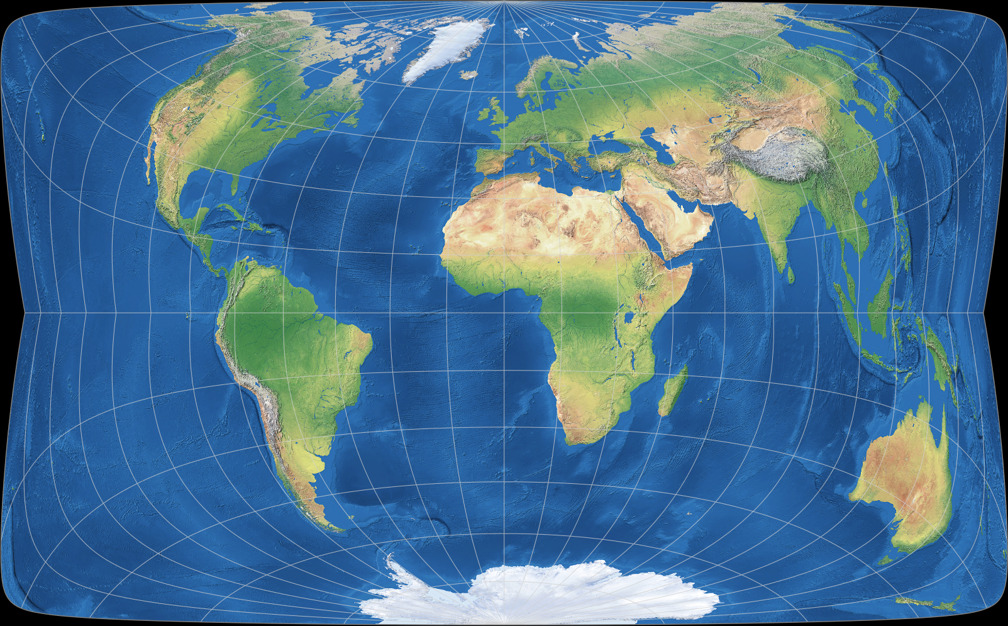 6. Comparison: Political Map – scaled to same width
Gall-Peters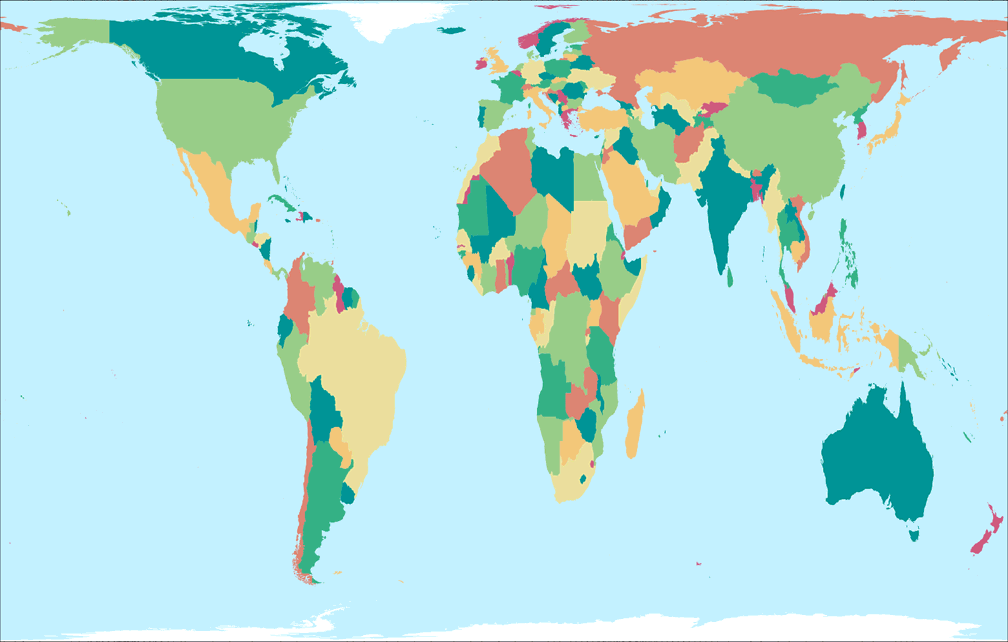 Strebe-Hammer 29°S
7. Comparison: Silhouette Map – scaled to same width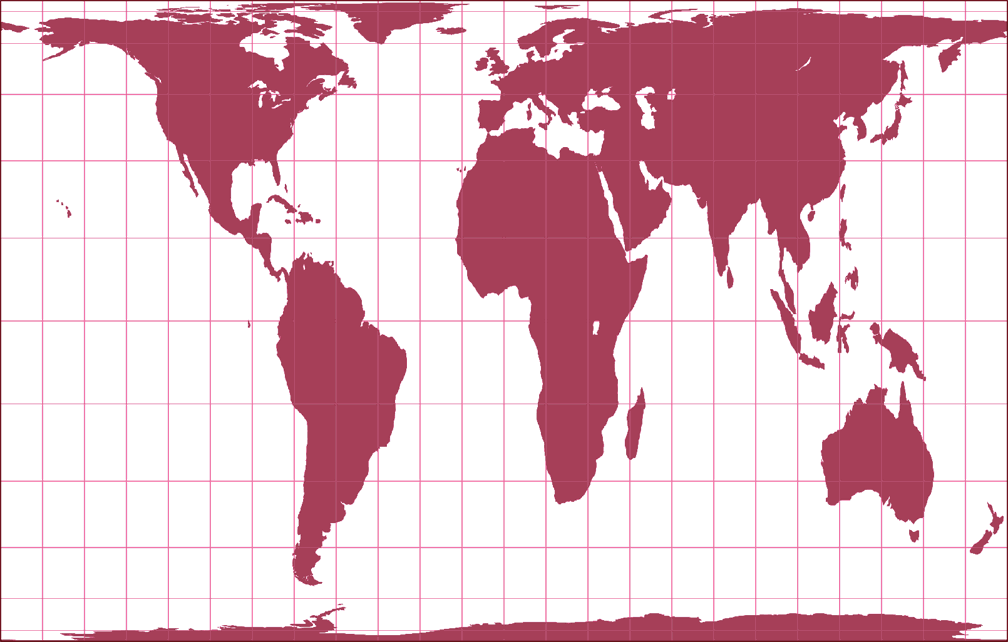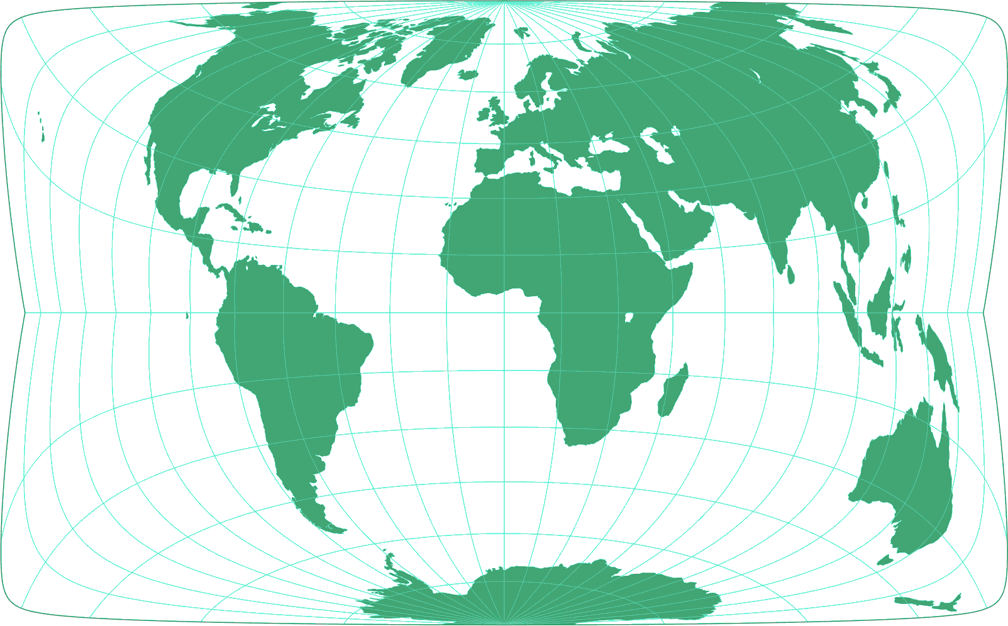 8. Comparison: Tissot Indicatrix, 30° – scaled to same width
Gall-Peters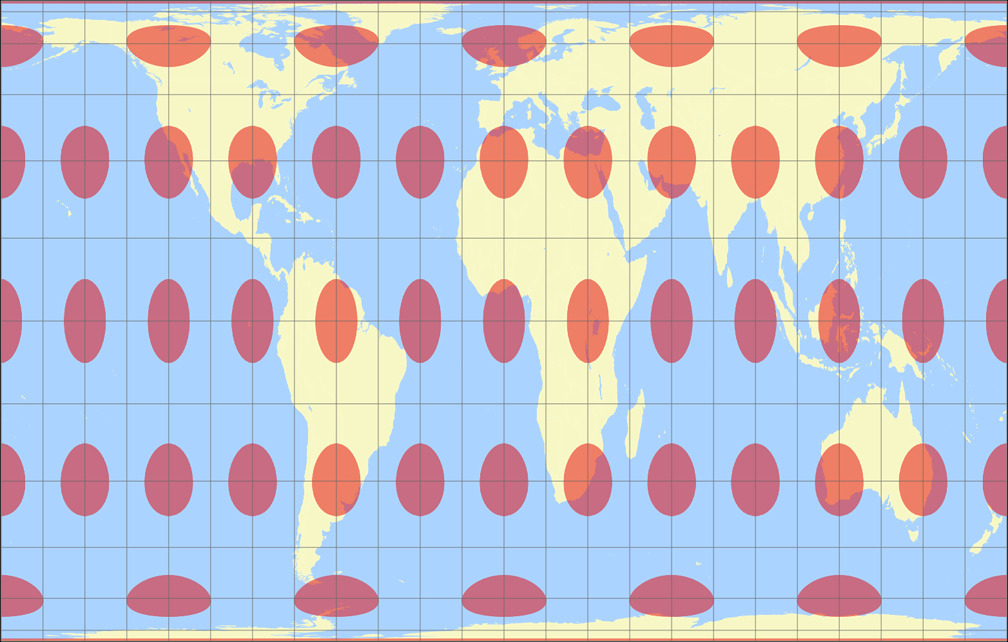 Strebe-Hammer 29°S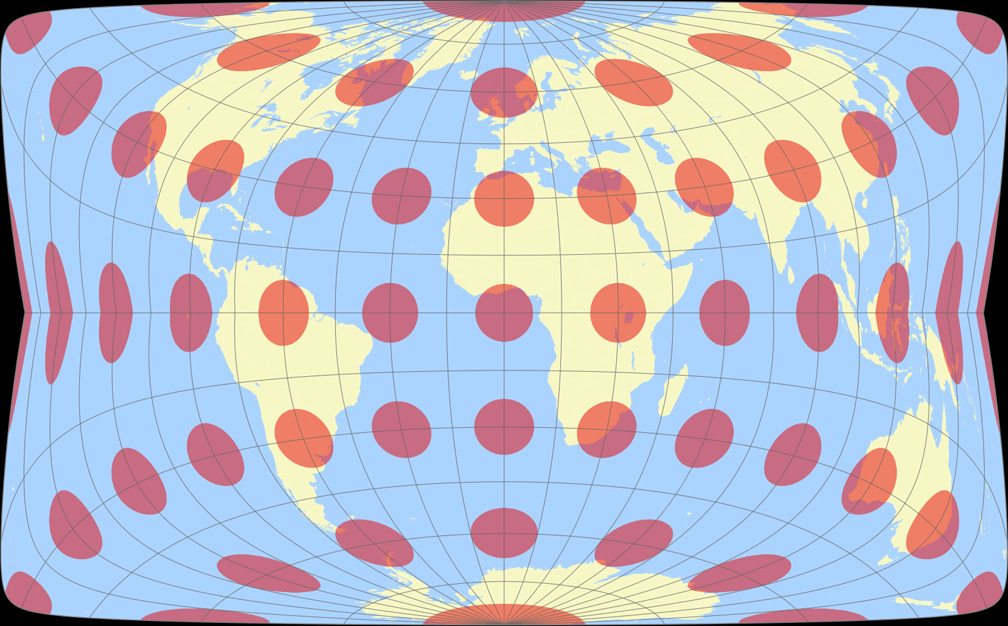 9. Comparison: Tissot Indicatrix, 15° – scaled to fit
Gall-Peters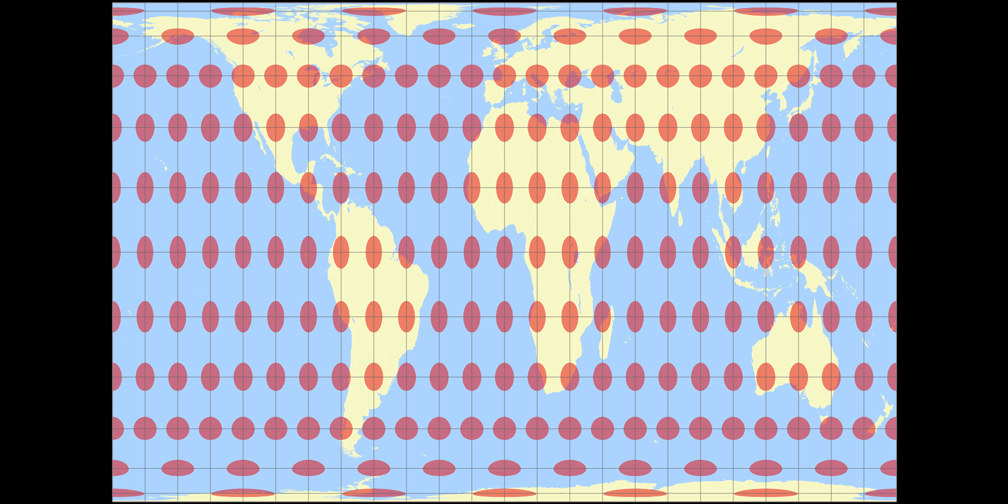 Strebe-Hammer 29°S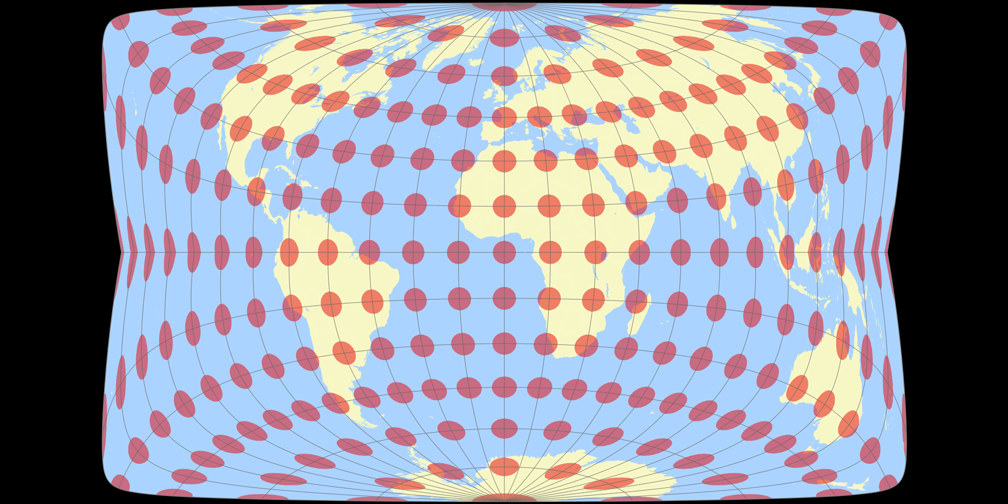 10. Comparison: Tissot Indicatrix, 15° – scaled to same width
Gall-Peters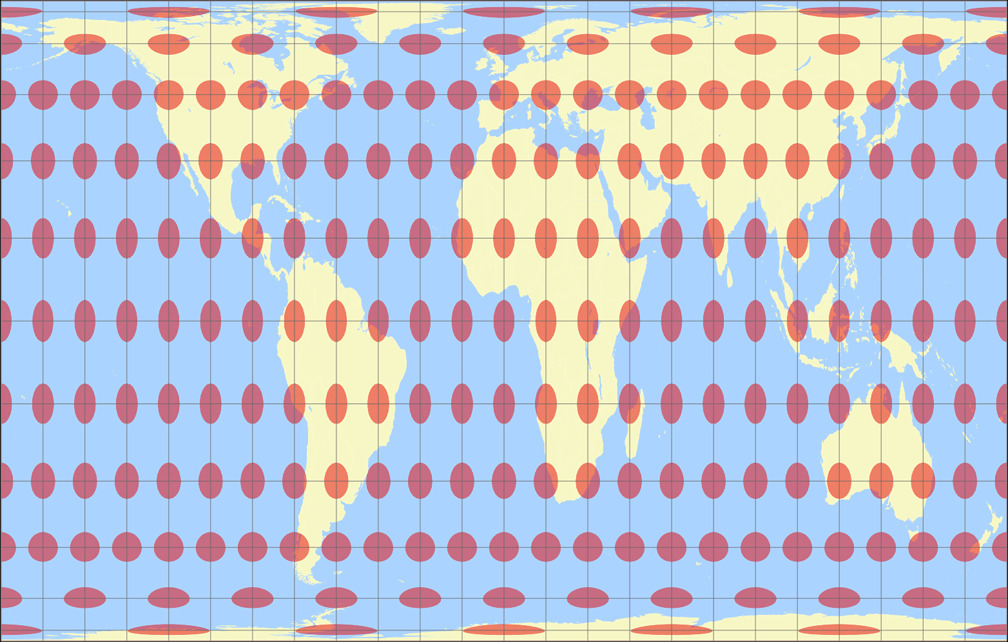 Strebe-Hammer 29°S