My Projection Collection:
Compare Projections
Gringorten vs. Peirce Quincuncial
Gringorten
Peirce Quincuncial
Creator
Irving I. Gringorten (1972)
Charles Sanders Peirce (1879)
Group
Miscellaneous
Miscellaneous
Property
Equal-area
Conformal
Other Names

Gringorten Quincuncial Equal-area

—
Remarks
Gringorten wanted to create a square map in order to efficiently use space (e.g. in printed articles). Moreover it should be equal-area and without massive distortions or interruptions of the continents.

In the image, the map is centered to 20° West.
The equator (red line in the image) is a square whose corners are the only four points on the map which fail to be conformal.

In the image, the map is centered to 20° West.
recommended comparisons
Peirce Quincuncial
Gringorten
This pairing is among the list of recommended pairings – but why?
Not similar to each other, they share the same unusual segmentation of the earth.
1. Comparison: Physical Map – scaled to fit
2. Comparison: Political Map – scaled to fit
Gringorten
Peirce Quincuncial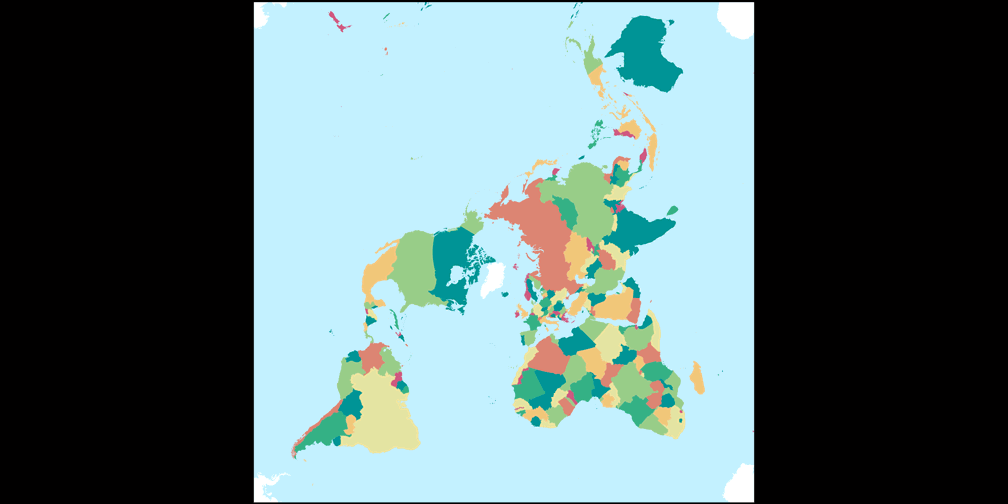 3. Comparison: Silhouette Map – scaled to fit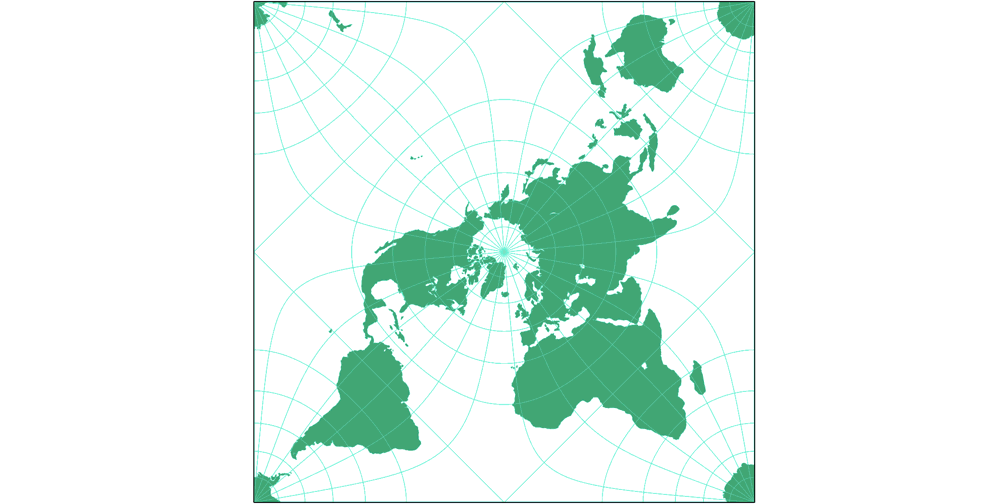 4. Comparison: Tissot Indicatrix, 30° – scaled to fit
Gringorten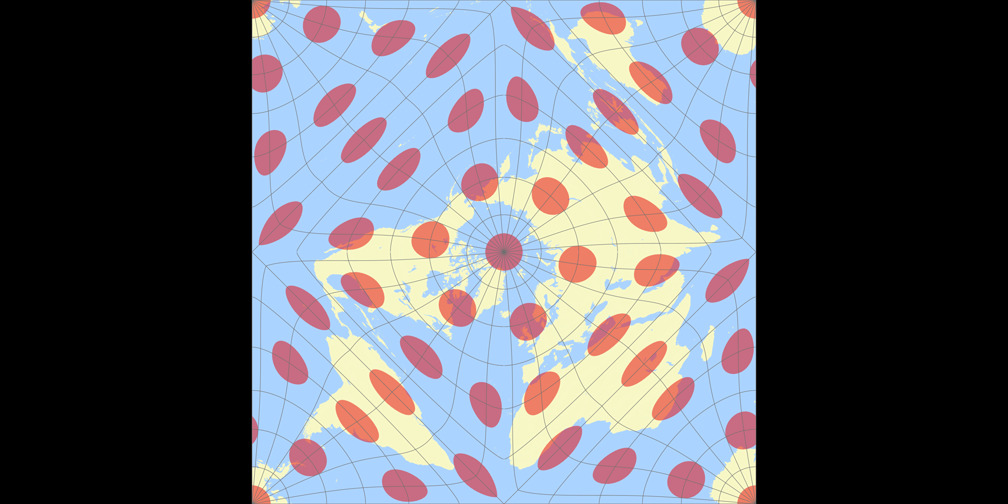 Peirce Quincuncial
5. Comparison: Physical Map – scaled to same width
Gringorten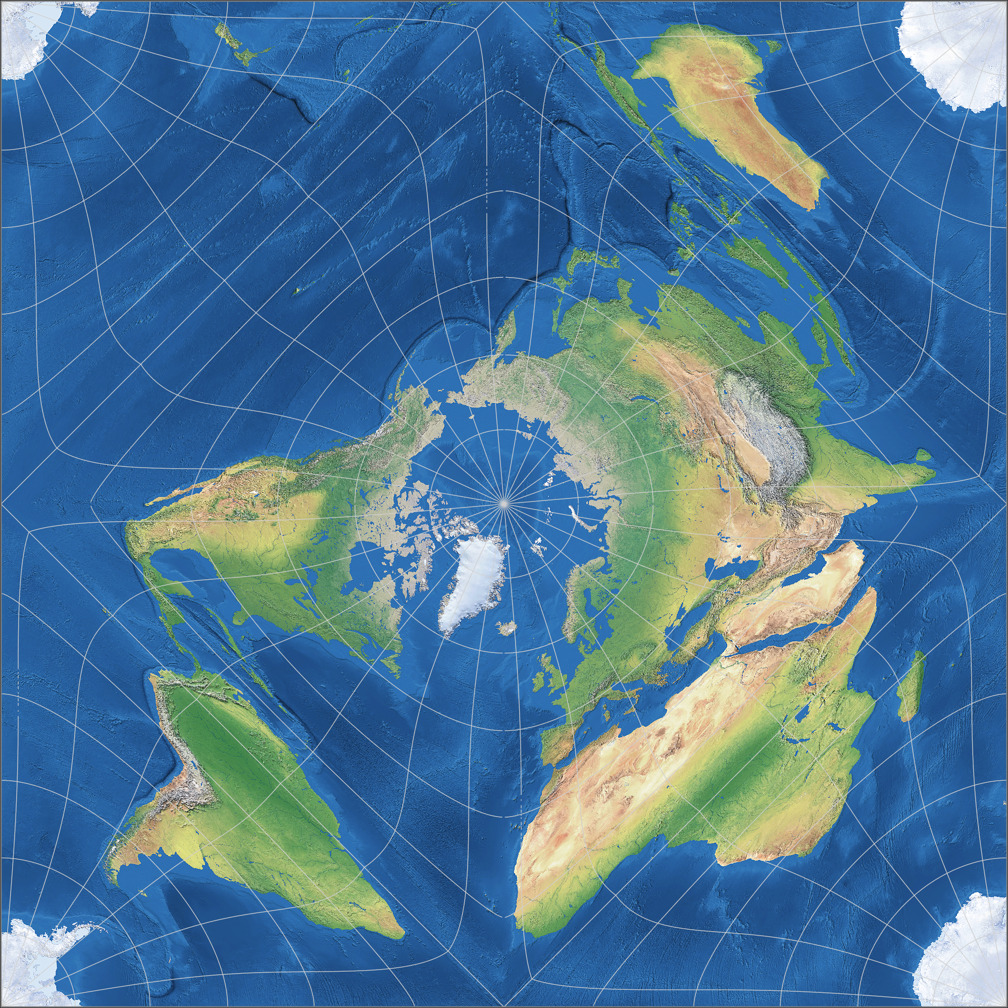 Peirce Quincuncial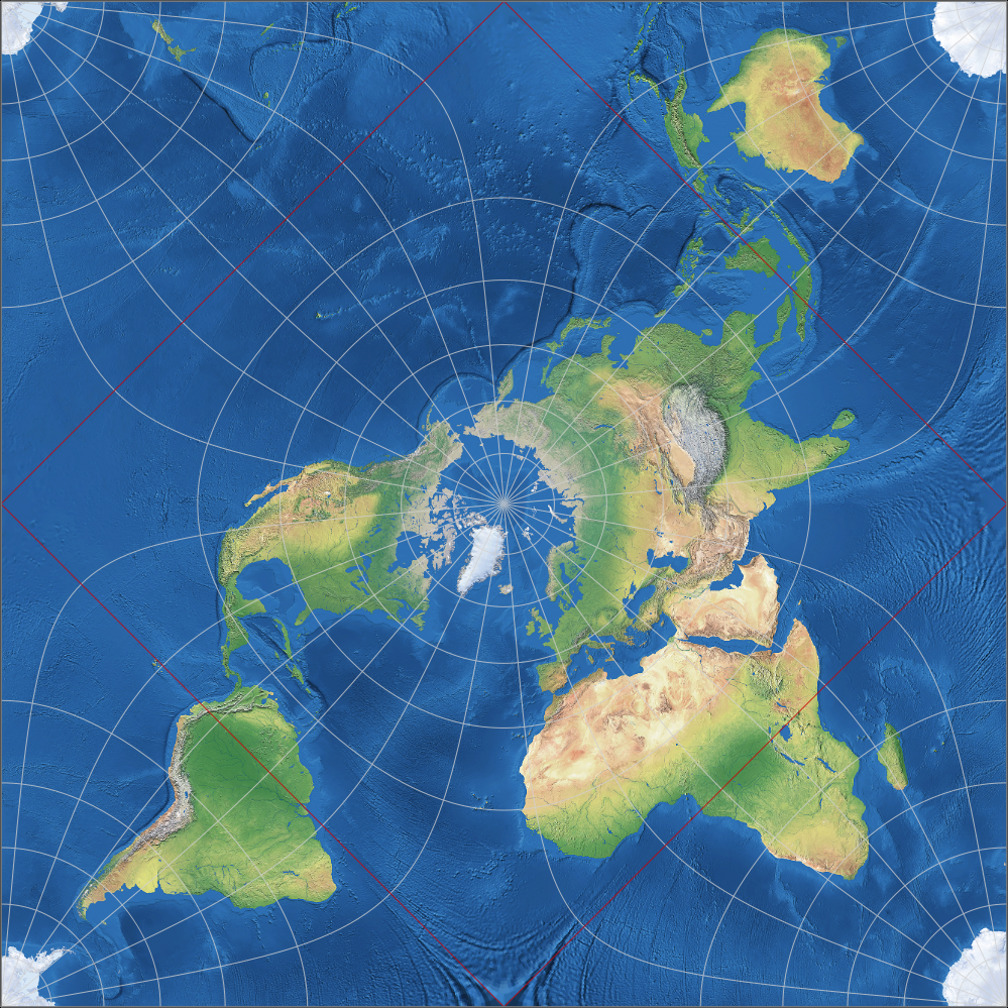 6. Comparison: Political Map – scaled to same width
Gringorten
Peirce Quincuncial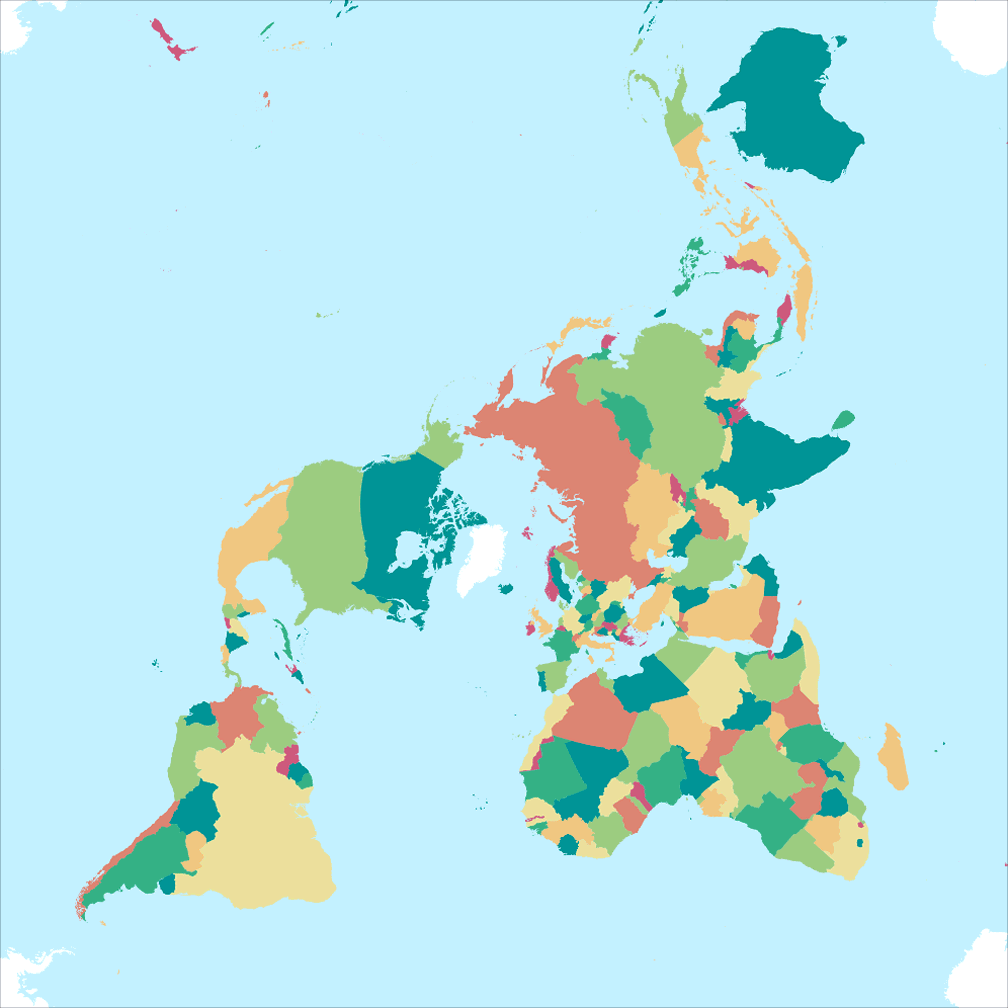 7. Comparison: Silhouette Map – scaled to same width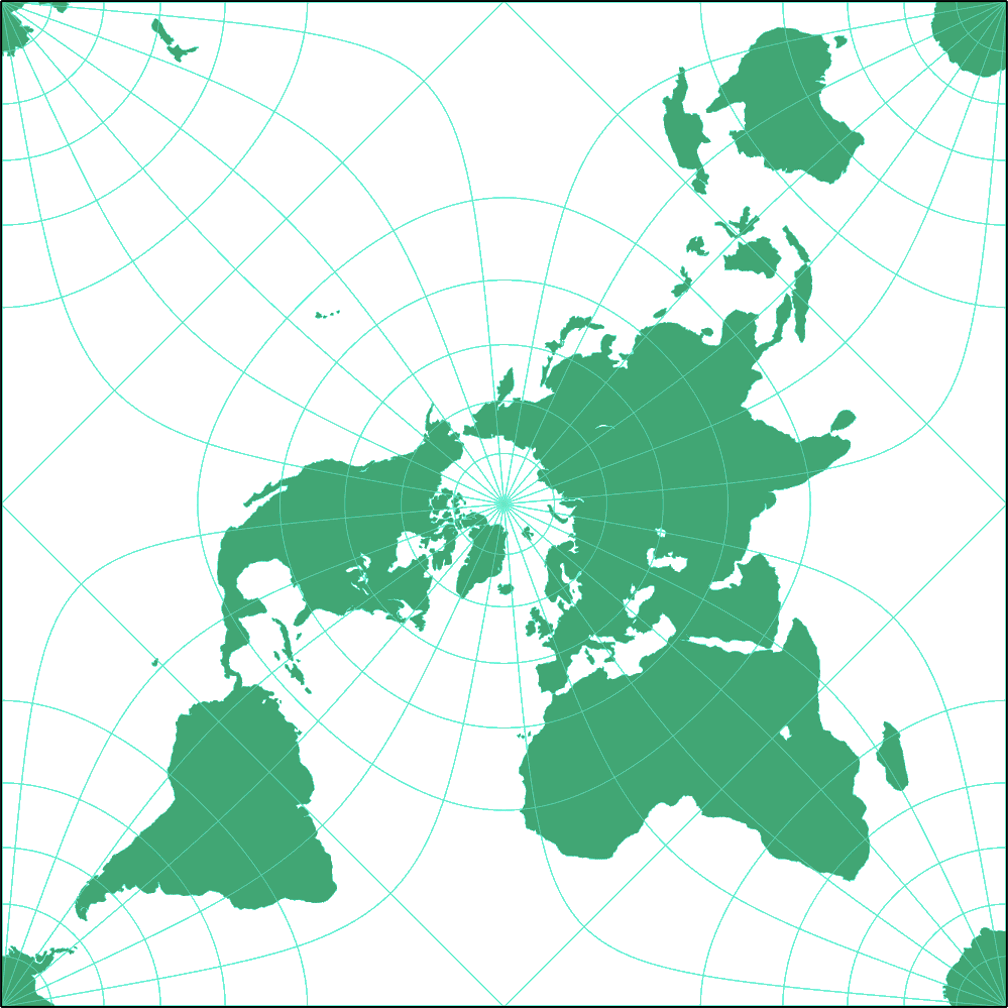 8. Comparison: Tissot Indicatrix, 30° – scaled to same width
Gringorten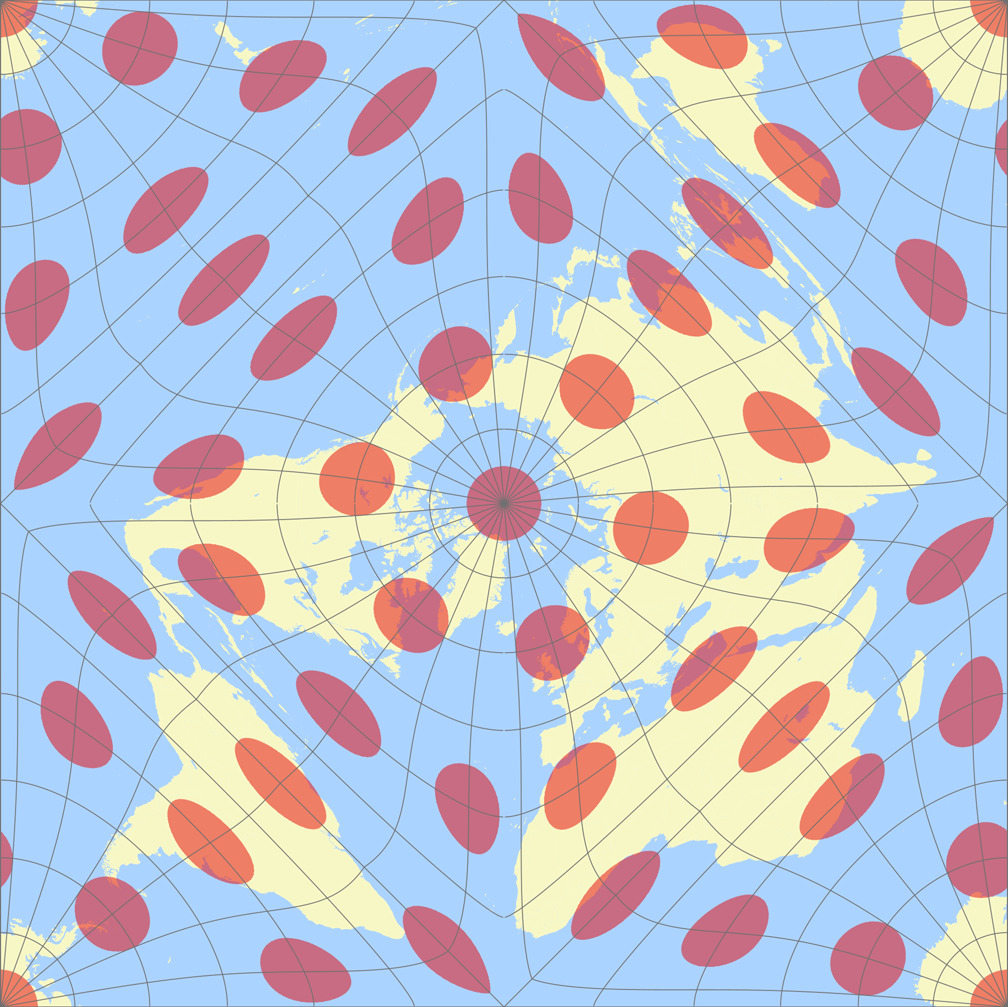 Peirce Quincuncial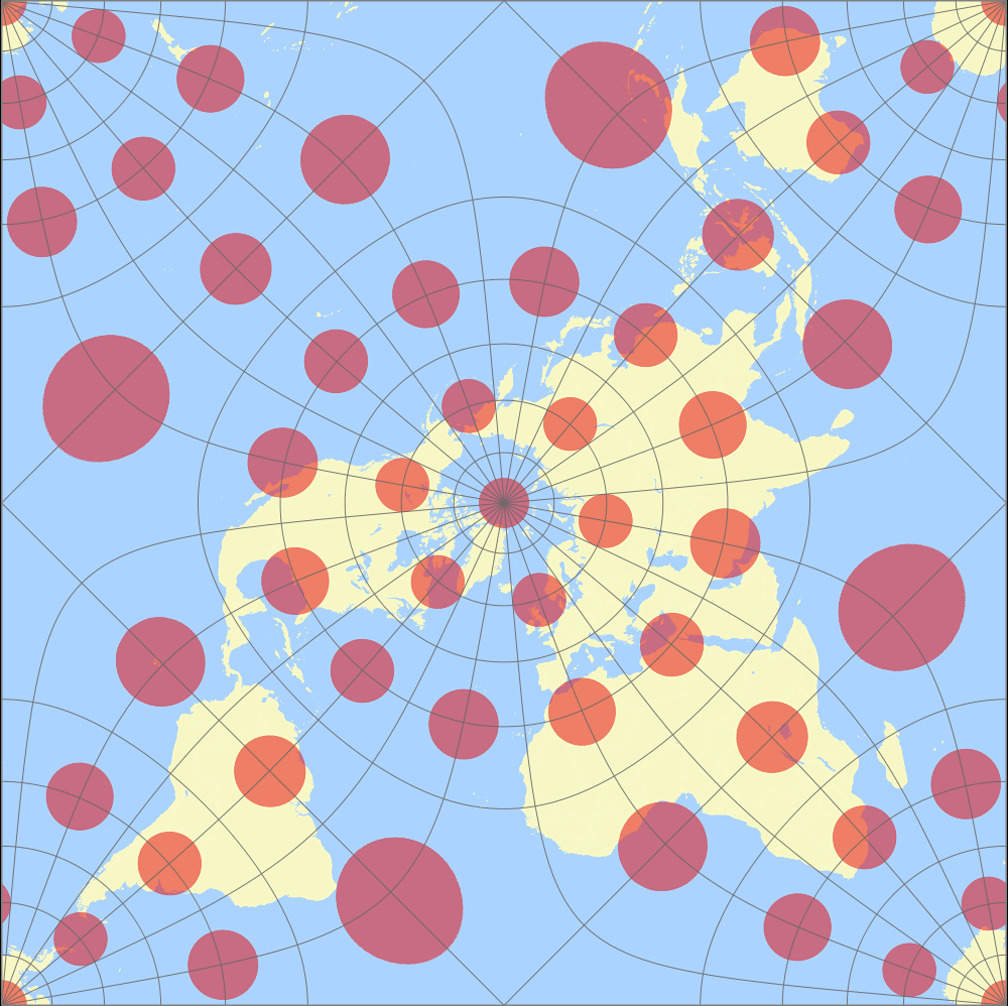 9. Comparison: Tissot Indicatrix, 15° – scaled to fit
Gringorten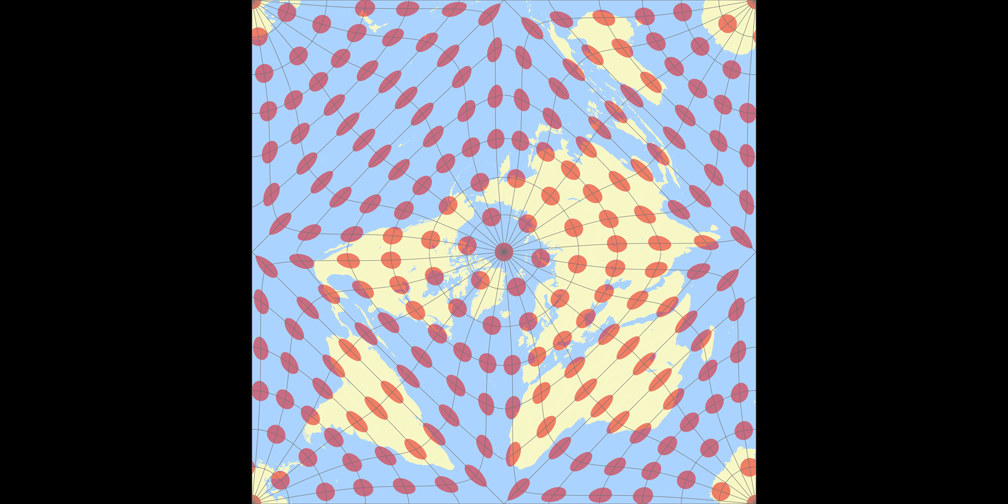 Peirce Quincuncial
10. Comparison: Tissot Indicatrix, 15° – scaled to same width
Gringorten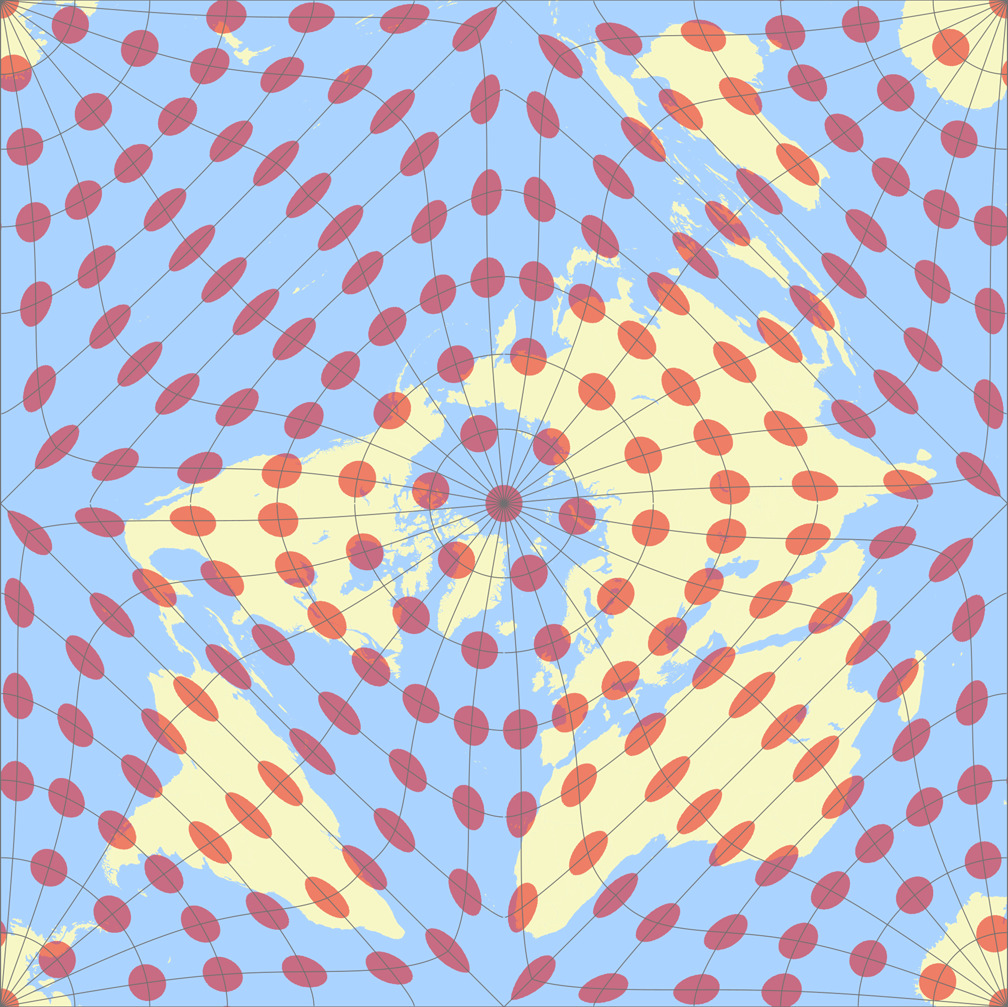 Peirce Quincuncial