My Projection Collection:
Compare Projections
Guyou vs. Markley's Tetrahedral Map
Guyou
Markley's Tetrahedral Map
Creator
Emile Guyou (1887)
F. Landis Markley, L.P. Lee (1982 / 1965)
Group
Polyhedral
Polyhedral
Property
Conformal
Conformal
Other Names
—
—
Remarks
In the image, the projection is centered on 20° West in order to keep the landmasses away from the areas of greatest distortion (where conformality fails).
A special arrangement of Lee's Conformal Tetrahedral Projection. See my blogpost Lee, Markley, CALM & Grieger.
recommended comparisons
Markley's Tetrahedral Map
Guyou
This pairing is among the list of recommended pairings – but why?
Both show a conformal world map, arranged in a rectangle. Markley's map was designed as an alternative to Guyou's.
Remark: On these two projections, »scaled to fit« and »scaled to same width« will be quite identical!
1. Comparison: Physical Map – scaled to fit
2. Comparison: Silhouette Map – scaled to fit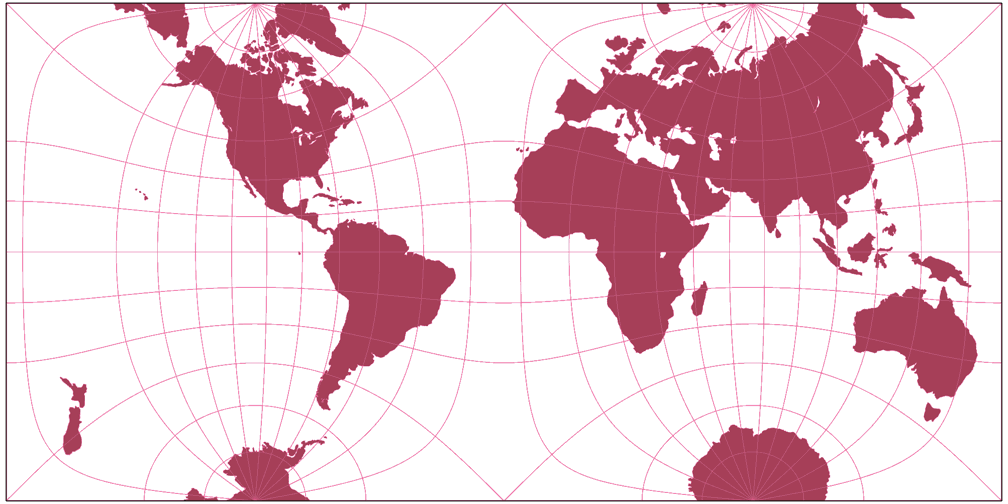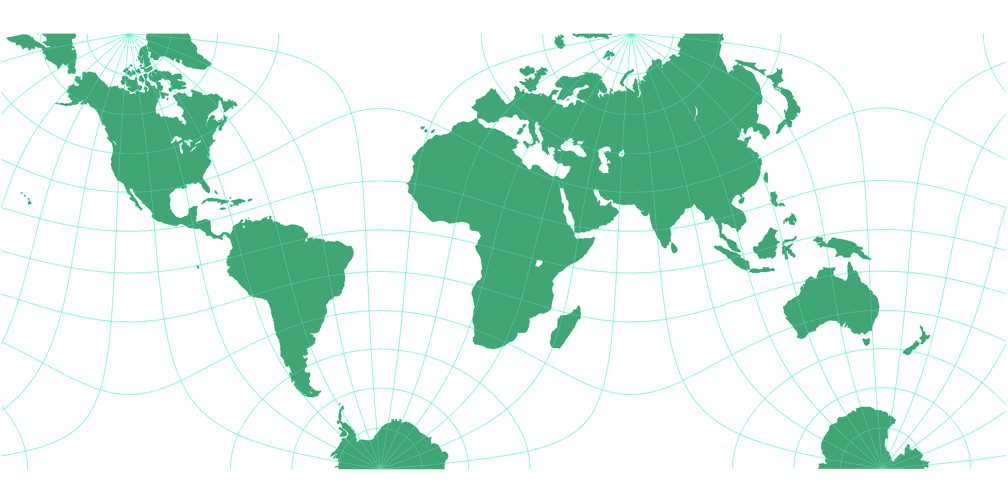 3. Comparison: Tissot Indicatrix, 30° – scaled to fit
Guyou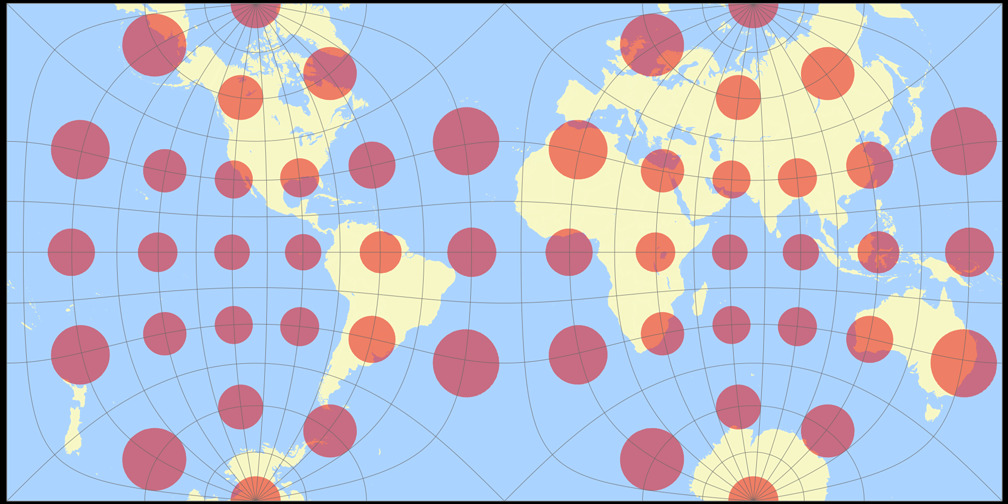 Markley's Tetrahedral Map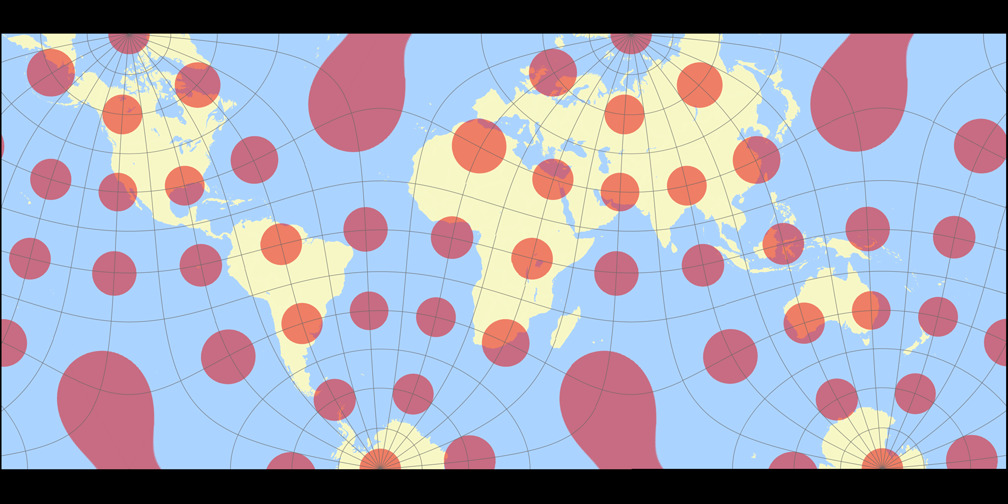 4. Comparison: Physical Map – scaled to same width
Guyou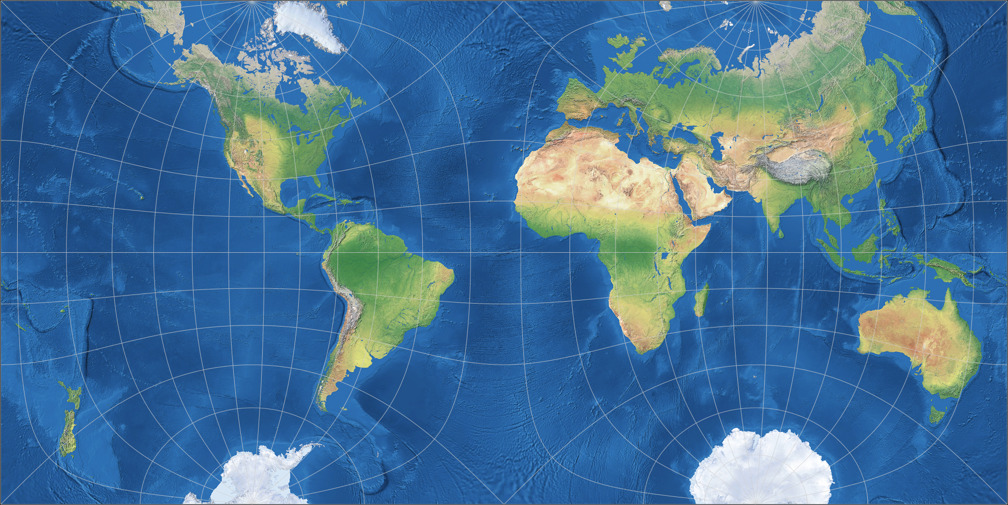 Markley's Tetrahedral Map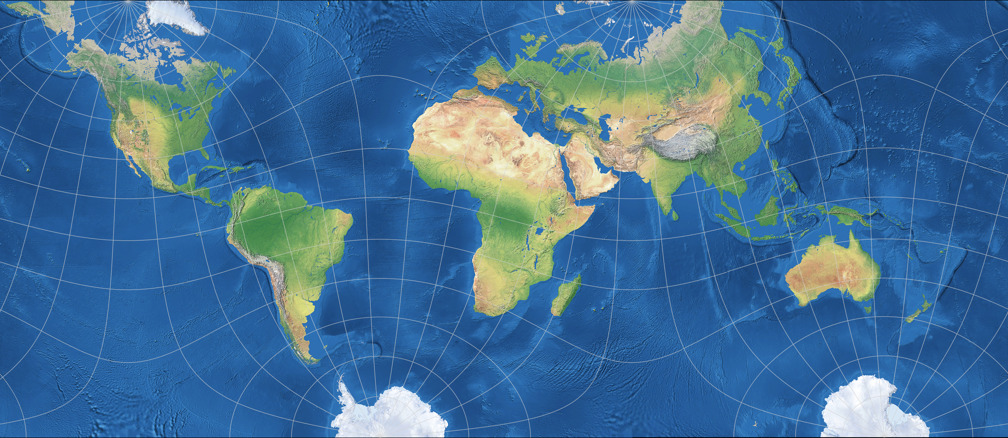 5. Comparison: Silhouette Map – scaled to same width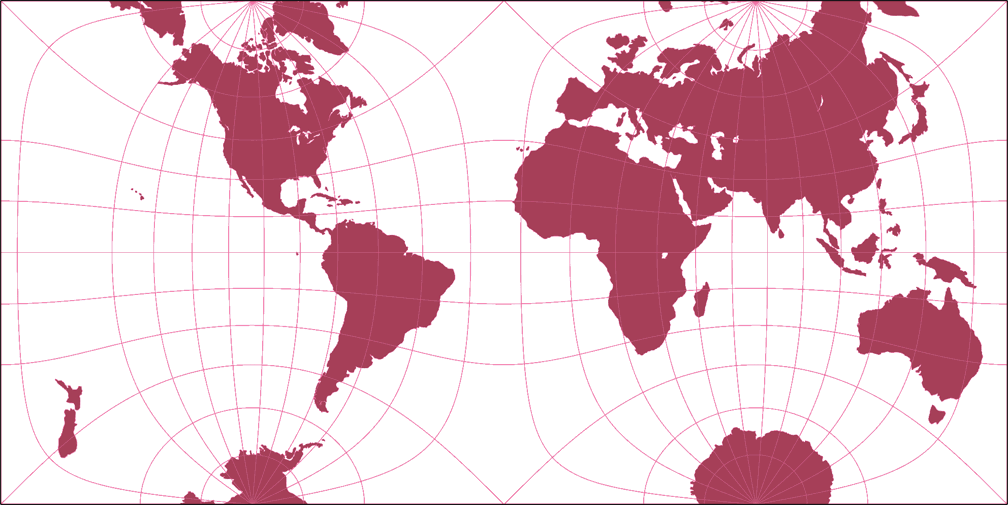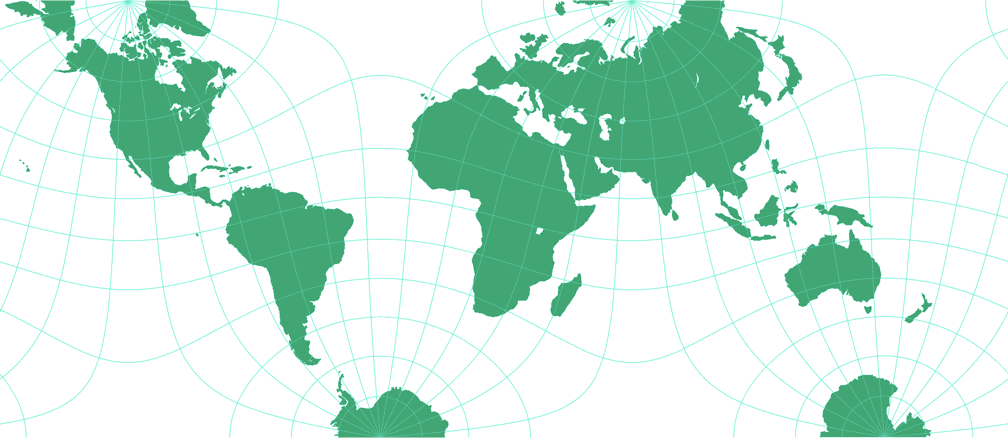 6. Comparison: Tissot Indicatrix, 30° – scaled to same width
Guyou
Markley's Tetrahedral Map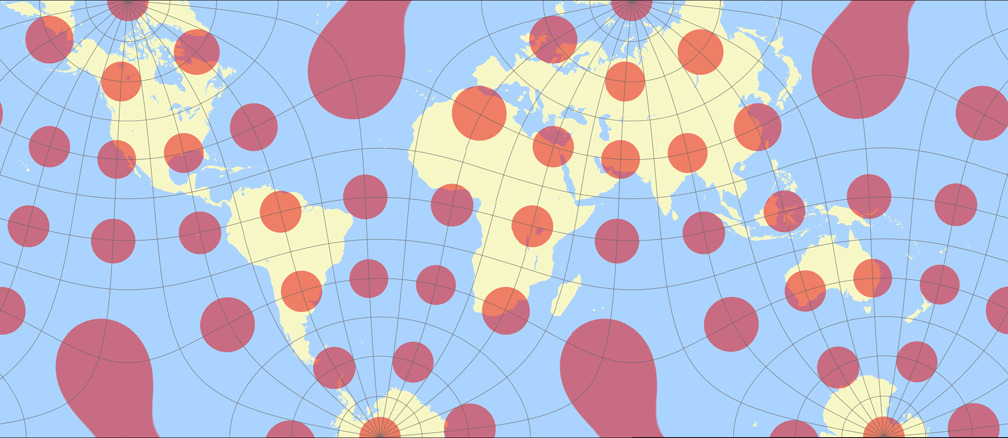 7. Comparison: Tissot Indicatrix, 15° – scaled to fit
Guyou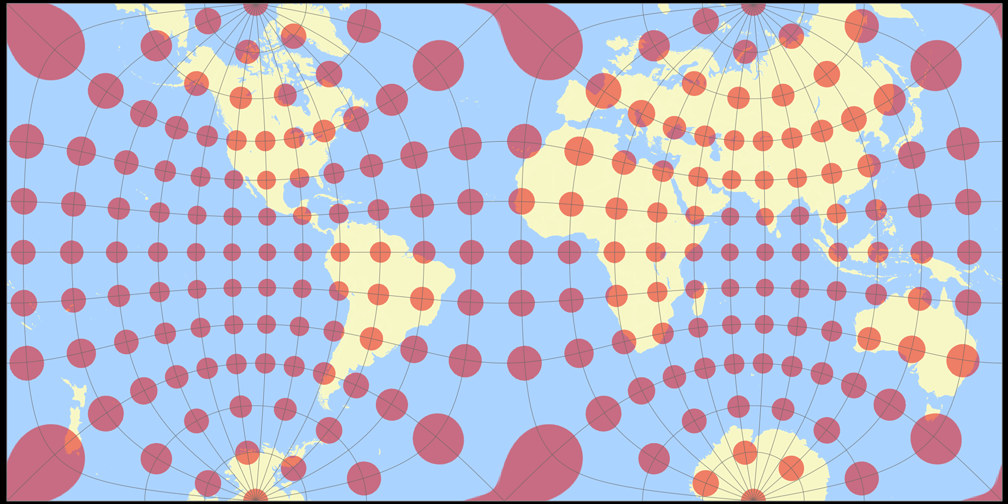 Markley's Tetrahedral Map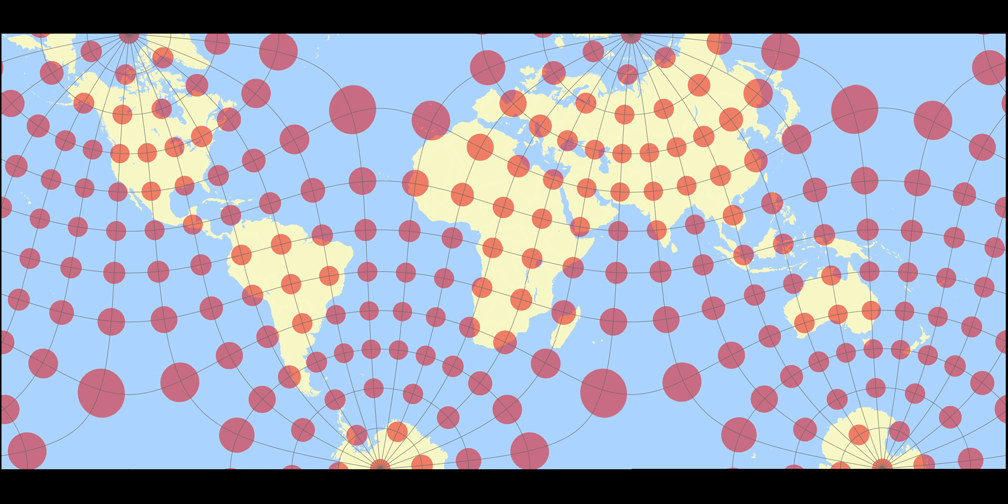 8. Comparison: Tissot Indicatrix, 15° – scaled to same width
Guyou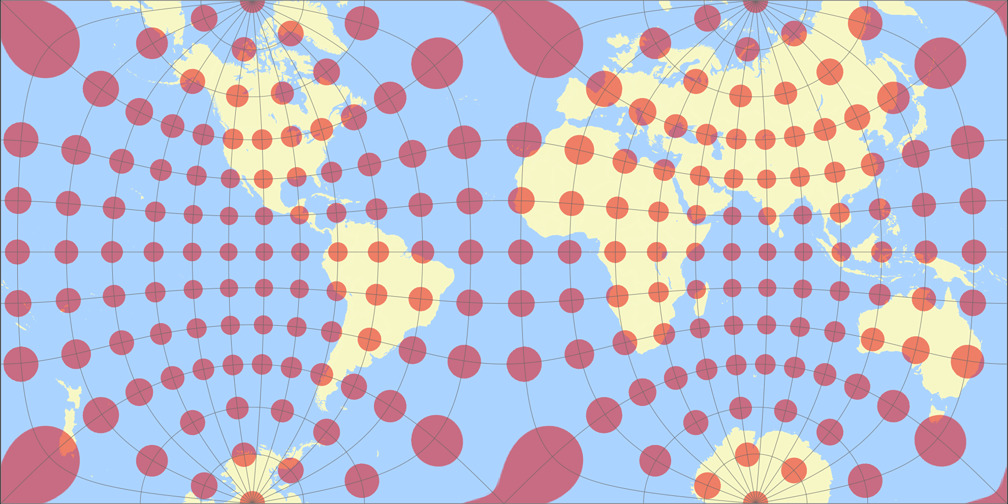 Markley's Tetrahedral Map