Compare Projections
Kavraisky I vs. Mercator
Or:
→ Selection by thumbnail
→ Select from list

Projections markes with asterisks [*] lack silhouette and Tissot maps.
Marked with hash [#]: Additional image of projection (useful for certain comparisions).
Kavraisky I
Mercator
Creator
Vladimir V. Kavrayskiy (1933)
Gerardus Mercator (1569)
Group
Cylindric
Cylindric
Property
Compromise
Conformal
Other Names

The projection is often listed using a different transcription of the author's name, e.g. Kavrayskiy or Kawraiski.

—
Remarks
Identical to Mercator between 70° North and South and therefore conformal in this area. Beyond this an equirectangular with parallels at uniform intervals equal to the spacing at 70°.
Cut off at 84° North and South
recommended comparisons
Mercator
Baker Dinomic
Braun Perspective
Kavraisky I
This pairing is among the list of recommended pairings – but why?
Between 70° North and South, Kavraisky I is identical to Mercator.
1. Comparison: Physical Map – scaled to fit
2. Comparison: Silhouette Map – scaled to fit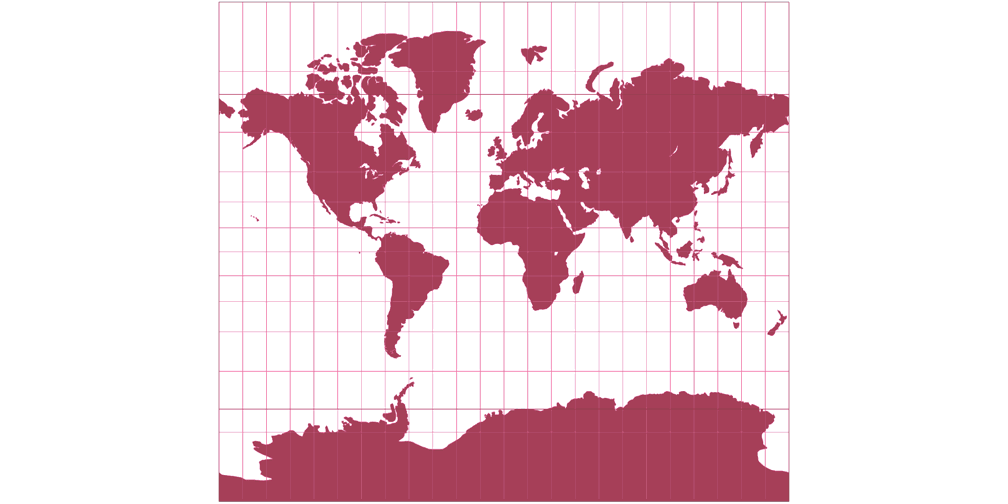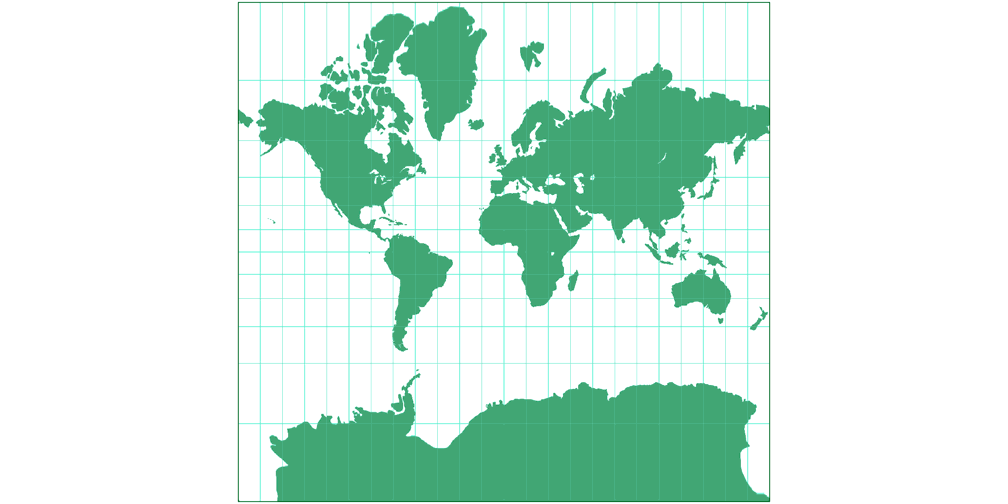 3. Comparison: Tissot Indicatrix, 30° – scaled to fit
Kavraisky I
Mercator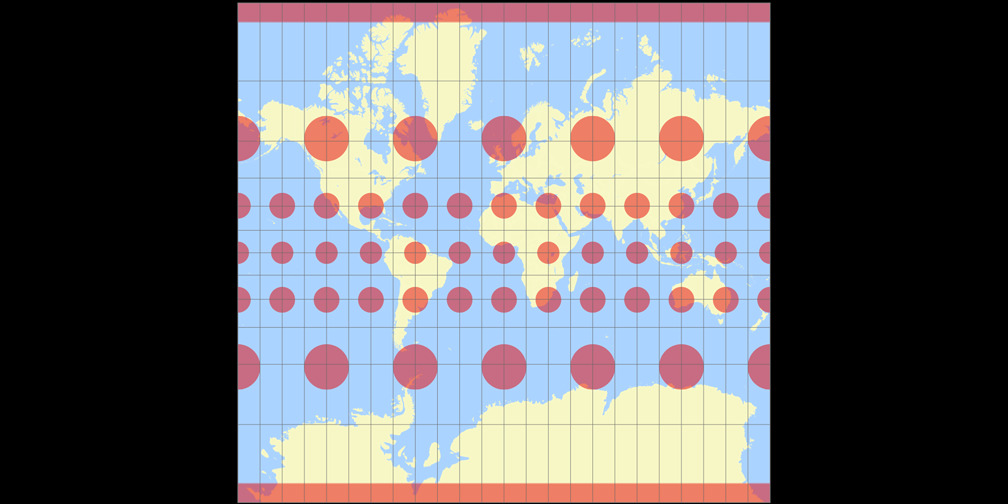 4. Comparison: Physical Map – scaled to same width
Kavraisky I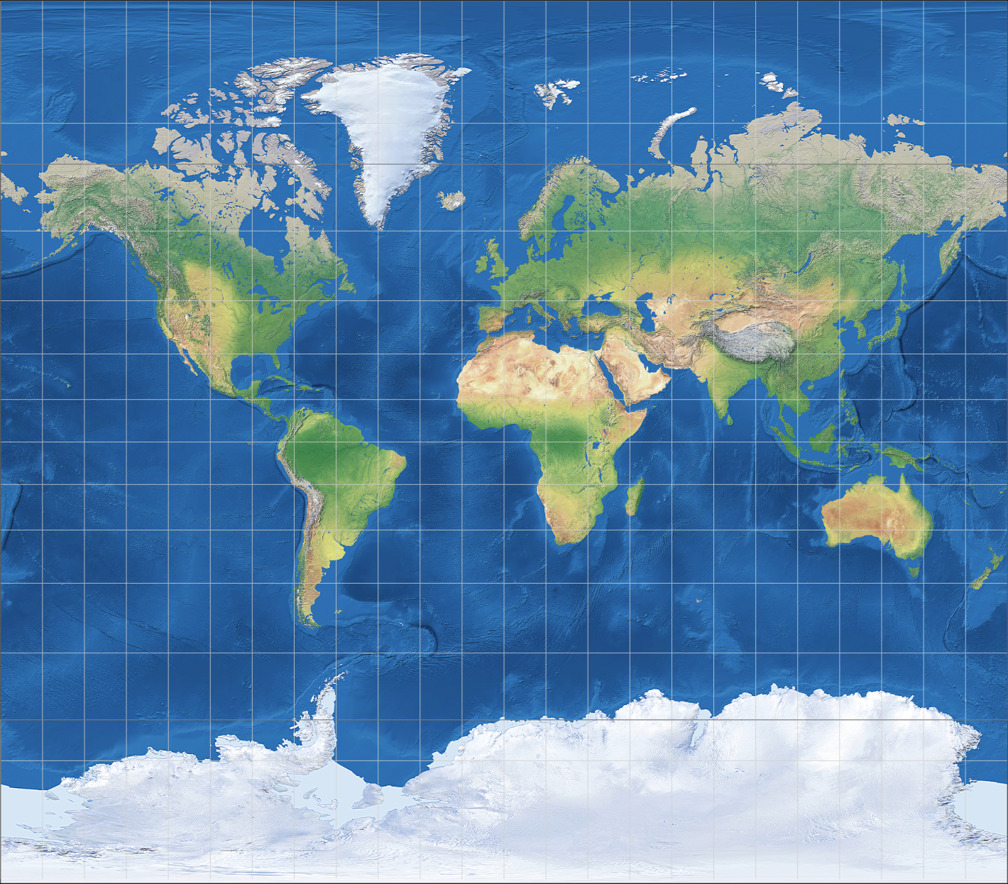 Mercator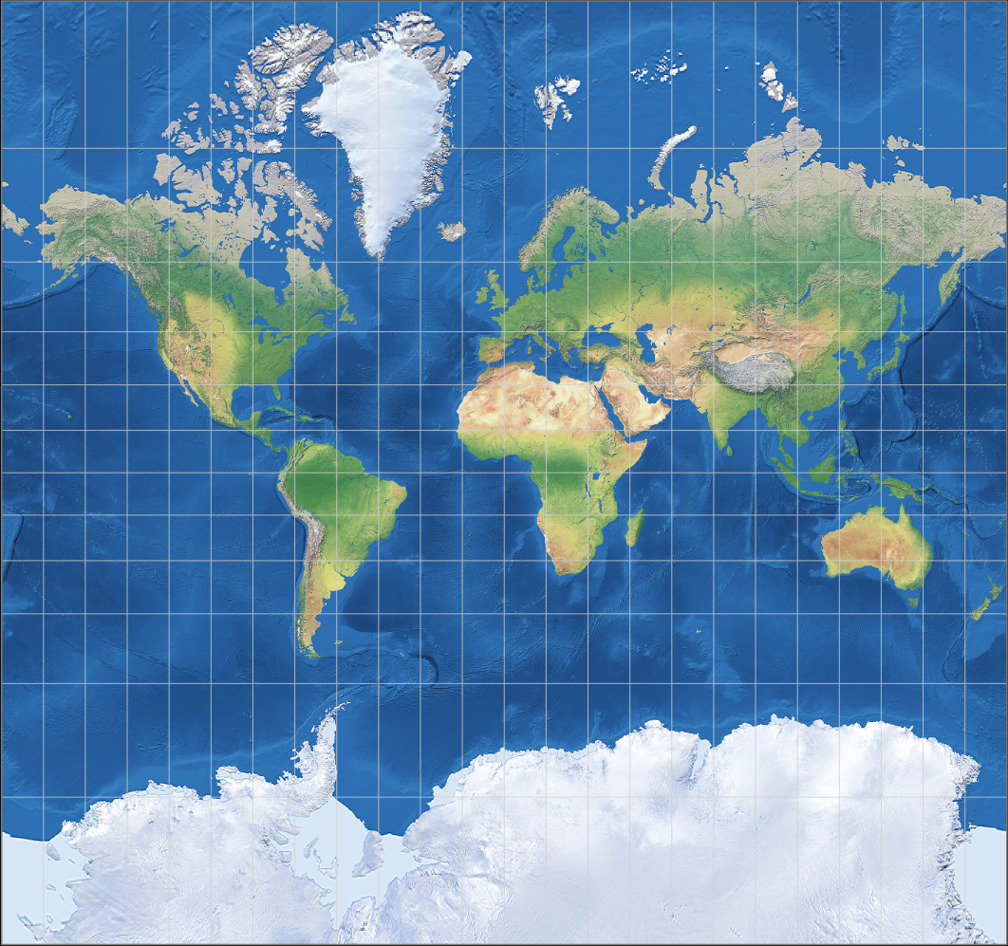 5. Comparison: Silhouette Map – scaled to same width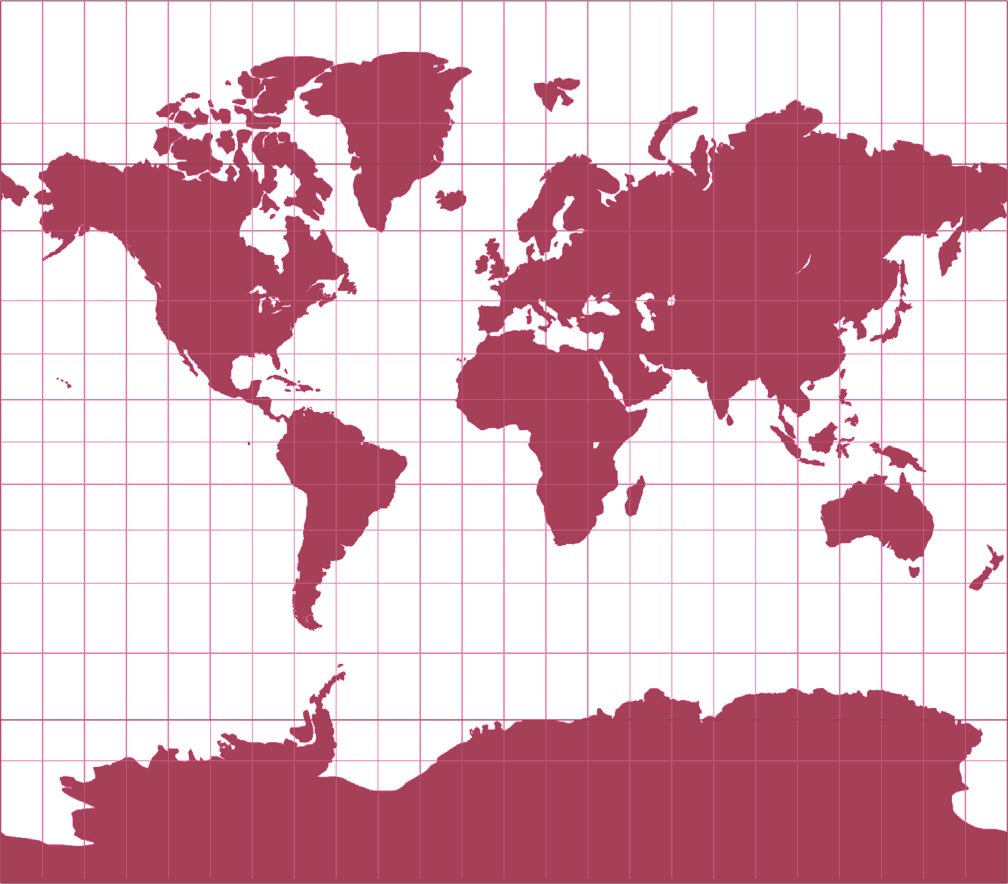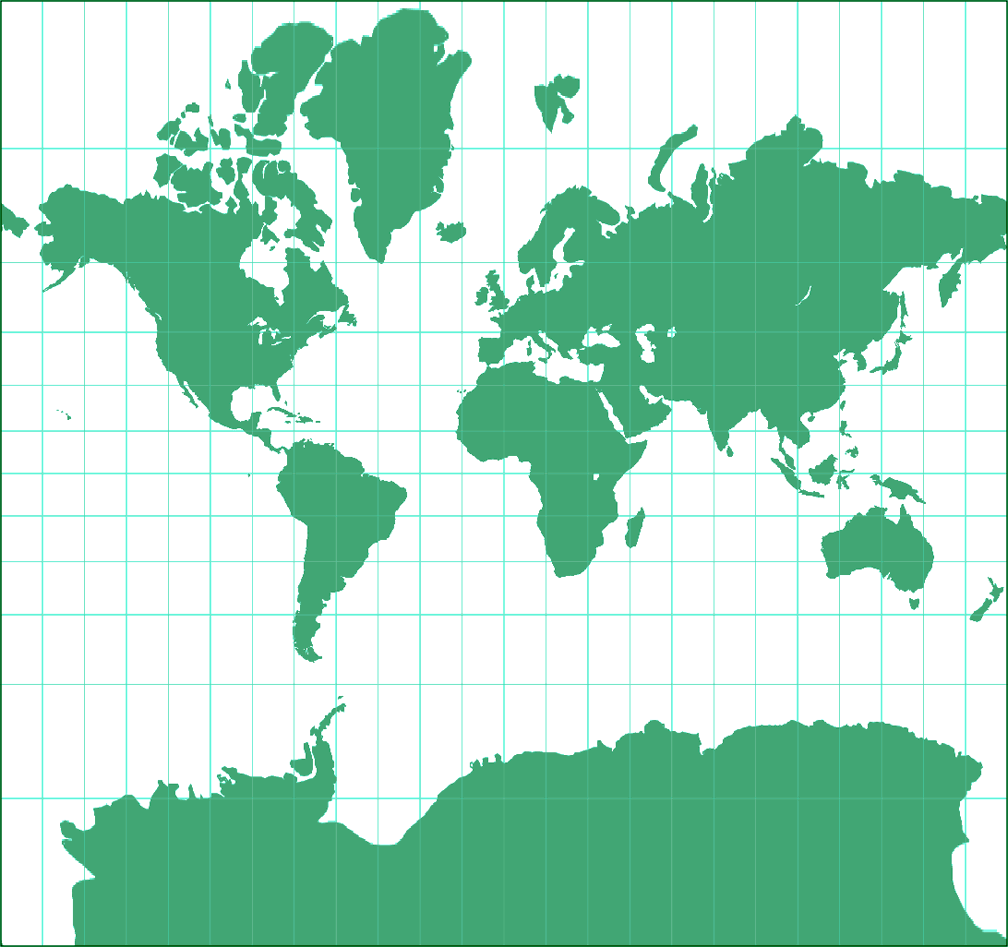 6. Comparison: Tissot Indicatrix, 30° – scaled to same width
Kavraisky I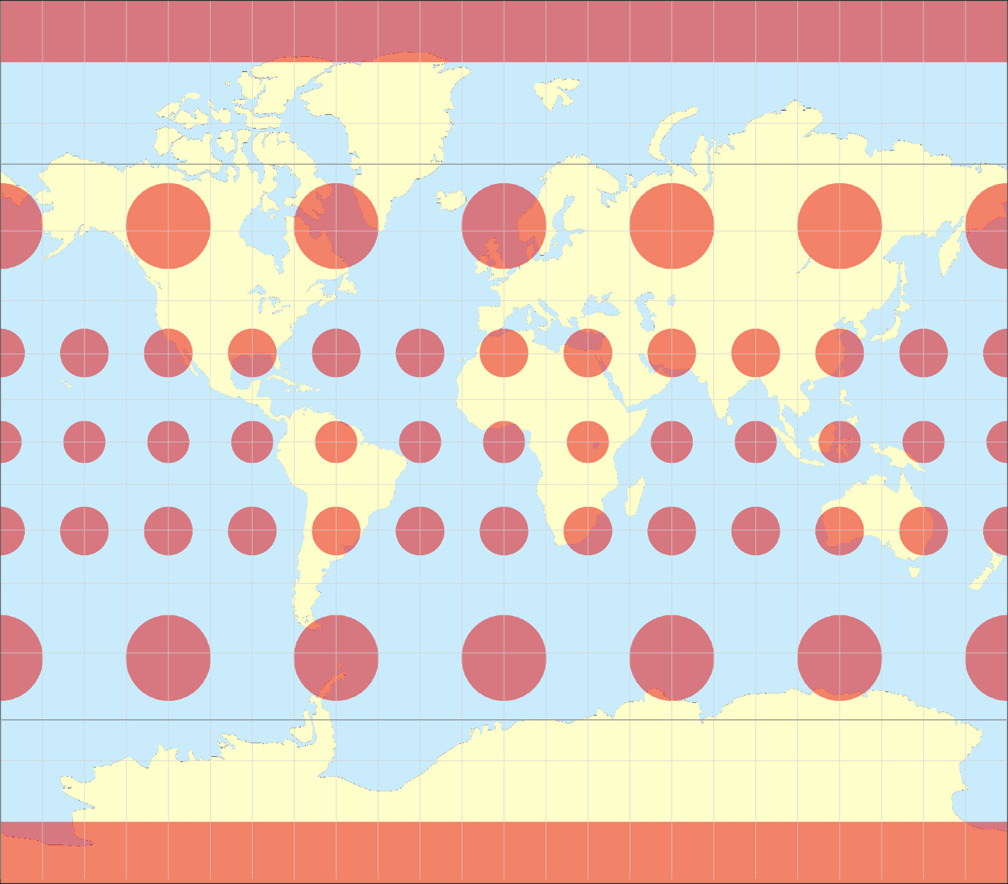 Mercator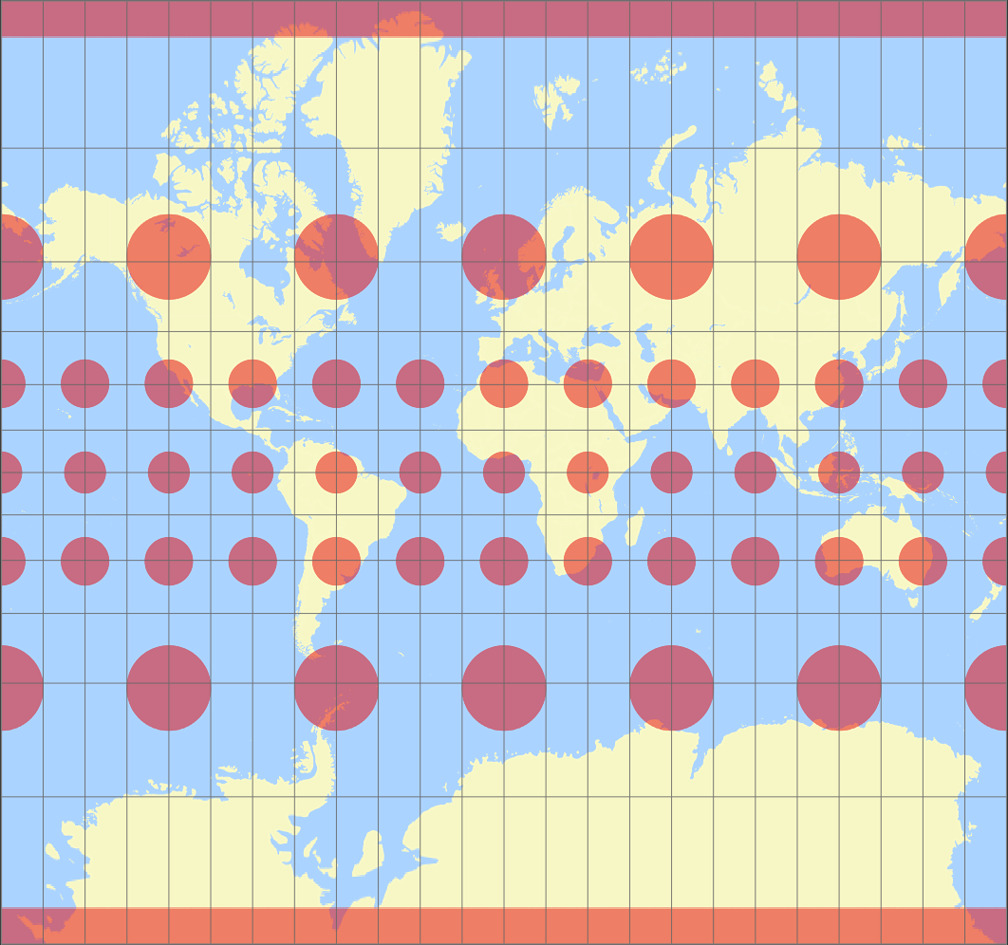 7. Comparison: Tissot Indicatrix, 15° – scaled to fit
Kavraisky I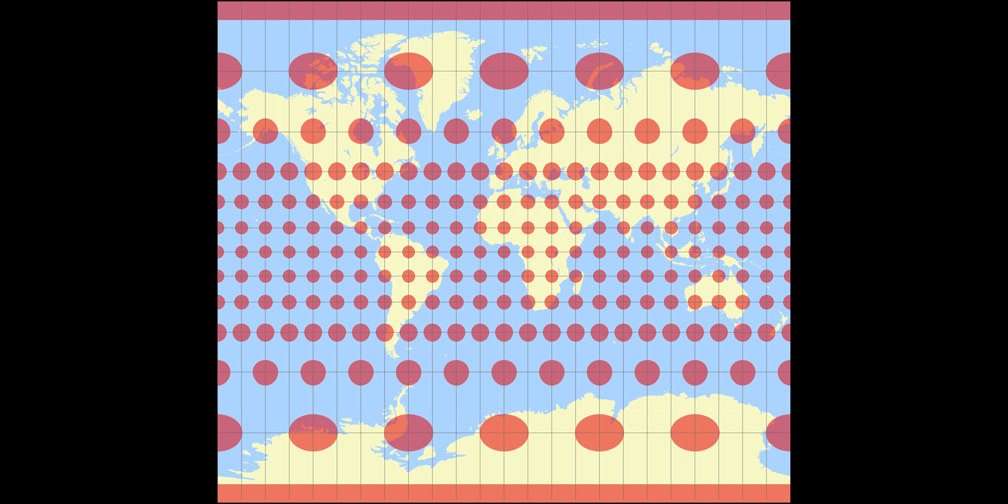 Mercator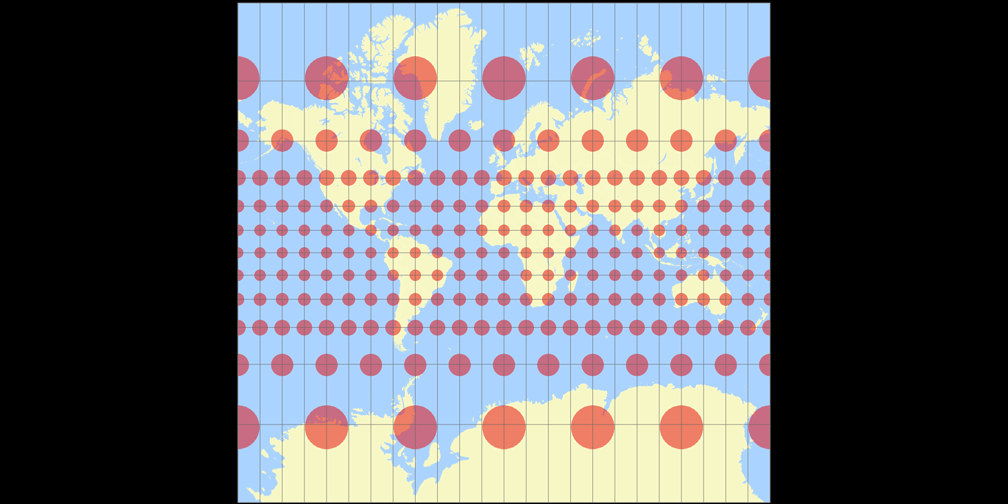 8. Comparison: Tissot Indicatrix, 15° – scaled to same width
Kavraisky I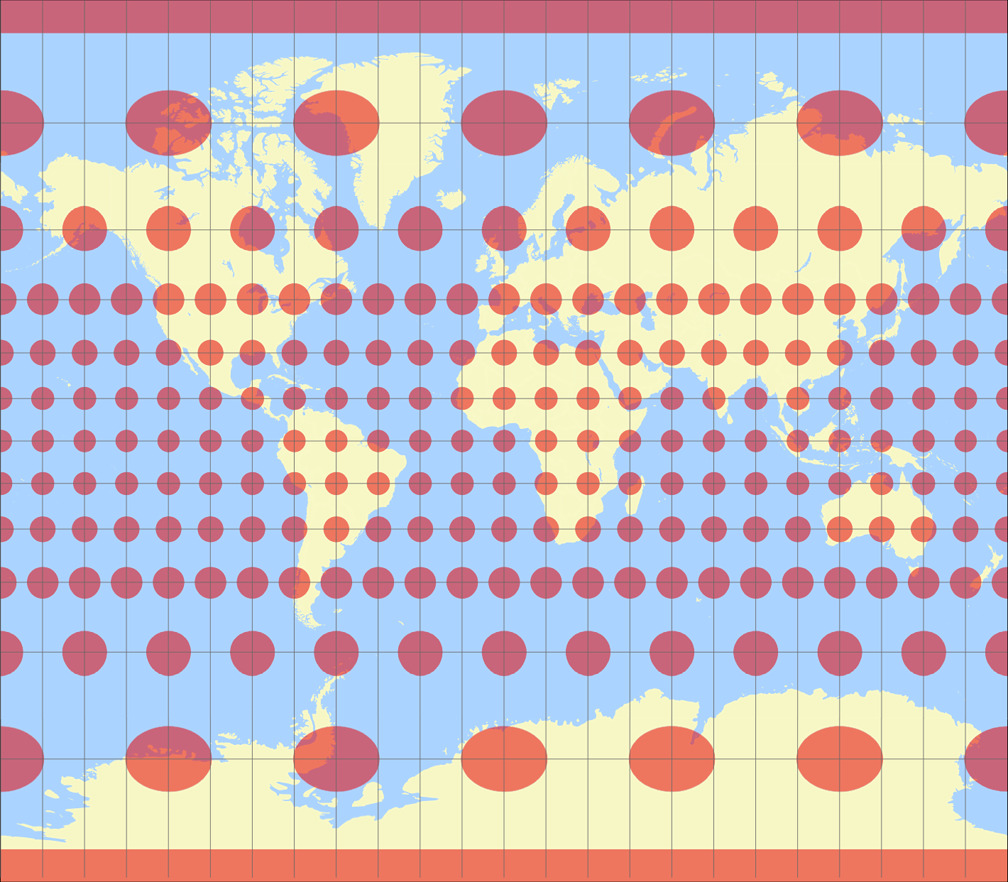 Mercator