My Projection Collection:
Compare Projections
Kavraiskiy V vs. Sinucyli [1]
Kavraiskiy V
Sinucyli [1]
Creator
Vladimir V. Kavraiskiy (1933)
Daniel »daan« Strebe (2017 [?])
Group
Pseudocylindric
Pseudocylindric
Property
Equal-area
Equal-area
Other Names

The projection is often listed using a different transcription of the author's name, e.g. Kavraysky or Kawraiski.

—
Remarks
—
Equal-area blend of the cylindrical equal-area and the sinusoidal projections, in this case using the following values:
Weight of sinusoidal: 0.5
Weighted axis: Vertical
φ1: 29°30´N
Vertical stretch of sinusoidal: 1

The official introduction of the projection is pending (as of Oct 2017).
See also: Blogpost about the sinucyli projection.
recommended comparisons
McBryde-Thomas #1
Mollweide
Sinucyli [1]
Kavraiskiy V
McBryde-Thomas #1
This pairing is among the list of recommended pairings – but why?
These two projections nearly identical, so you might spot the differences in direct comparision only.
Remark: On these two projections, »scaled to fit« and »scaled to same width« will be quite identical!
1. Comparison: Physical Map – scaled to fit
2. Comparison: Political Map – scaled to fit
Kavraiskiy V
Sinucyli [1]
3. Comparison: Silhouette Map – scaled to fit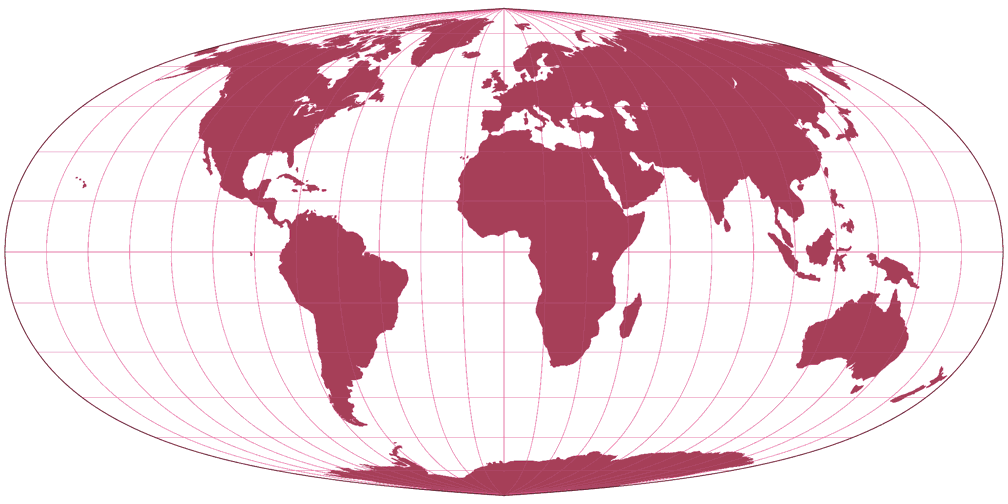 4. Comparison: Tissot Indicatrix, 30° – scaled to fit
Kavraiskiy V
Sinucyli [1]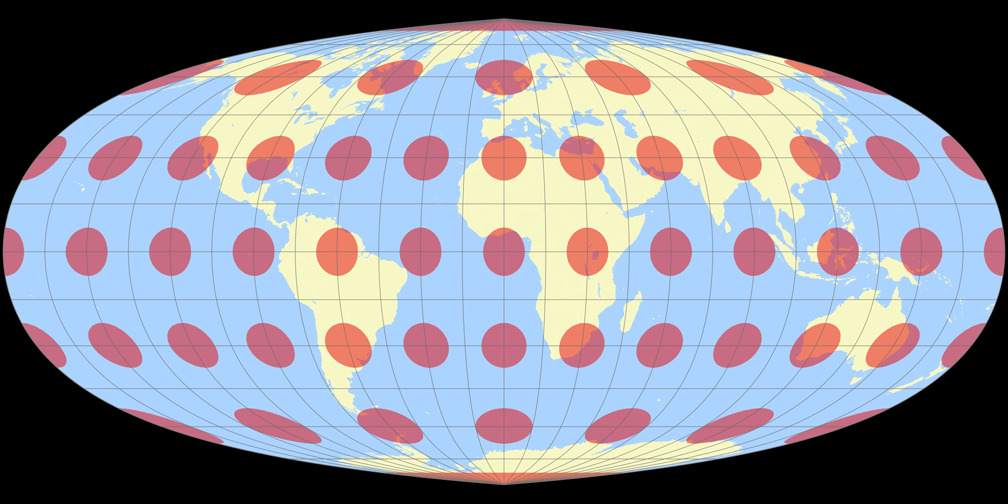 5. Comparison: Physical Map – scaled to same width
Kavraiskiy V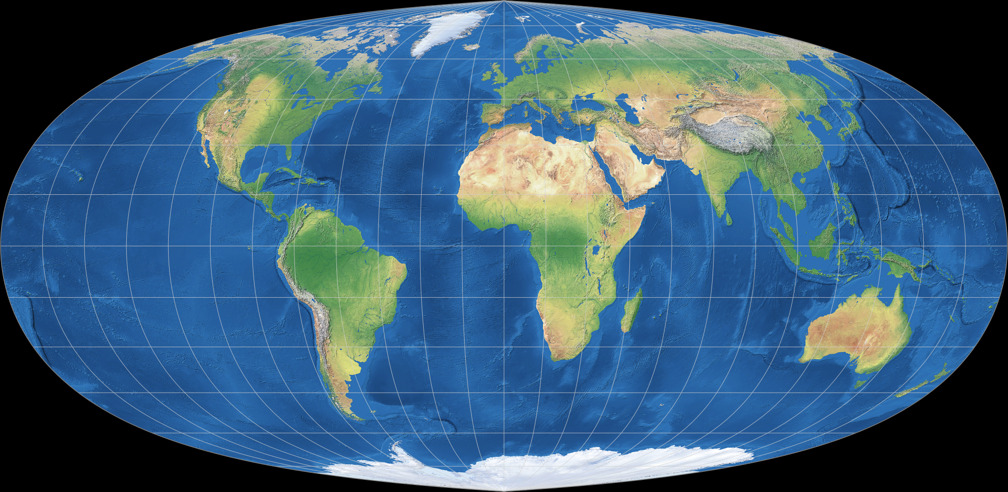 Sinucyli [1]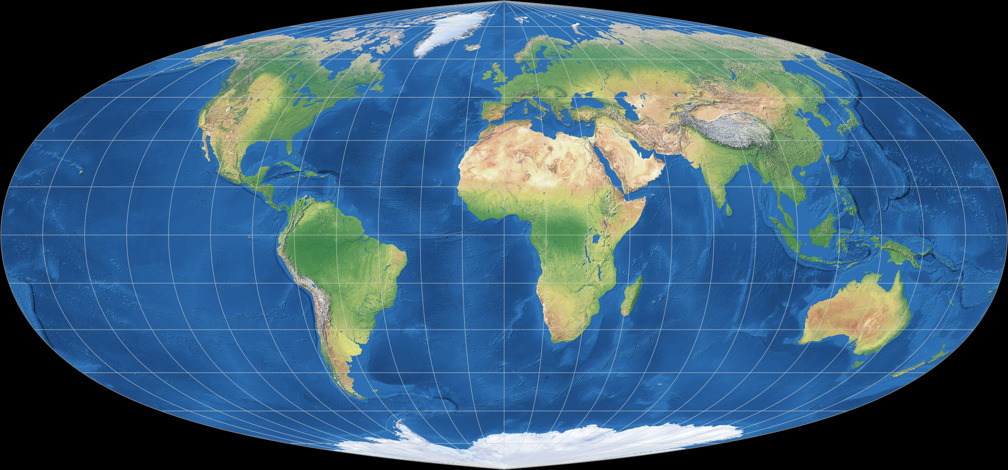 6. Comparison: Political Map – scaled to same width
Kavraiskiy V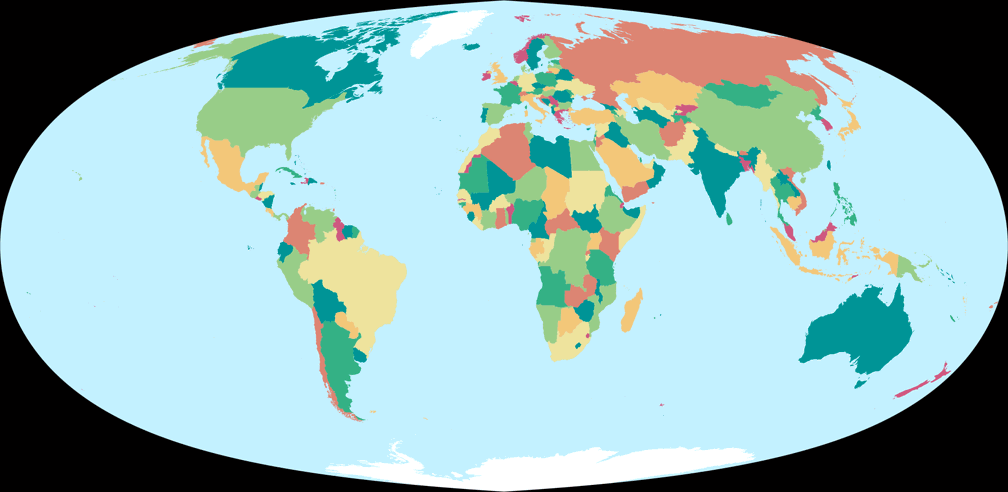 Sinucyli [1]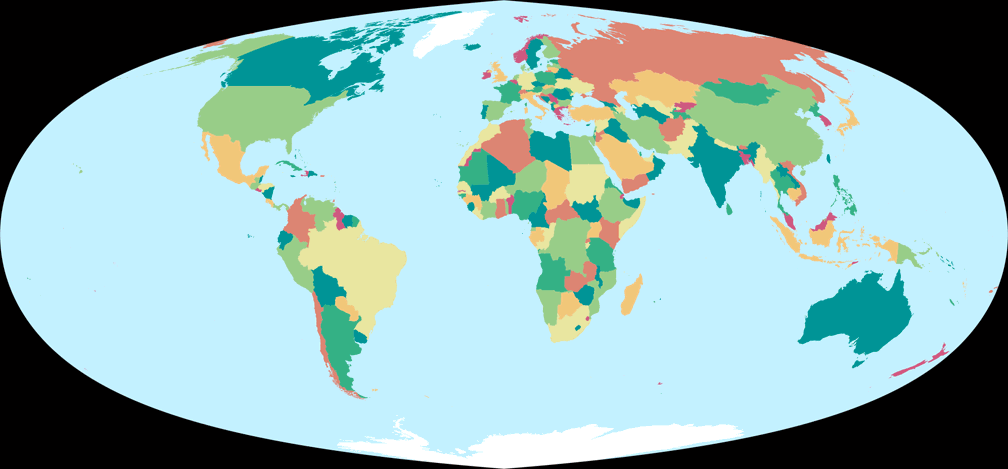 7. Comparison: Silhouette Map – scaled to same width
8. Comparison: Tissot Indicatrix, 30° – scaled to same width
Kavraiskiy V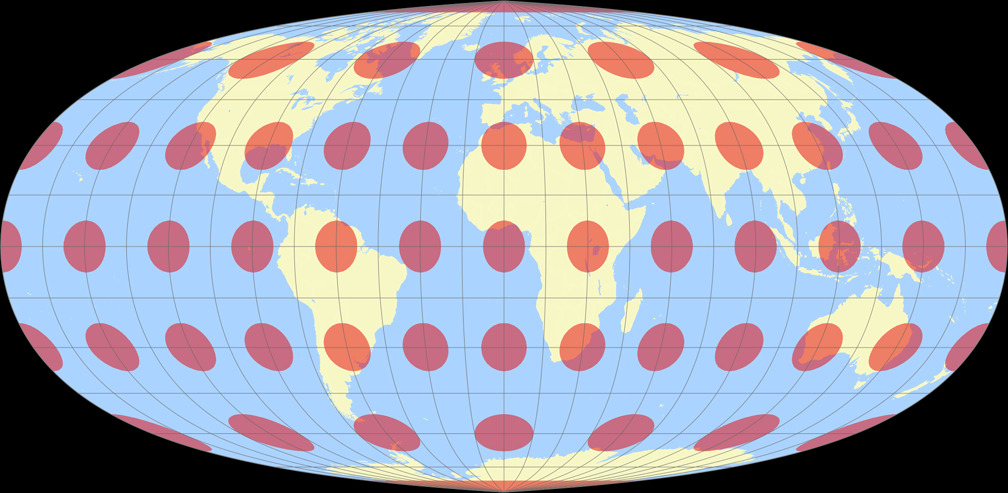 Sinucyli [1]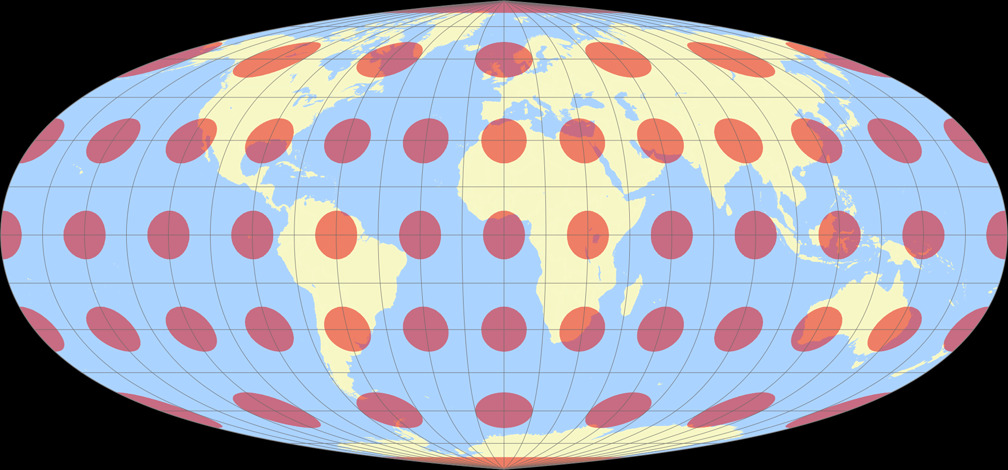 9. Comparison: Tissot Indicatrix, 15° – scaled to fit
Kavraiskiy V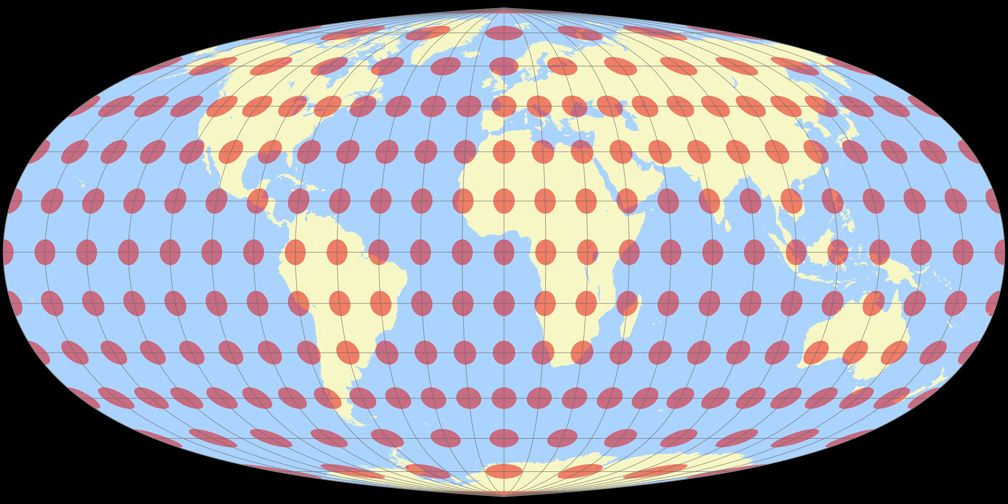 Sinucyli [1]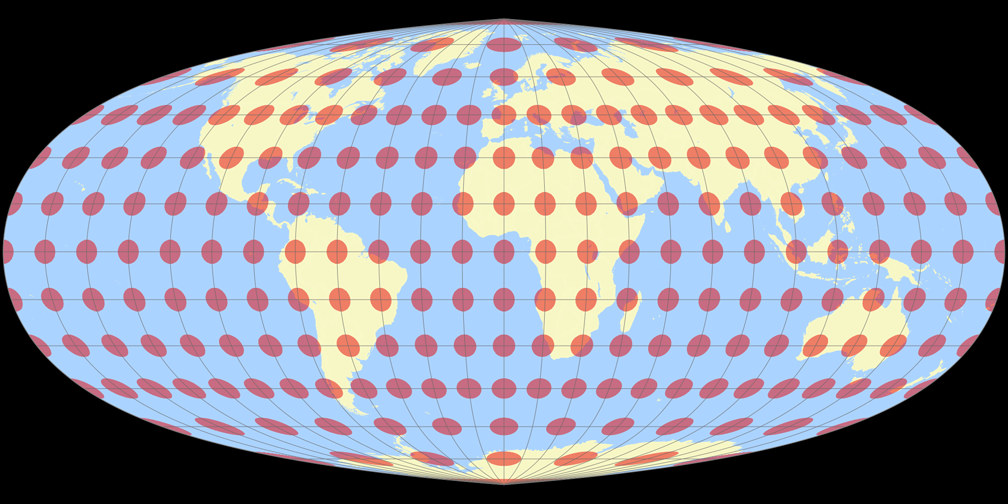 10. Comparison: Tissot Indicatrix, 15° – scaled to same width
Kavraiskiy V
Sinucyli [1]