My Projection Collection:
Compare Projections
Robinson vs. Wagner V
Robinson
Wagner V
Creator
Arthur H. Robinson (1963)
Karlheinz Wagner (1949)
Group
Pseudocylindric
Pseudocylindric
Property
Compromise
Compromise
Other Names
—
—
Remarks
Not based upon mathematical formulas but tabular coordinates providing positions of the meridians and parallels in order to produce a »right-looking« map.
—
recommended comparisons
Equal Earth
Natural Earth II
Natural Earth
Wagner V
Robinson
Wagner IV
Wagner VI
This pairing is among the list of recommended pairings – but why?
While very much alike at first glance, in direct comparision the differences become quite obvious. Moreover, this is the pairing that started it all – see What's this all about?
1. Comparison: Physical Map – scaled to fit
2. Comparison: Political Map – scaled to fit
Robinson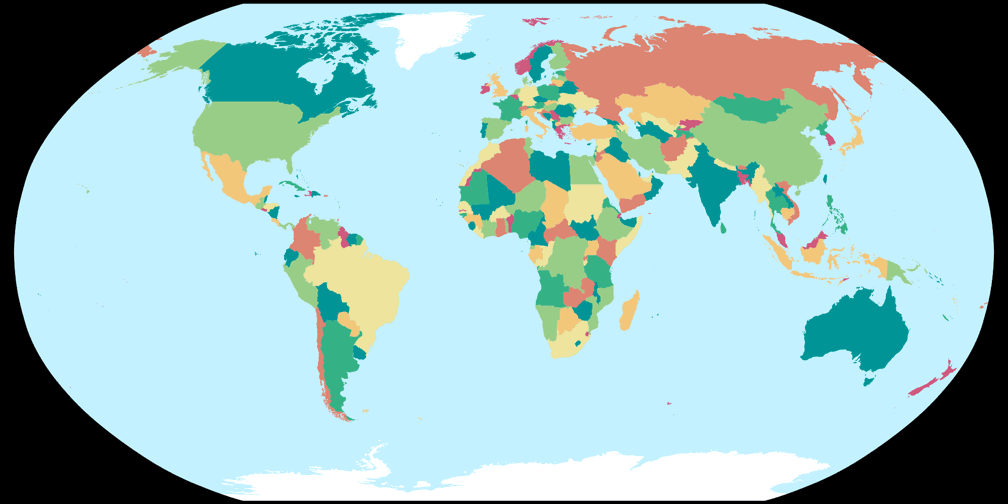 Wagner V
3. Comparison: Silhouette Map – scaled to fit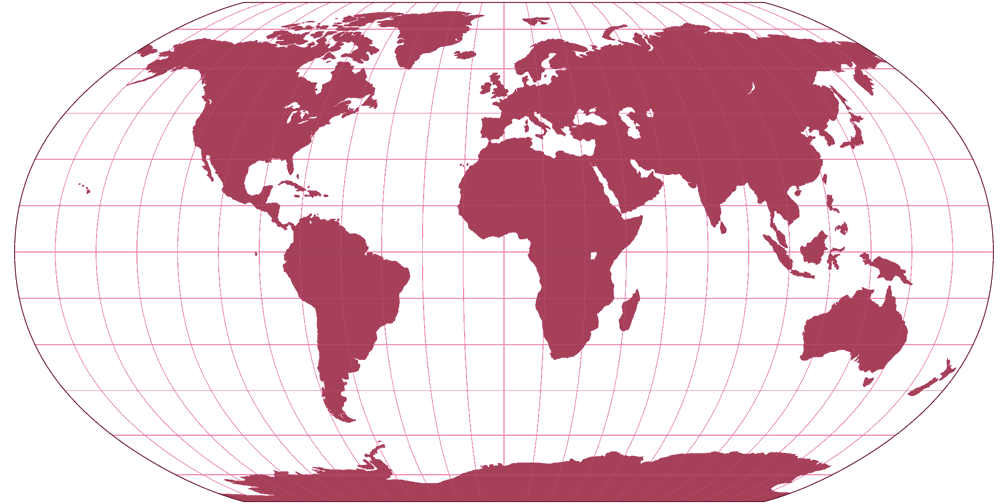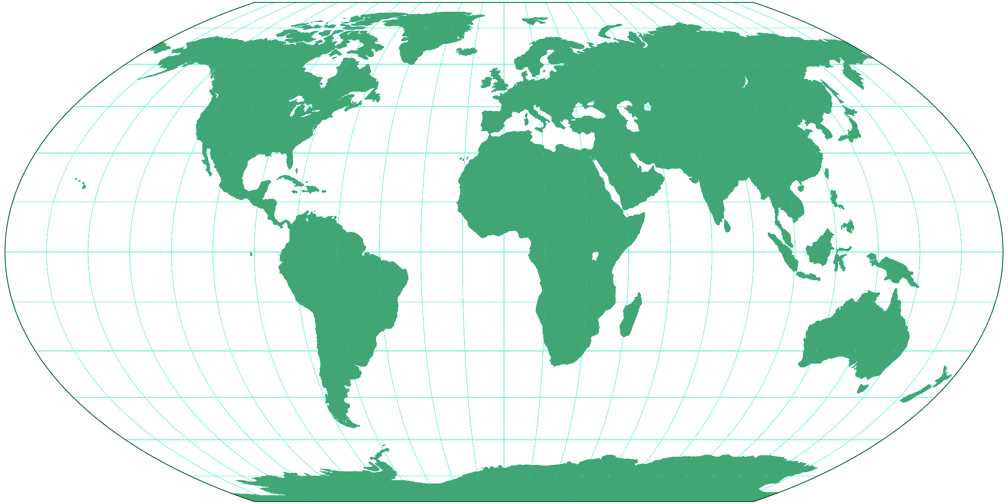 4. Comparison: Tissot Indicatrix, 30° – scaled to fit
Robinson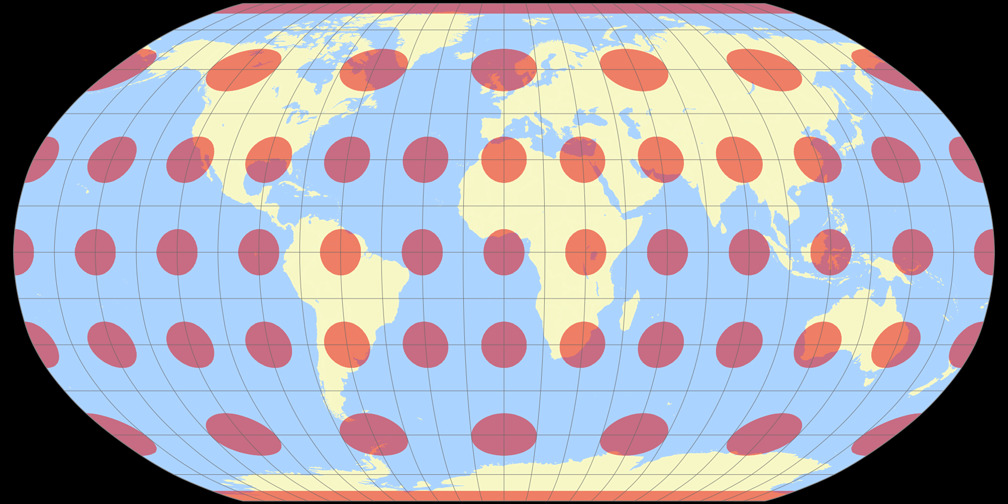 Wagner V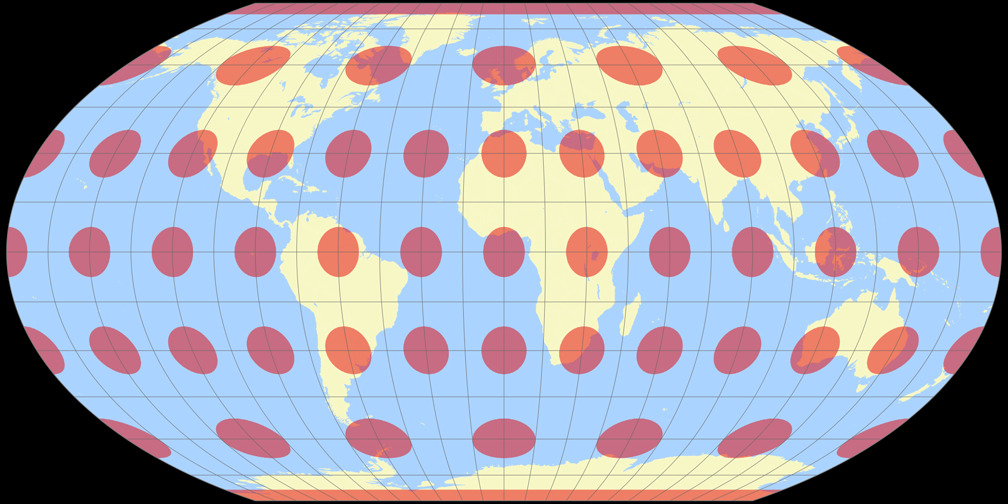 5. Comparison: Physical Map – scaled to same width
Robinson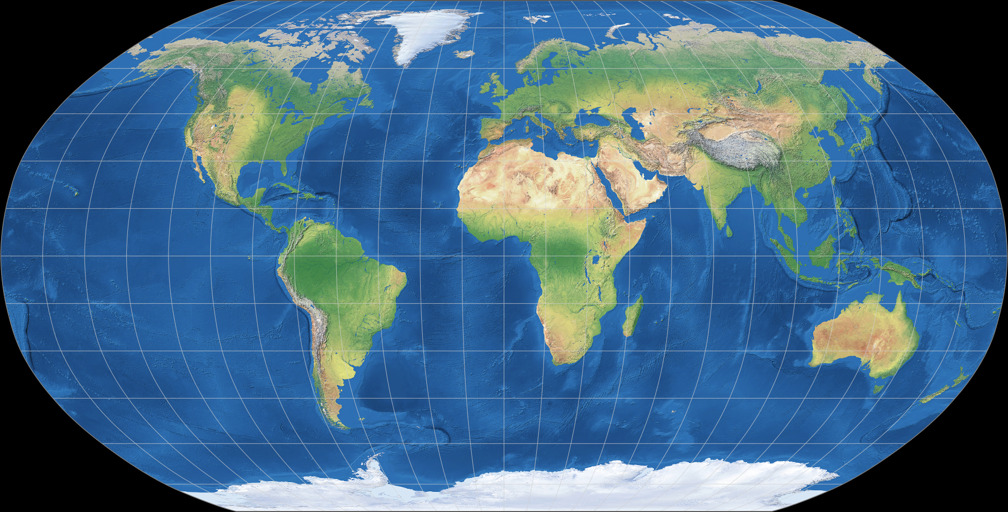 Wagner V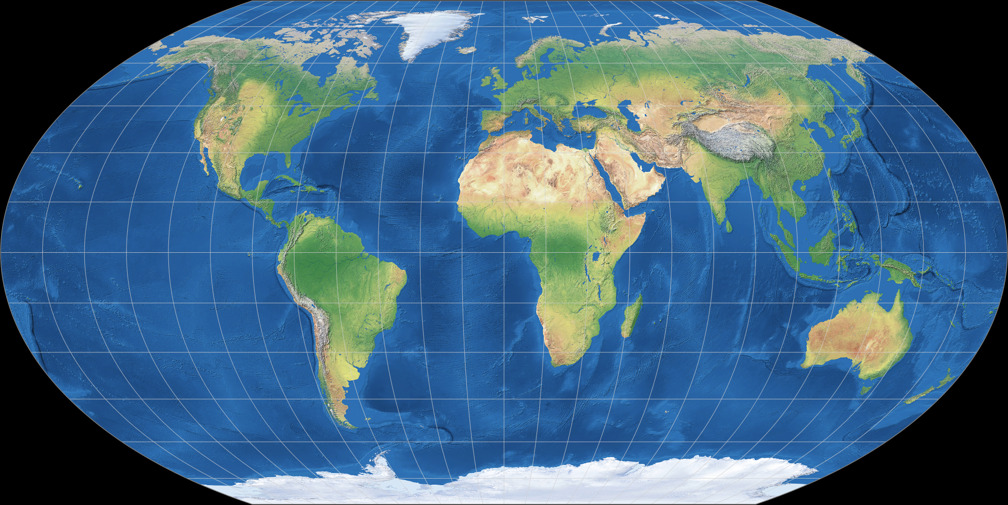 6. Comparison: Political Map – scaled to same width
Robinson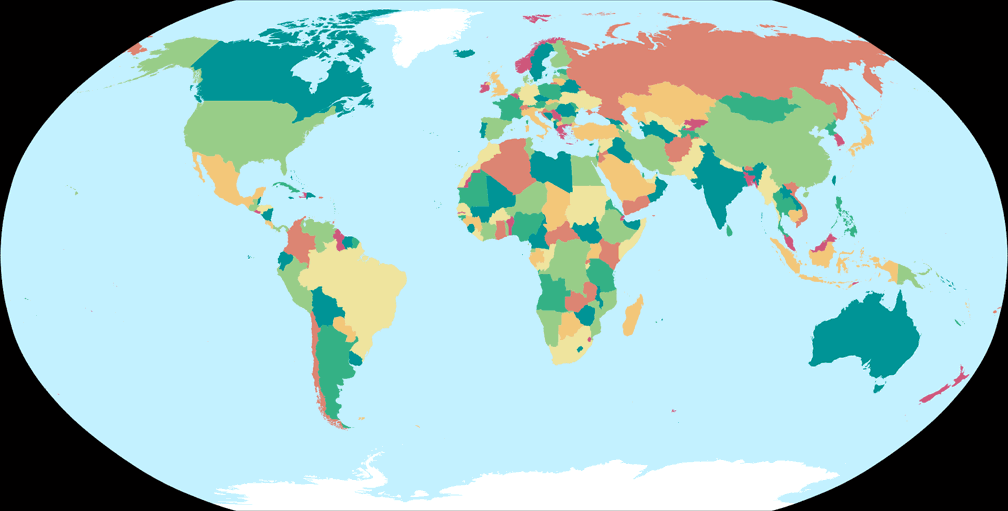 Wagner V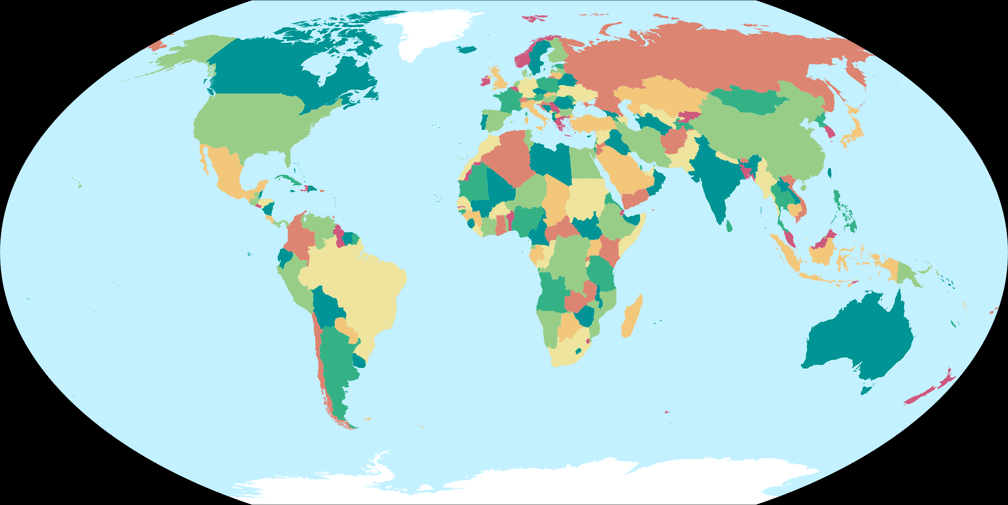 7. Comparison: Silhouette Map – scaled to same width
8. Comparison: Tissot Indicatrix, 30° – scaled to same width
Robinson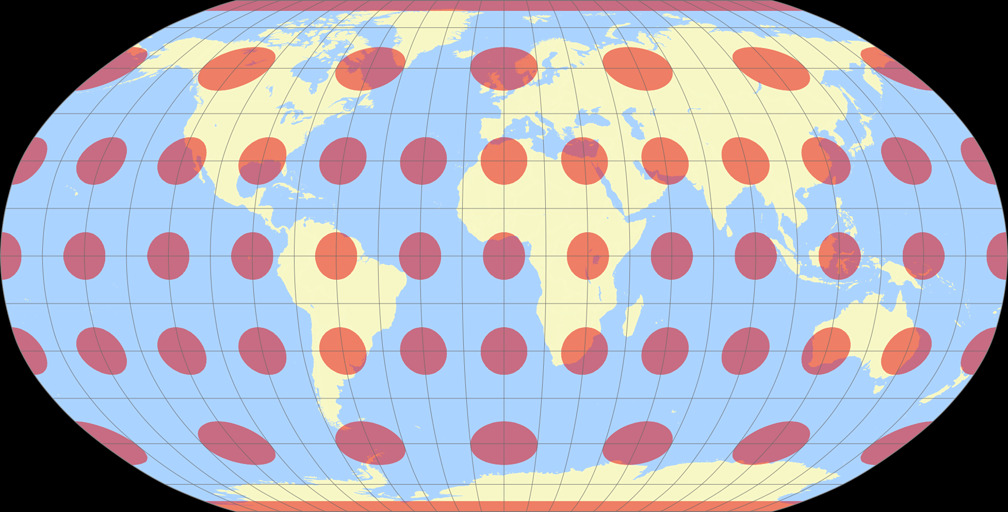 Wagner V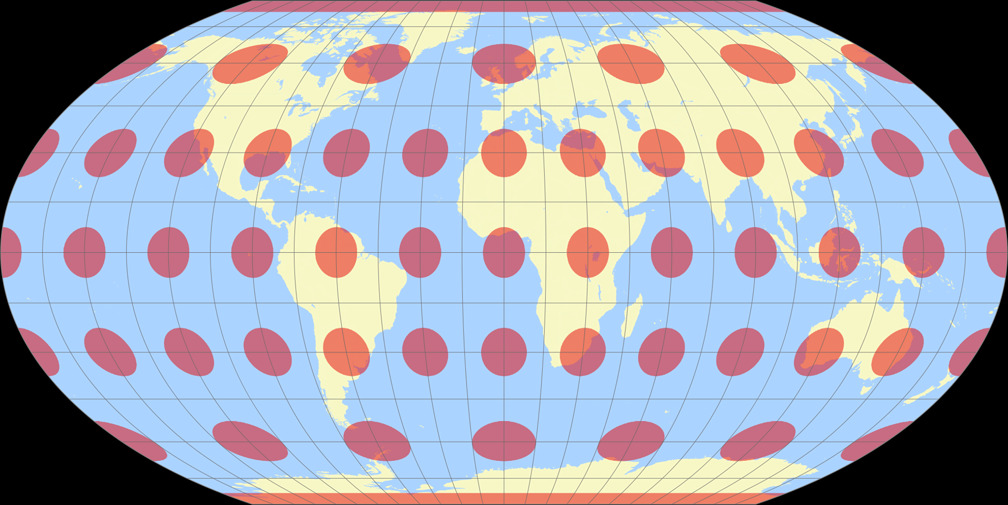 9. Comparison: Tissot Indicatrix, 15° – scaled to fit
Robinson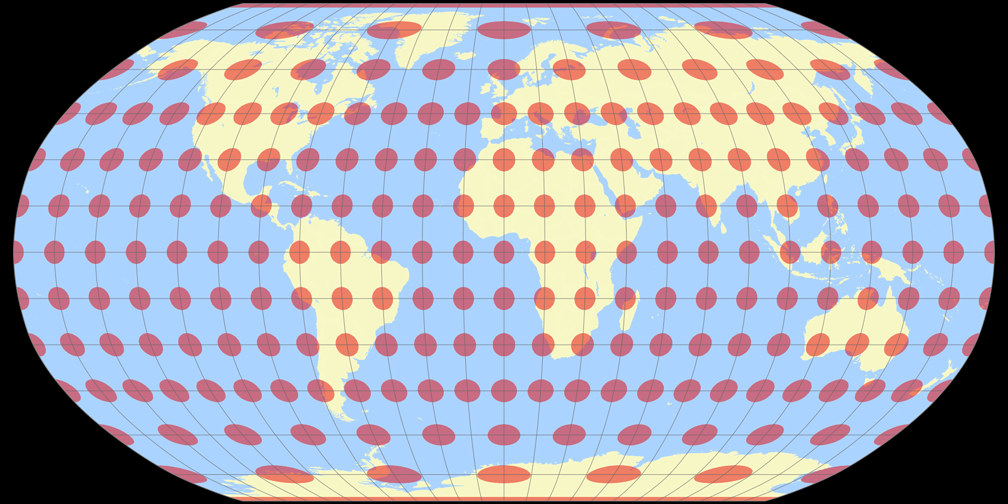 Wagner V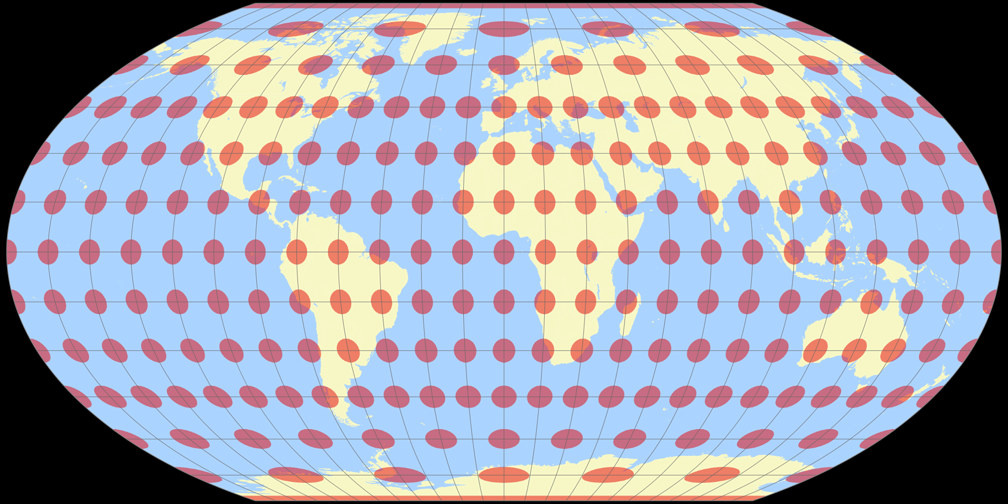 10. Comparison: Tissot Indicatrix, 15° – scaled to same width
Robinson
Wagner V