My Projection Collection:
Compare Projections
Breusing Harmonic vs. Nicolosi Globular
Breusing Harmonic
Nicolosi Globular
Creator
A. E. Young (1920)
Abū Rayḥān al-Bīrūnī (1000 approx.)
Group
Azimuthal
Miscellaneous
Property
Compromise
Compromise
Other Names
—
Remarks
Modification of Breusing Geometric, Arthur Breusing (1892).
Reinvented by Giovanni Battista Nicolosi, ca. 1660.
recommended comparisons
Airy (Hem.)
Azimuthal Equidistant (Hem.)
Nicolosi Globular
Azimuthal Equidistant (Hem.)
Breusing Harmonic
This pairing is among the list of recommended pairings – but why?
These two projections nearly identical, so you might spot the differences in direct comparision only.
Remark: On these two projections, »scaled to fit« and »scaled to same width« will be quite identical!
1. Comparison: Physical Map – scaled to fit
2. Comparison: Political Map – scaled to fit
Breusing Harmonic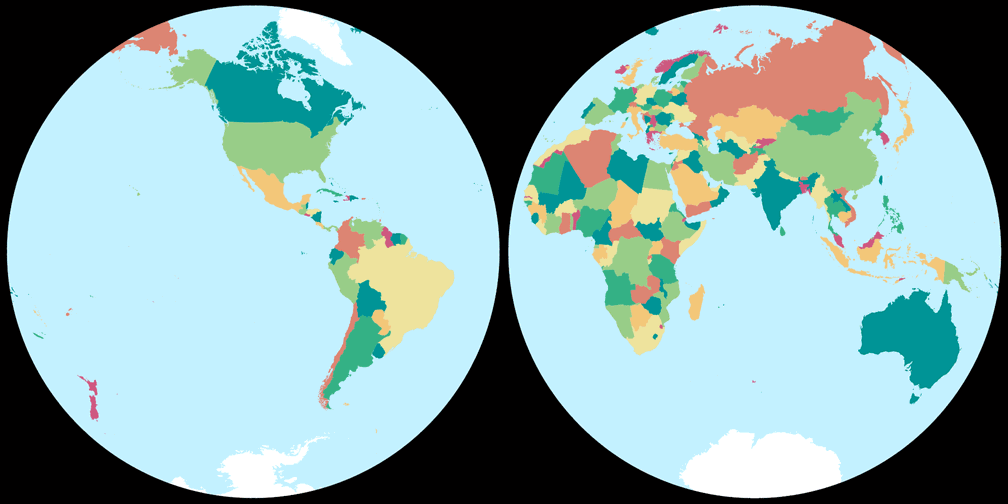 Nicolosi Globular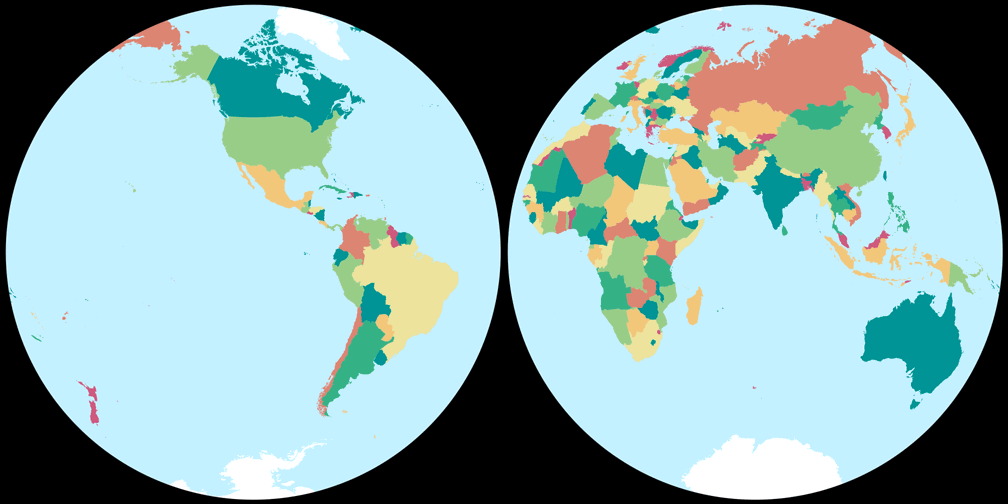 3. Comparison: Silhouette Map – scaled to fit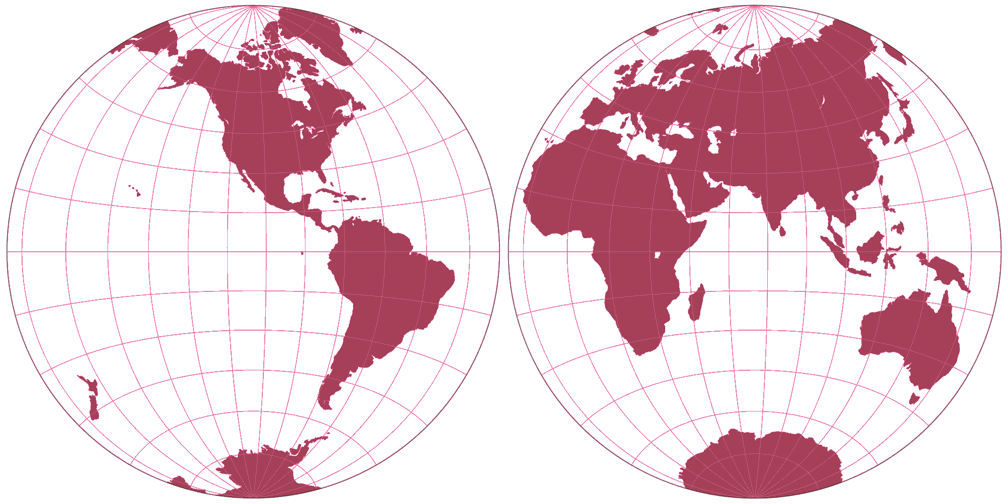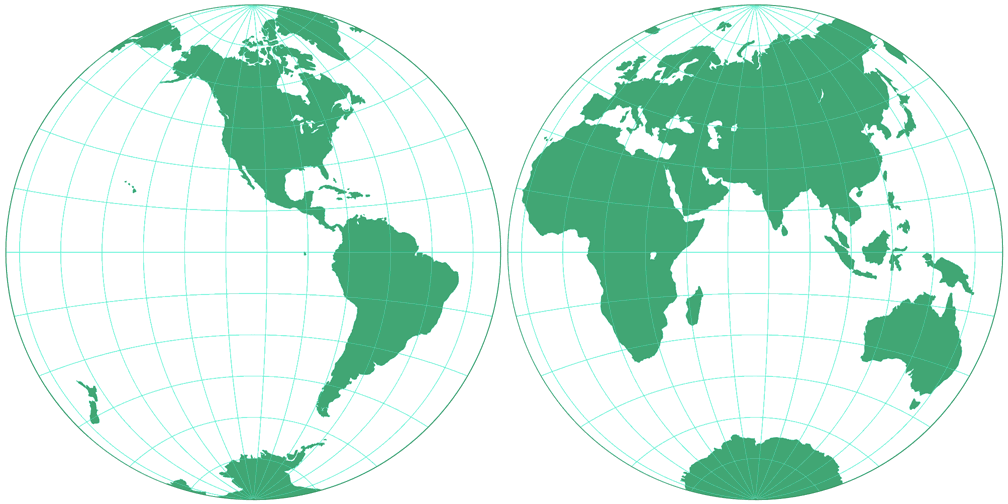 4. Comparison: Tissot Indicatrix, 30° – scaled to fit
Breusing Harmonic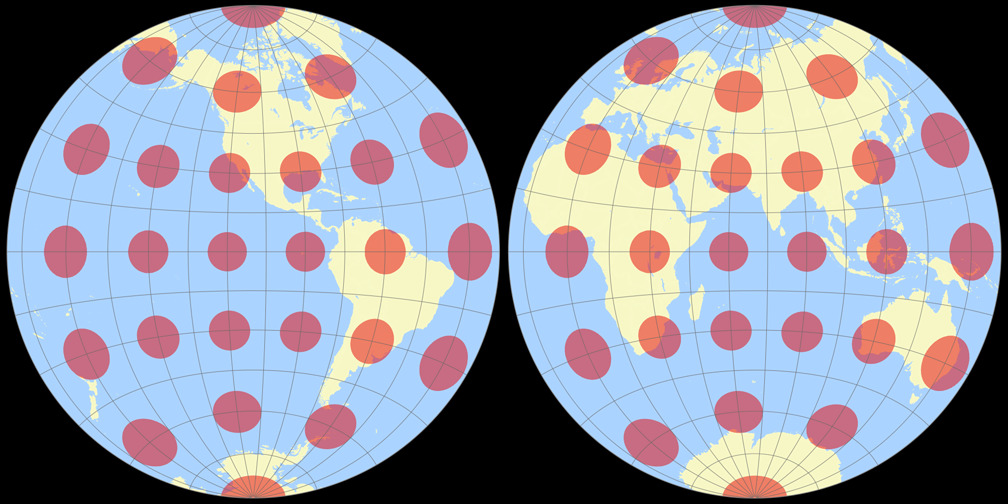 Nicolosi Globular
5. Comparison: Physical Map – scaled to same width
Breusing Harmonic
Nicolosi Globular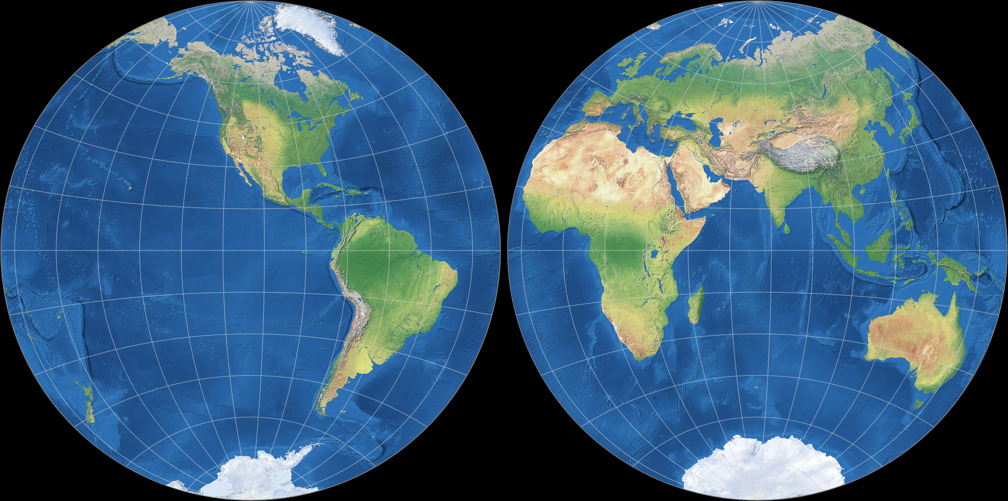 6. Comparison: Political Map – scaled to same width
Breusing Harmonic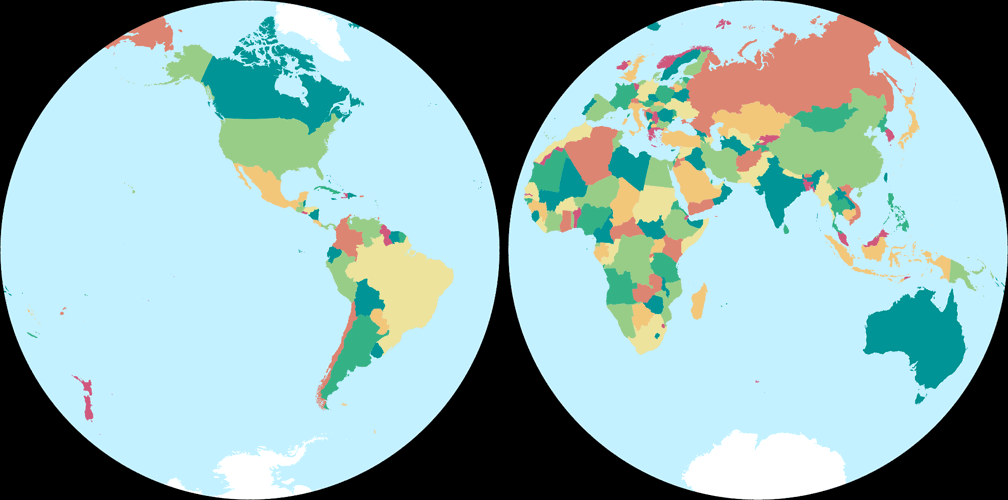 Nicolosi Globular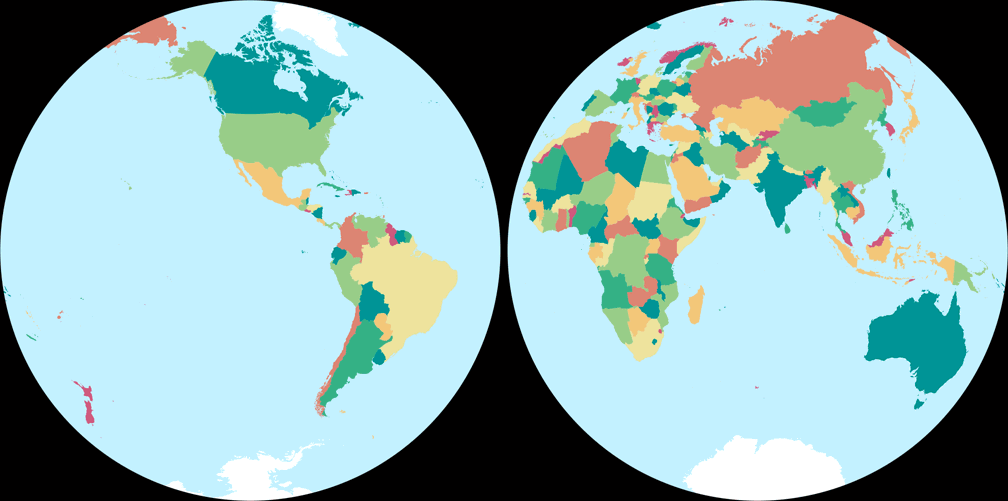 7. Comparison: Silhouette Map – scaled to same width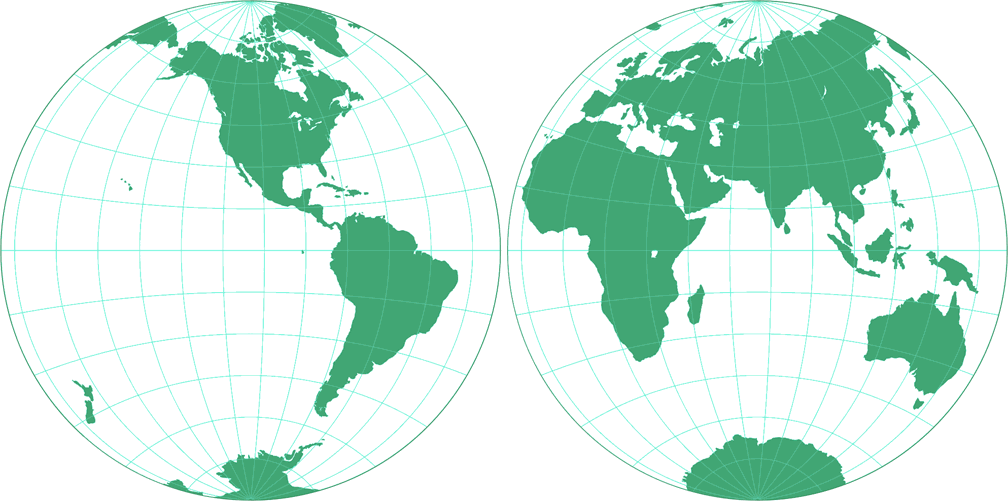 8. Comparison: Tissot Indicatrix, 30° – scaled to same width
Breusing Harmonic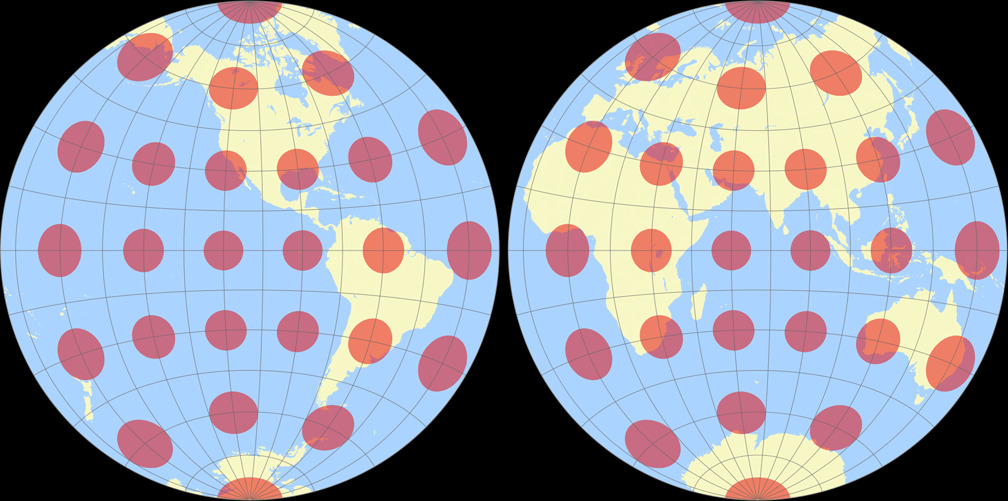 Nicolosi Globular
9. Comparison: Tissot Indicatrix, 15° – scaled to fit
Breusing Harmonic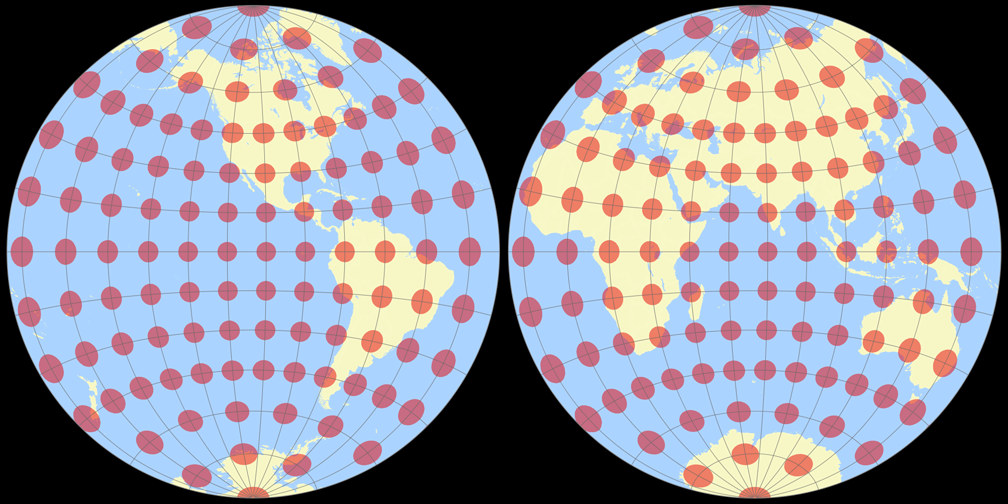 Nicolosi Globular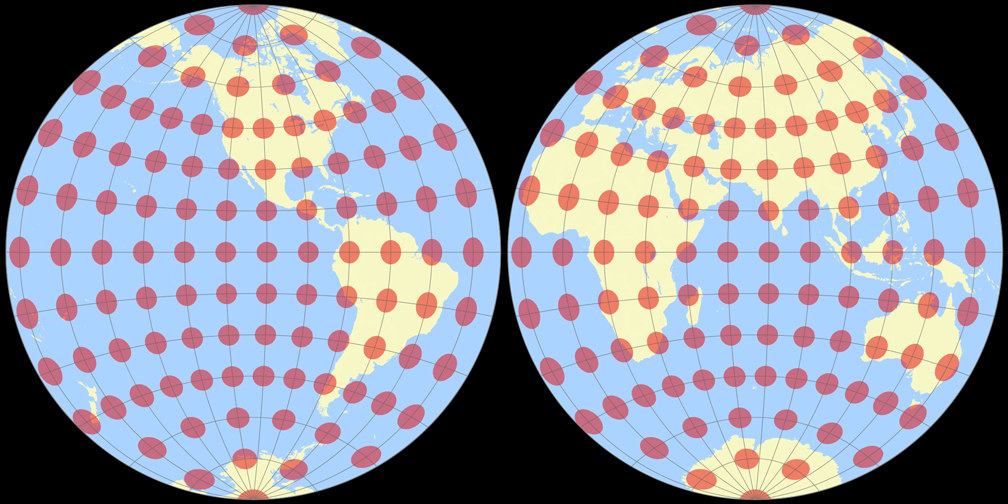 10. Comparison: Tissot Indicatrix, 15° – scaled to same width
Breusing Harmonic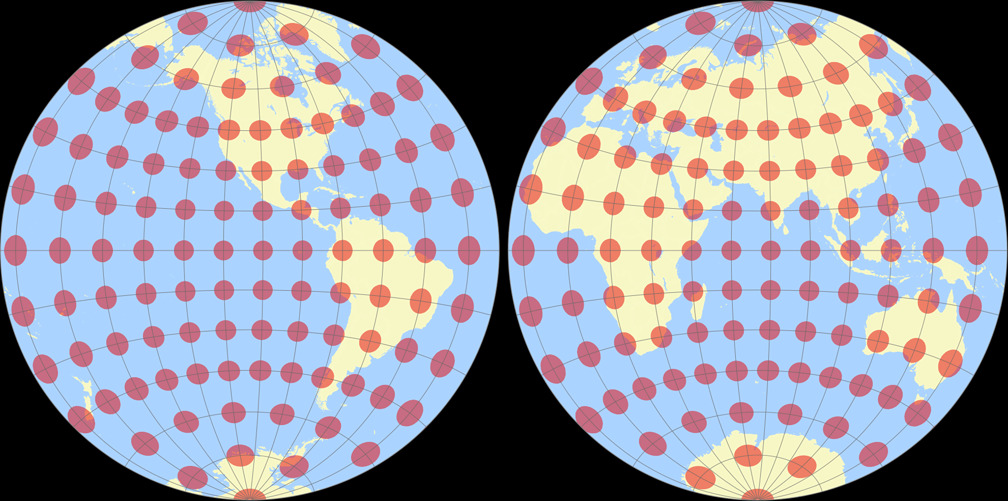 Nicolosi Globular