My Projection Collection:
Compare Projections
Canters W14 vs. Ginzburg V
Canters W14
Ginzburg V
Creator
Frank Canters (1989)
G. A. Ginzburg (1950)
Group
Lenticular
Lenticular
Property
Compromise
Compromise
Other Names

Canters projection
Canters Polyconic 1989 f9
Low-error polyconic projection with twofold symmetry, equally spaced parallels and a correct ratio of the axes

TsNIIGAiK Modified Polyconic, 1950

Remarks
Please regard Naming Canters' Projections. Also see my blogpost about the Canters projections, part 1 (W01 - W14) and part 2 (W15 - W34).
—
recommended comparisons
Ginzburg V
Wagner-Böhm I
Canters W14
This pairing is among the list of recommended pairings – but why?
Not really similar, but both are polyconic projections with low distortions, so it's worth the effort to compare them.
1. Comparison: Physical Map – scaled to fit
2. Comparison: Political Map – scaled to fit
Canters W14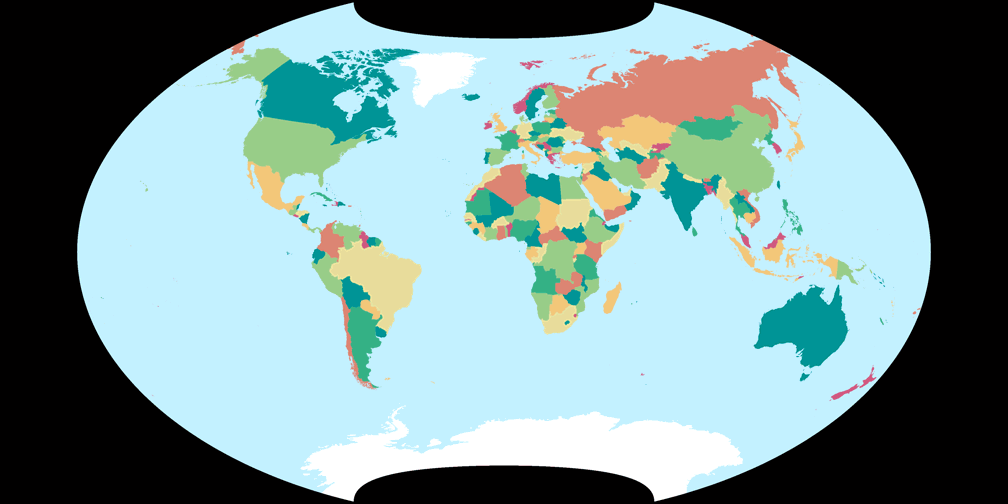 Ginzburg V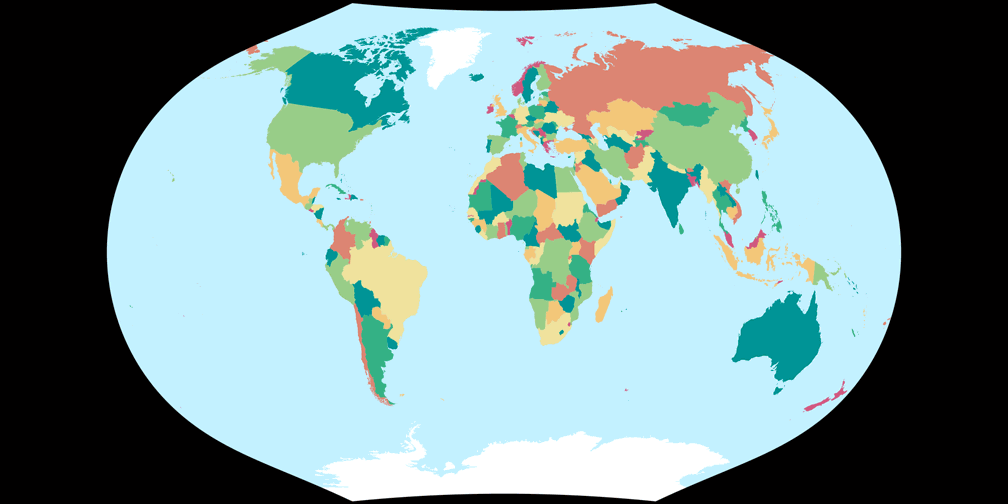 3. Comparison: Silhouette Map – scaled to fit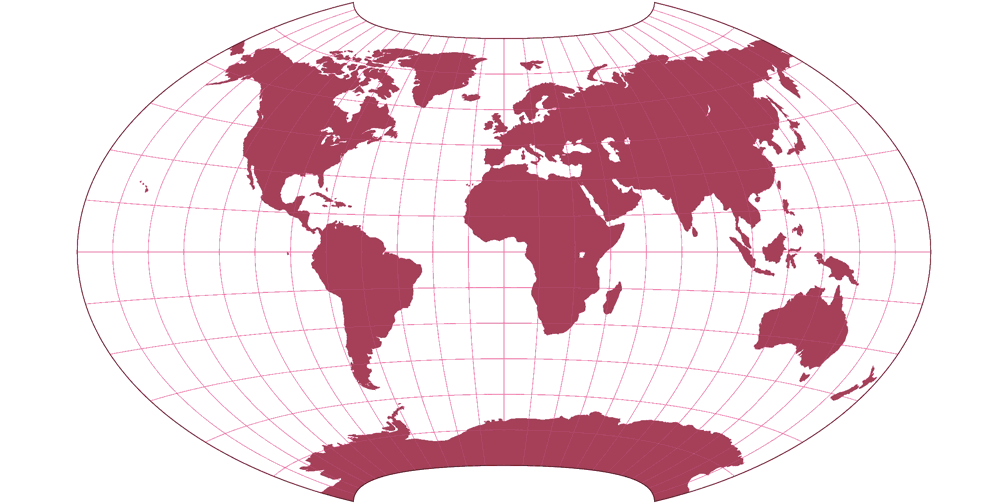 4. Comparison: Tissot Indicatrix, 30° – scaled to fit
Canters W14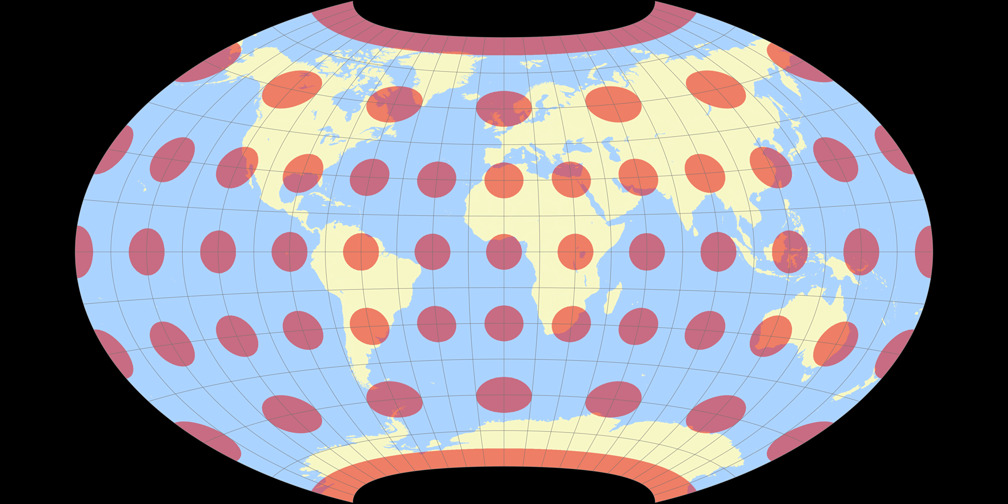 Ginzburg V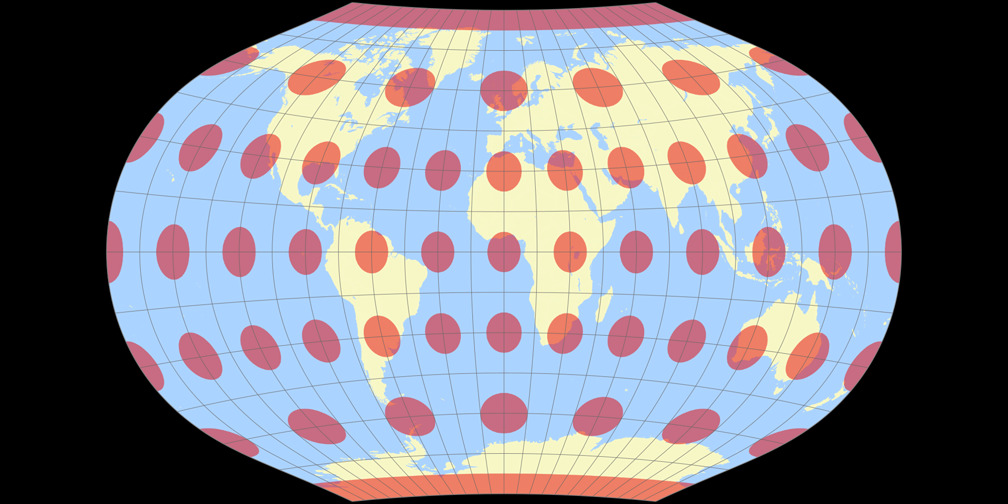 5. Comparison: Physical Map – scaled to same width
Canters W14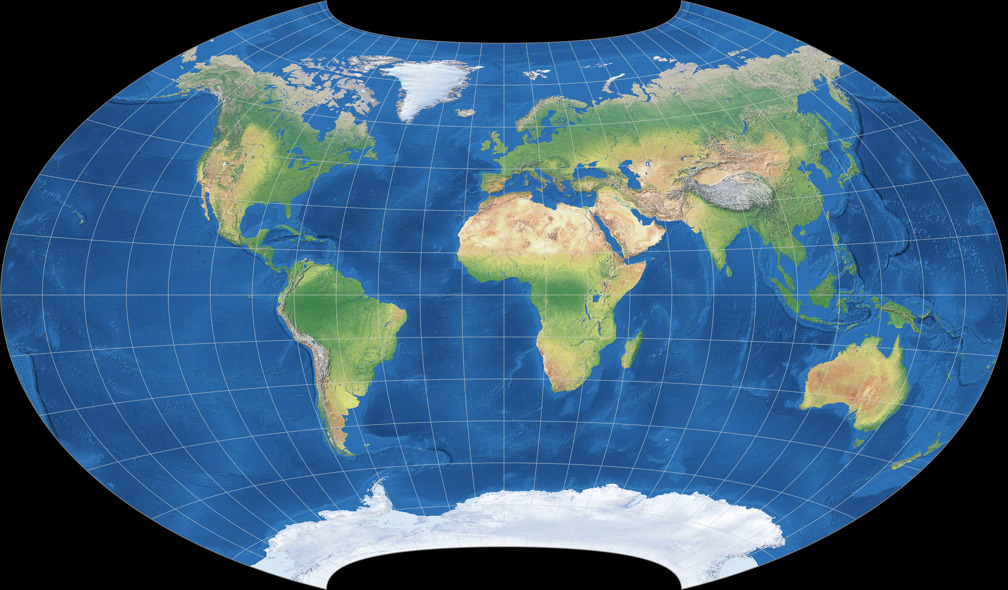 Ginzburg V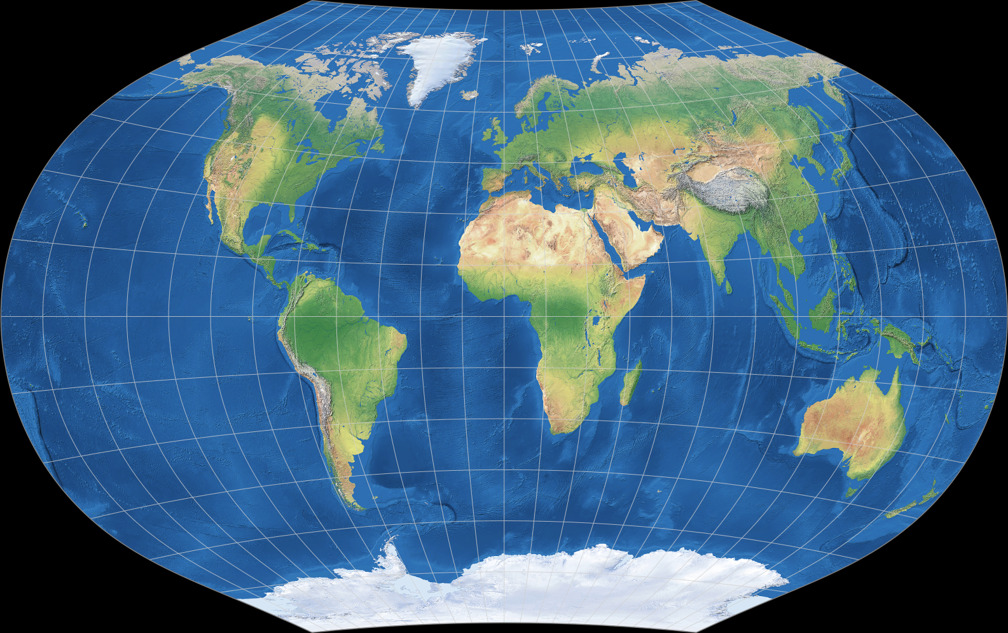 6. Comparison: Political Map – scaled to same width
Canters W14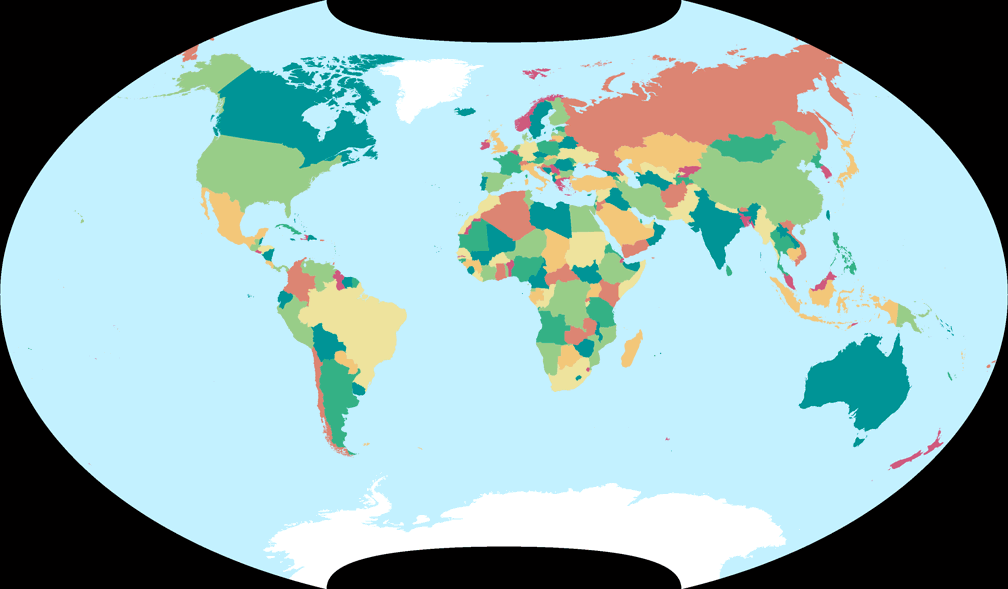 Ginzburg V
7. Comparison: Silhouette Map – scaled to same width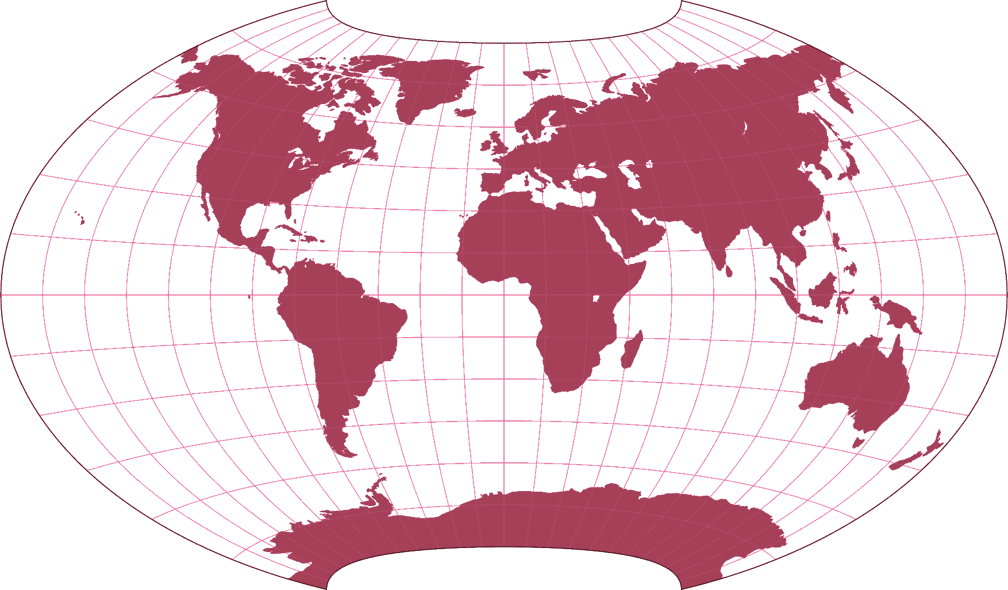 8. Comparison: Tissot Indicatrix, 30° – scaled to same width
Canters W14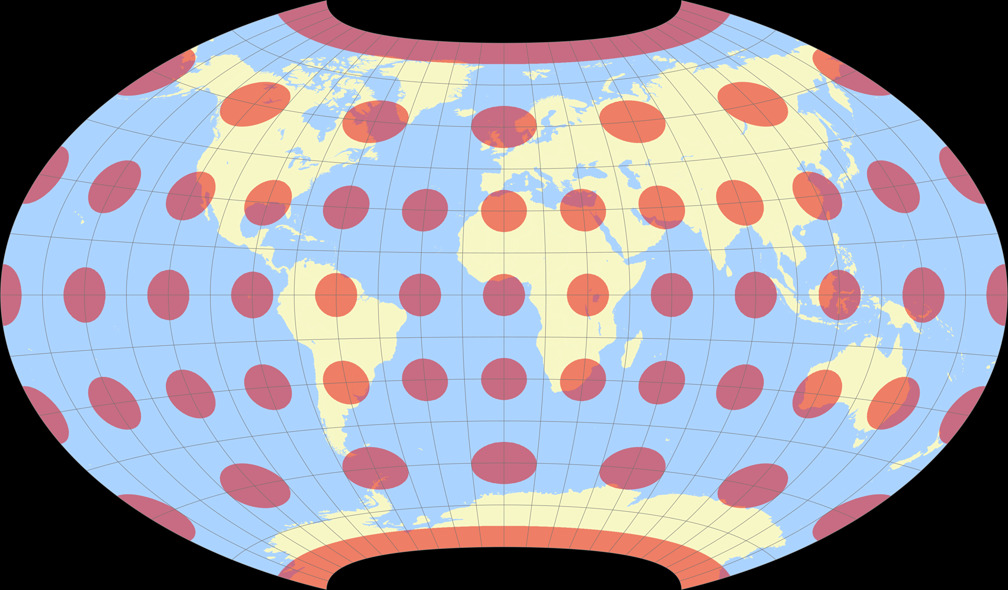 Ginzburg V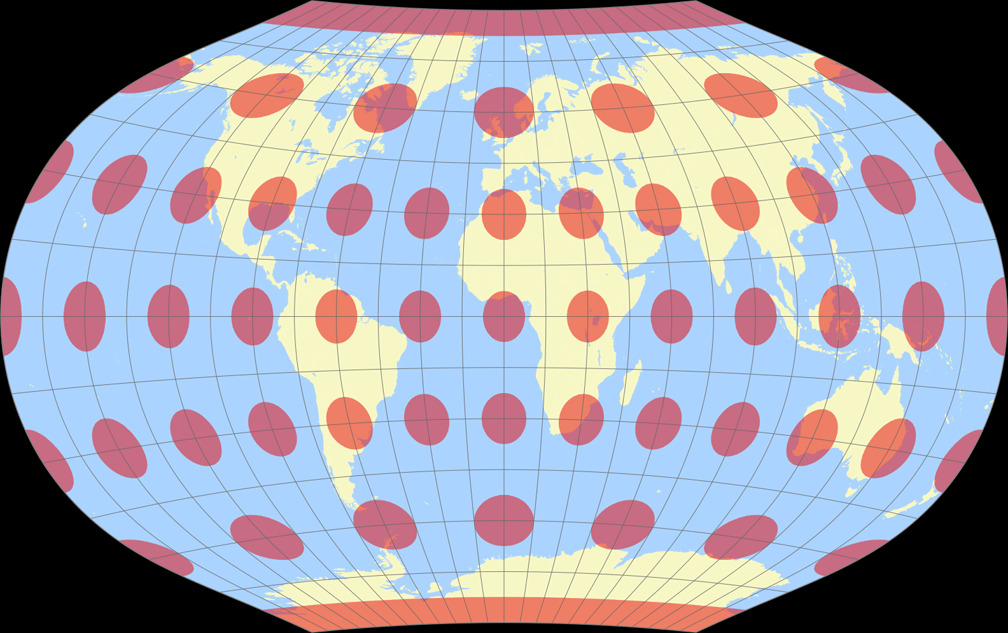 9. Comparison: Tissot Indicatrix, 15° – scaled to fit
Canters W14
Ginzburg V
10. Comparison: Tissot Indicatrix, 15° – scaled to same width
Canters W14
Ginzburg V