My Projection Collection:
Compare Projections
BSAM Cylindrical vs. Urmayev II Cylindrical
BSAM Cylindrical
Urmayev II Cylindrical
Creator
V.A. Kamenetskiy (1937)
N.A. Urmayev (1947)
Group
Cylindric
Cylindric
Property
Compromise
Compromise
Other Names

Bol'shoy sovetskiy atlas mira
Kamenetskiy 2

—
Remarks
—
—
recommended comparisons
Gall Stereographic
Tobler Cylindrical 1
Urmayev II Cylindrical
BSAM Cylindrical
Tobler Cylindrical 1
This pairing is among the list of recommended pairings – but why?
These two projections nearly identical, so you might spot the differences in direct comparision only.
1. Comparison: Physical Map – scaled to fit
2. Comparison: Political Map – scaled to fit
BSAM Cylindrical
Urmayev II Cylindrical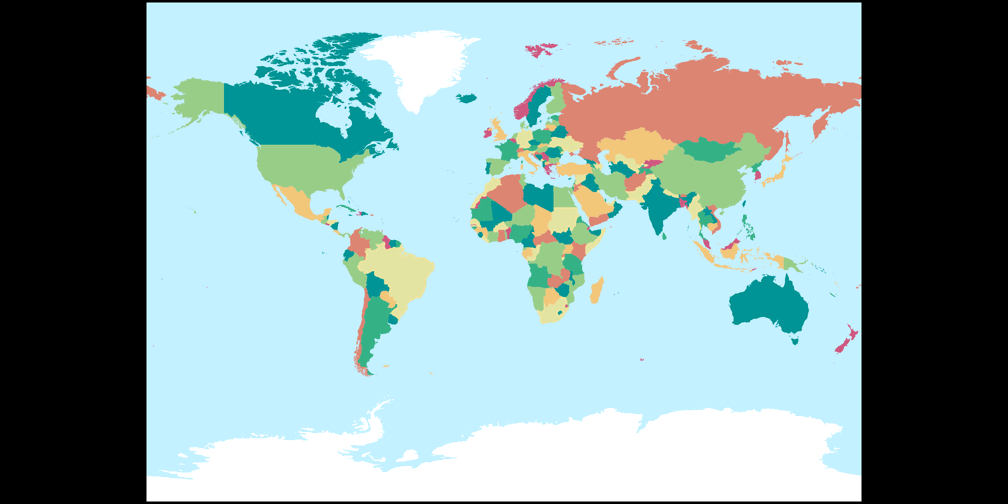 3. Comparison: Silhouette Map – scaled to fit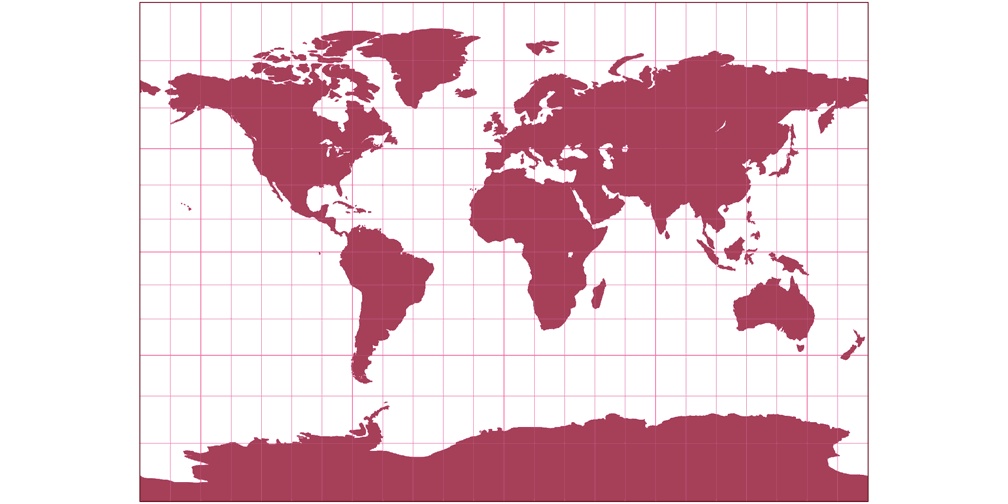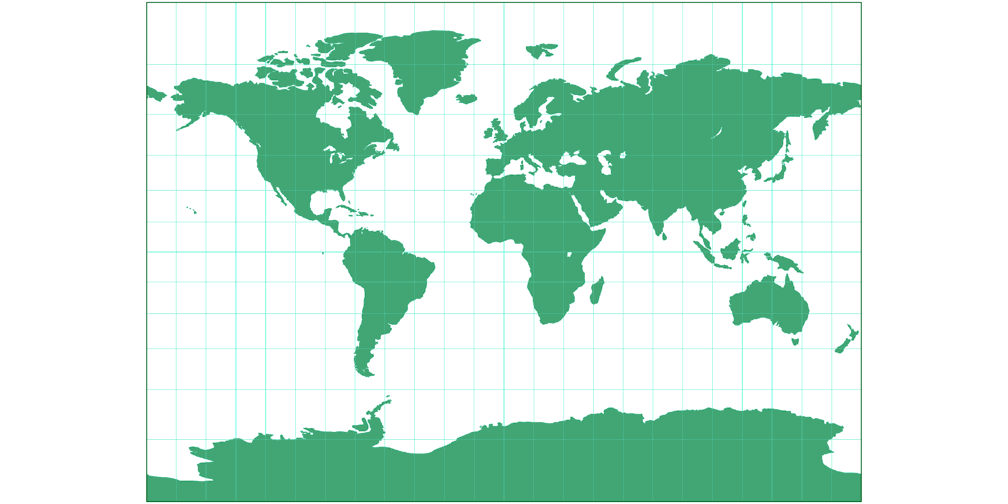 4. Comparison: Tissot Indicatrix, 30° – scaled to fit
BSAM Cylindrical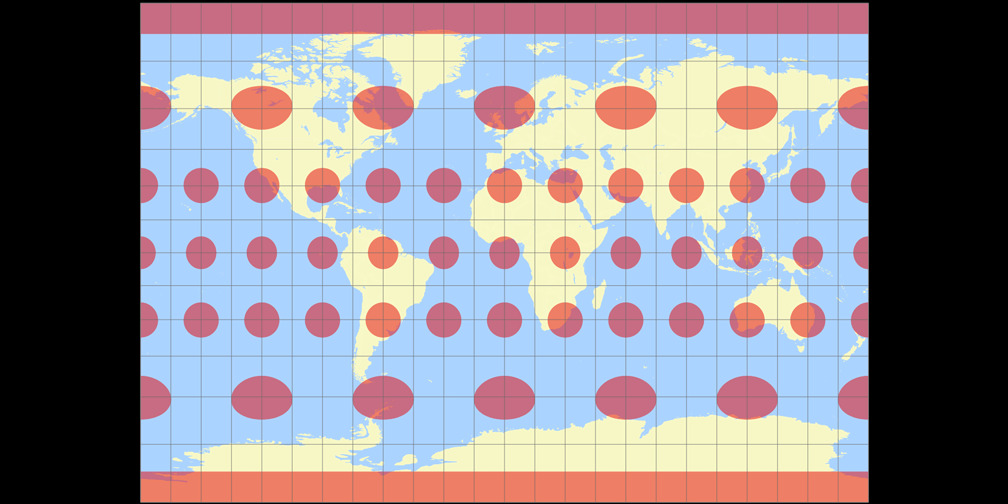 Urmayev II Cylindrical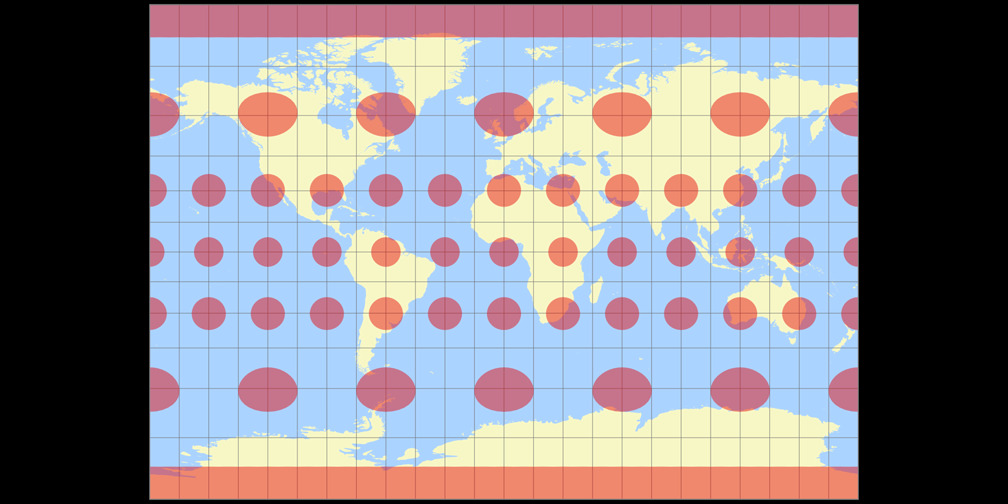 5. Comparison: Physical Map – scaled to same width
BSAM Cylindrical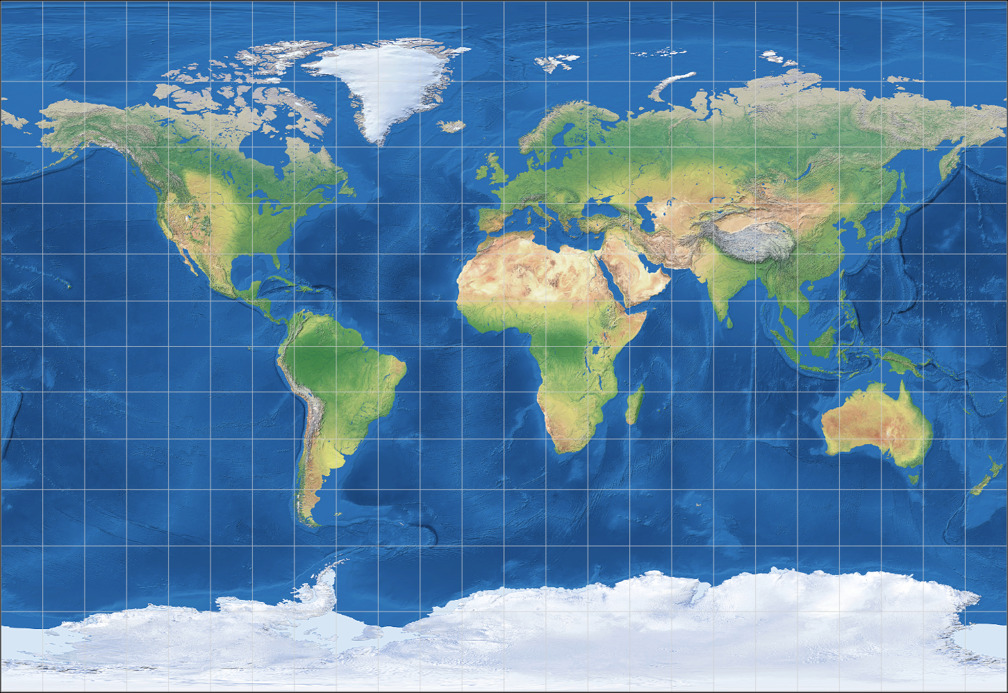 Urmayev II Cylindrical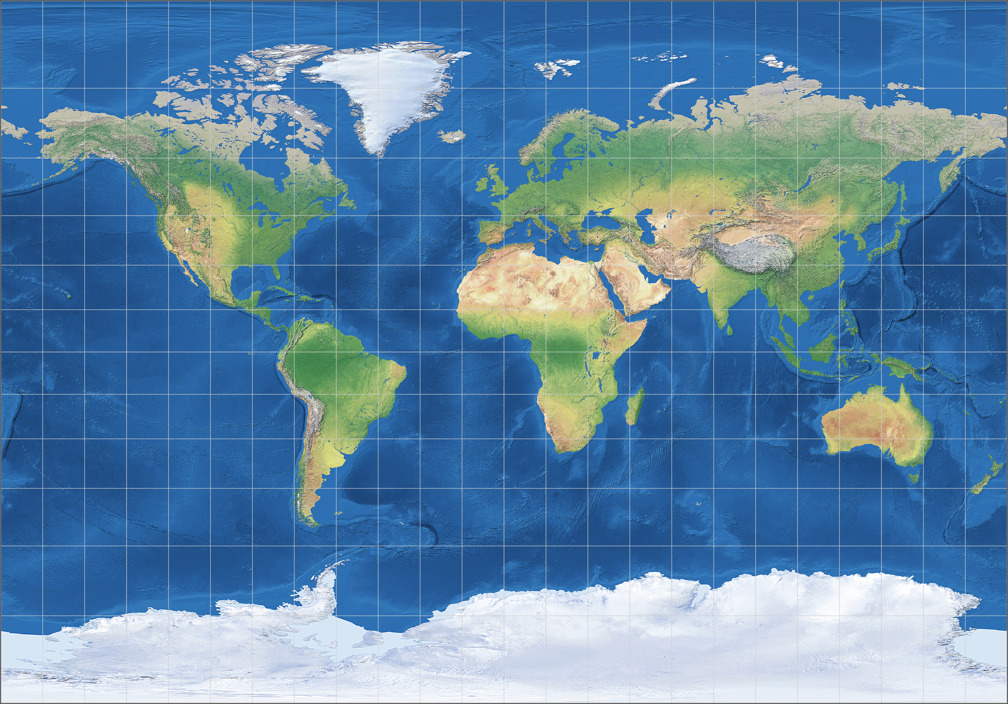 6. Comparison: Political Map – scaled to same width
BSAM Cylindrical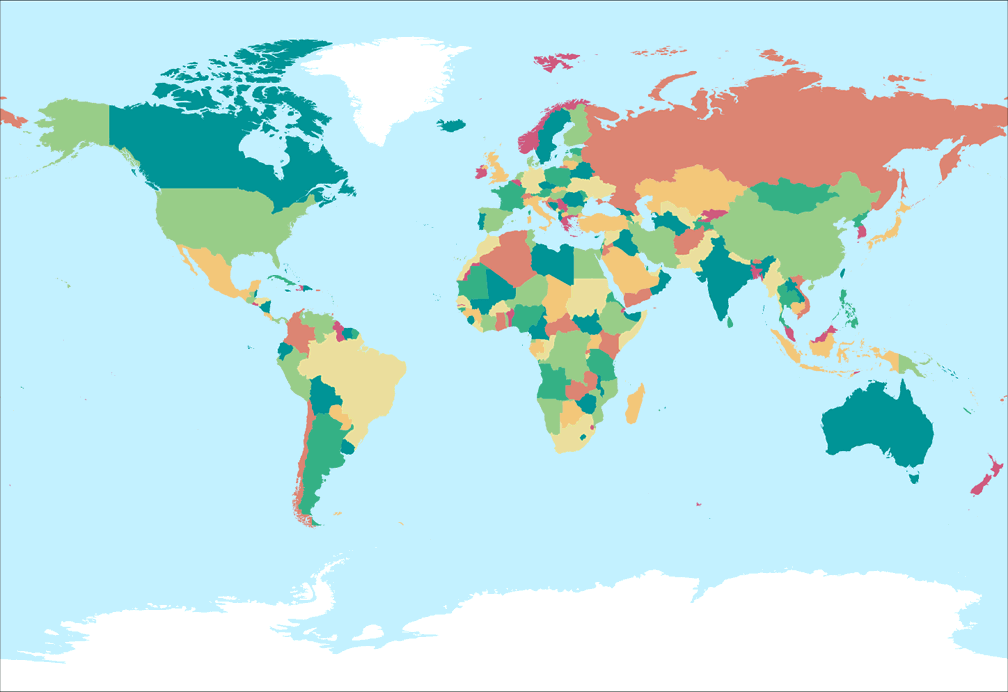 Urmayev II Cylindrical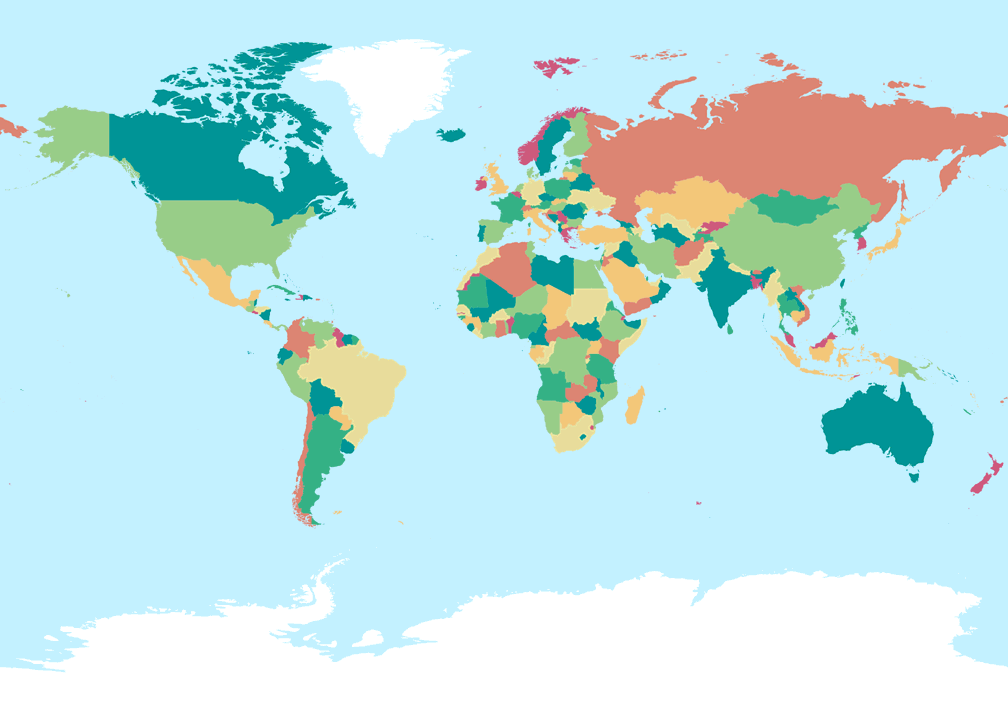 7. Comparison: Silhouette Map – scaled to same width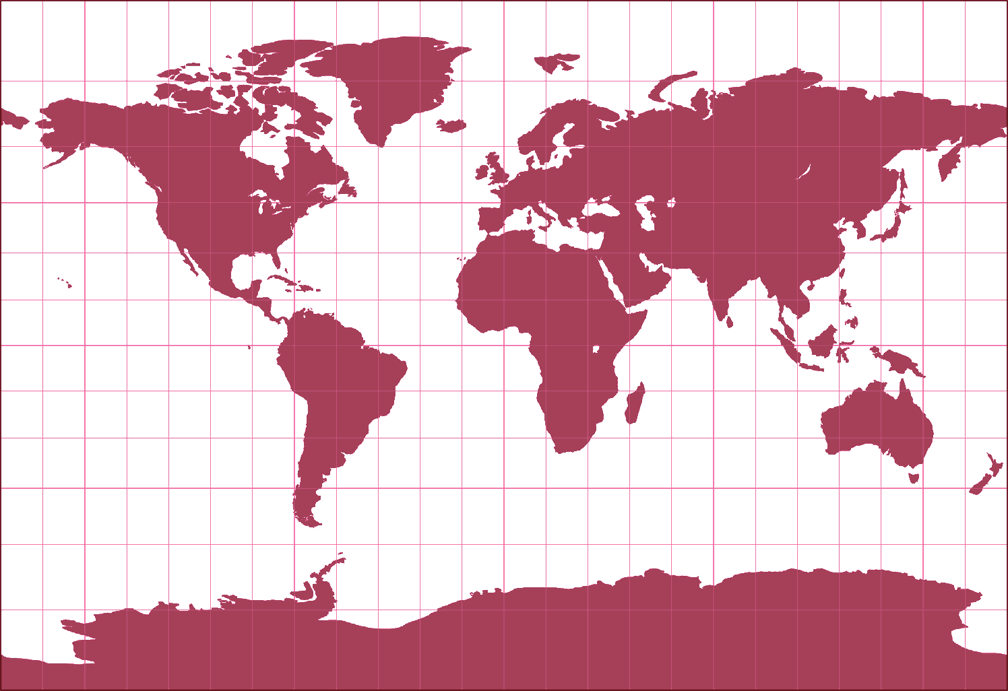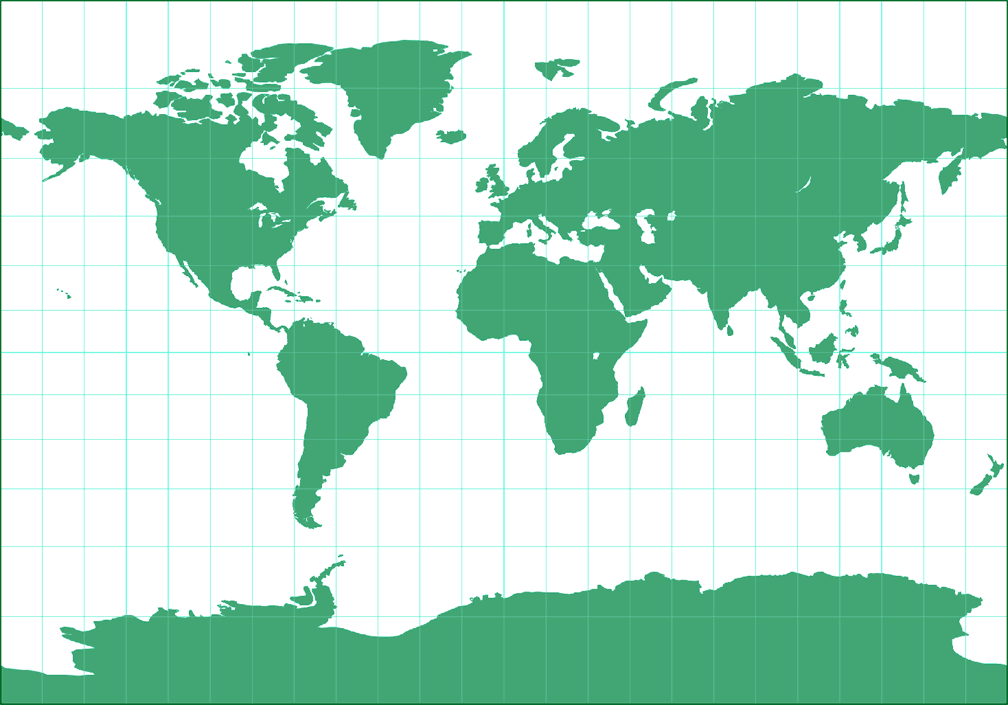 8. Comparison: Tissot Indicatrix, 30° – scaled to same width
BSAM Cylindrical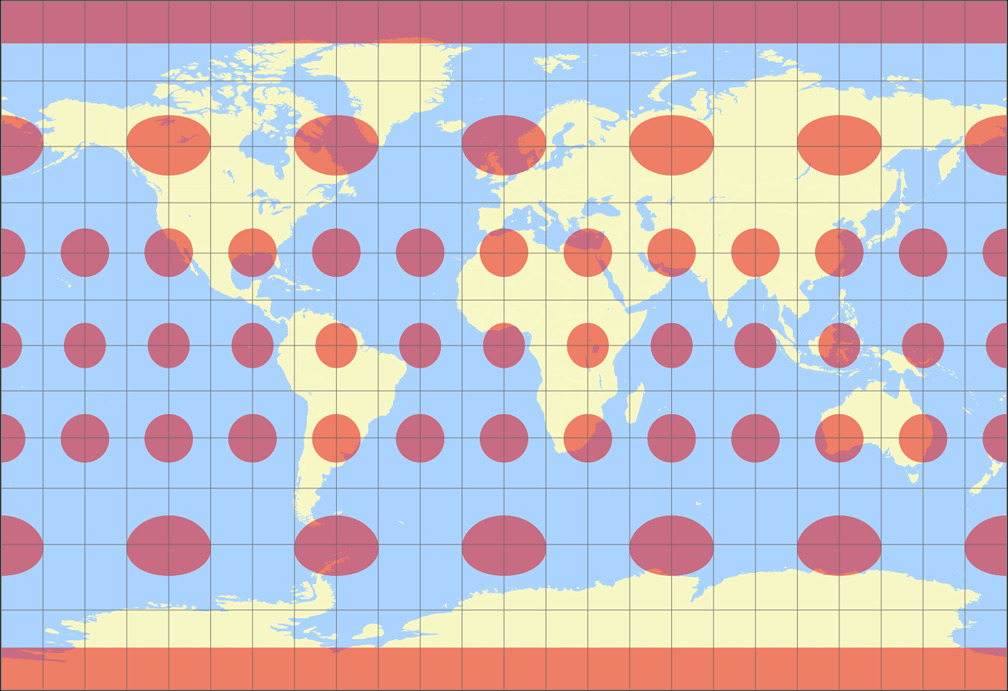 Urmayev II Cylindrical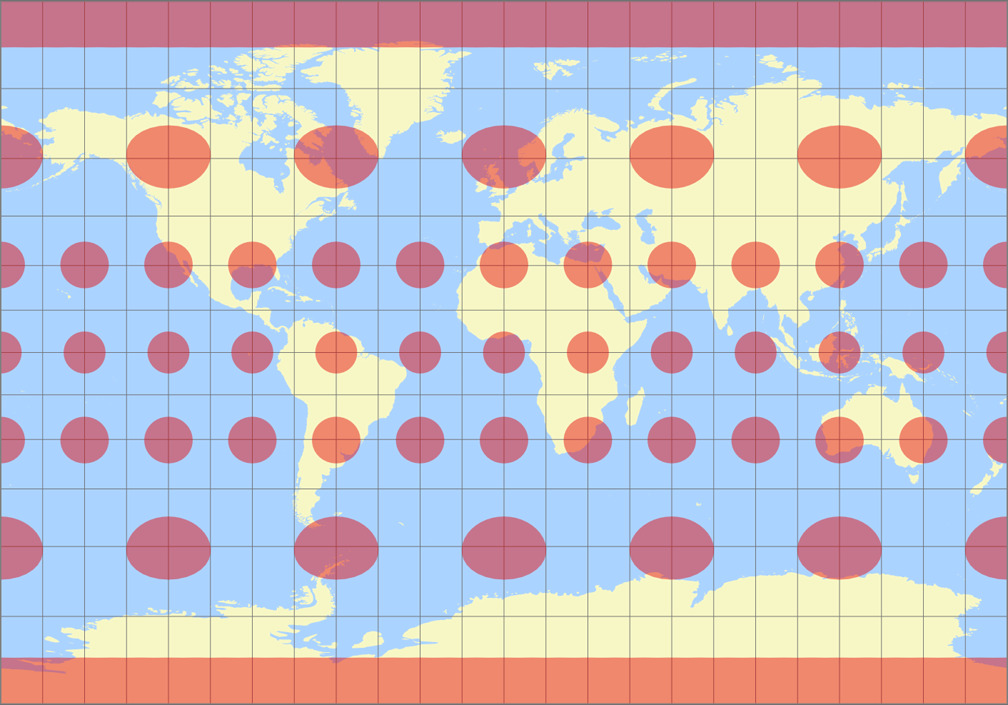 9. Comparison: Tissot Indicatrix, 15° – scaled to fit
BSAM Cylindrical
Urmayev II Cylindrical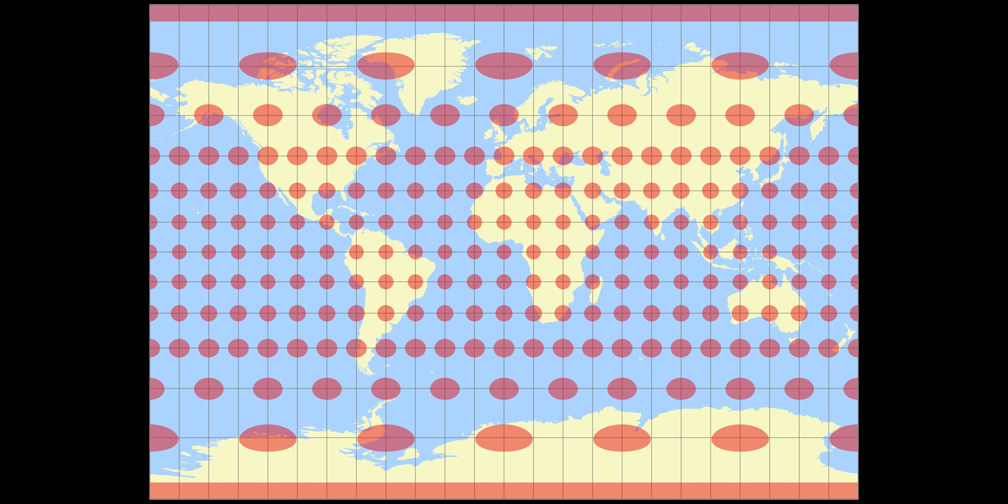 10. Comparison: Tissot Indicatrix, 15° – scaled to same width
BSAM Cylindrical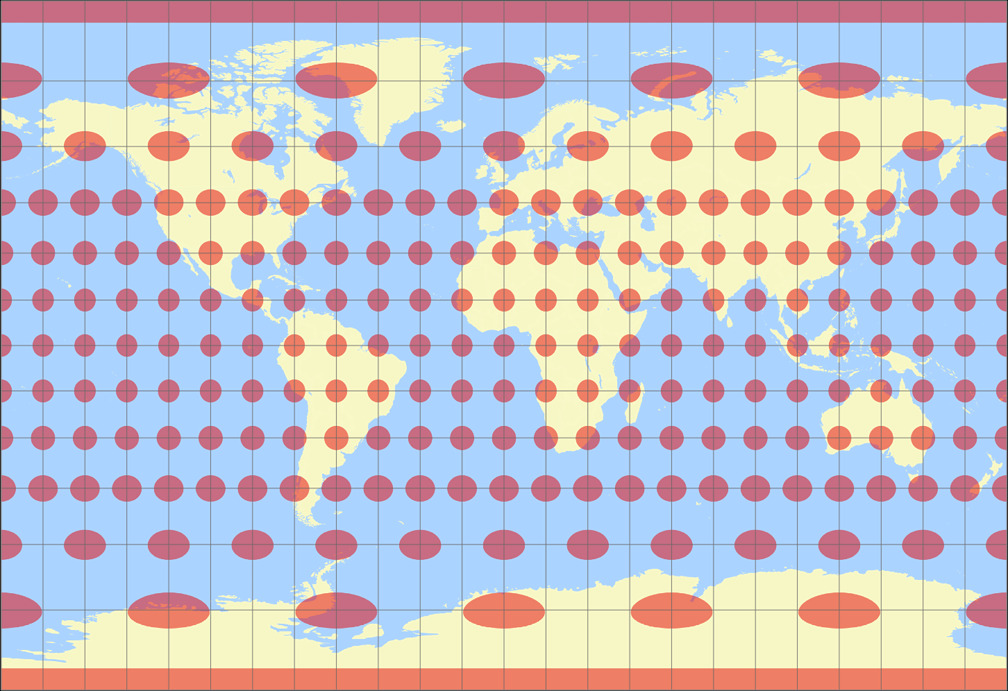 Urmayev II Cylindrical