Compare Projections
Kavraisky V vs. Mollweide
Or:
→ Selection by thumbnail
→ Select from list

Projections markes with asterisks [*] lack silhouette and Tissot maps.
Marked with hash [#]: Additional image of projection (useful for certain comparisions).
Kavraisky V
Mollweide
Creator
Vladimir V. Kavrayskiy (1933)
Karl Brandan Mollweide (1805)
Group
Pseudocylindric
Pseudocylindric
Property
Equal-area
Equal-area
Other Names

The projection is often listed using a different transcription of the author's name, e.g. Kavrayskiy or Kawraiski.

Babinet projection
Homolographic projection

Remarks
—
—
recommended comparisons

Mollweide
Sinucyli [1]
Kavraisky V
Natural Earth II
This pairing is among the list of recommended pairings – but why?
Differences are quite obvious near the poles. Nonetheless, I thought that these two might be interesting to compare.
Remark: On these two projections, »scaled to fit« and »scaled to same width« will be quite identical!
1. Comparison: Physical Map – scaled to fit
2. Comparison: Silhouette Map – scaled to fit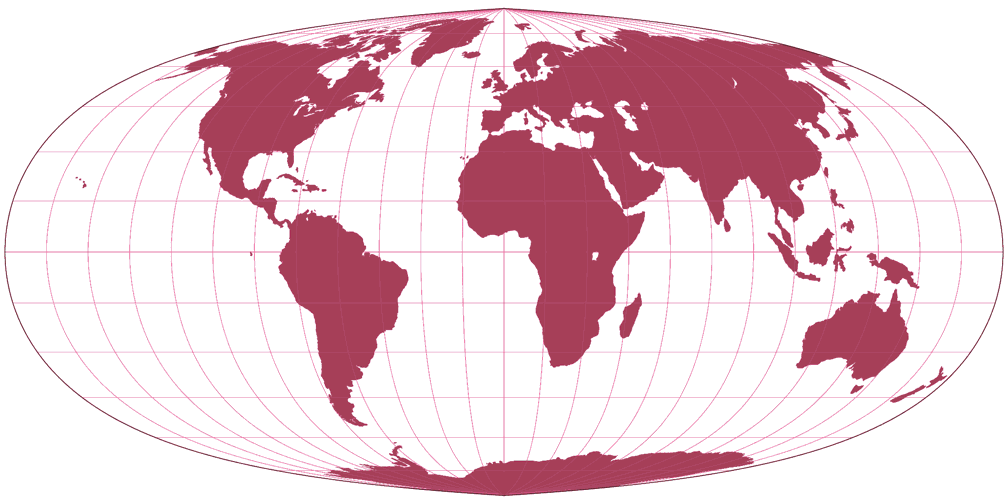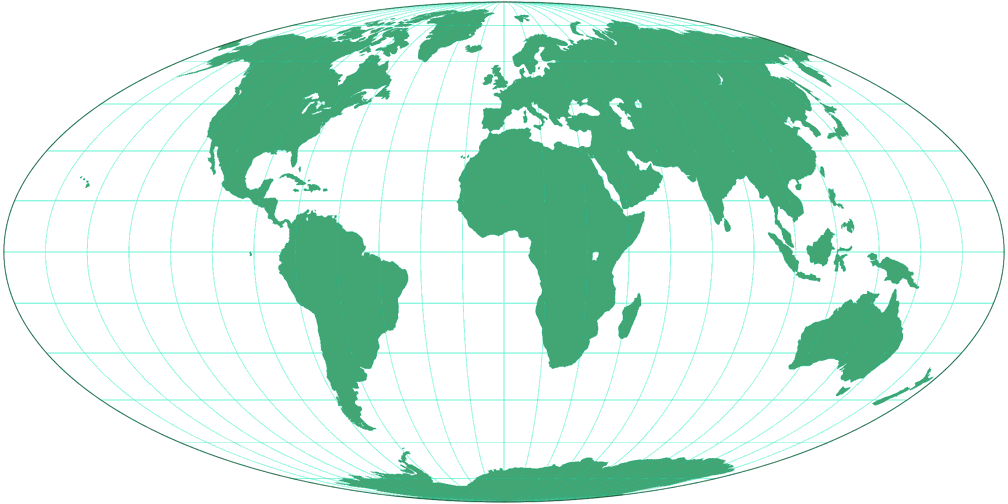 3. Comparison: Tissot Indicatrix, 30° – scaled to fit
Kavraisky V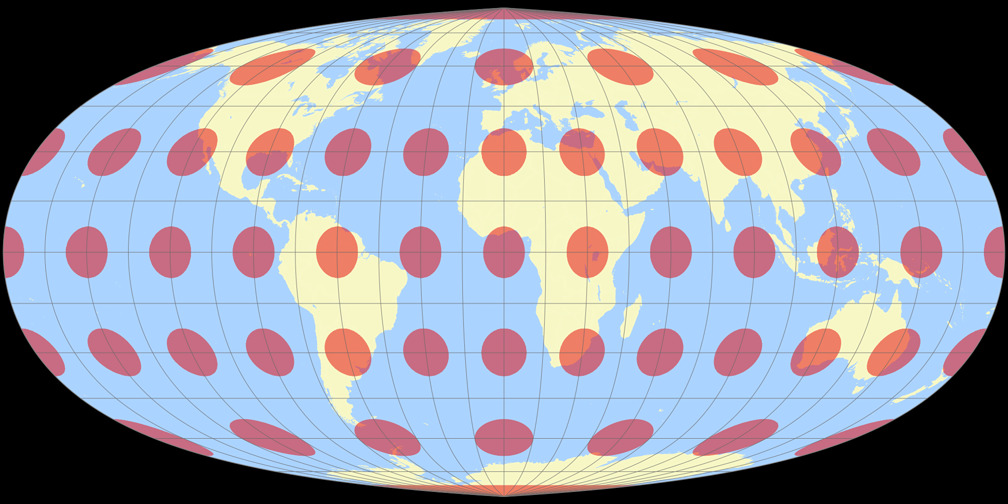 Mollweide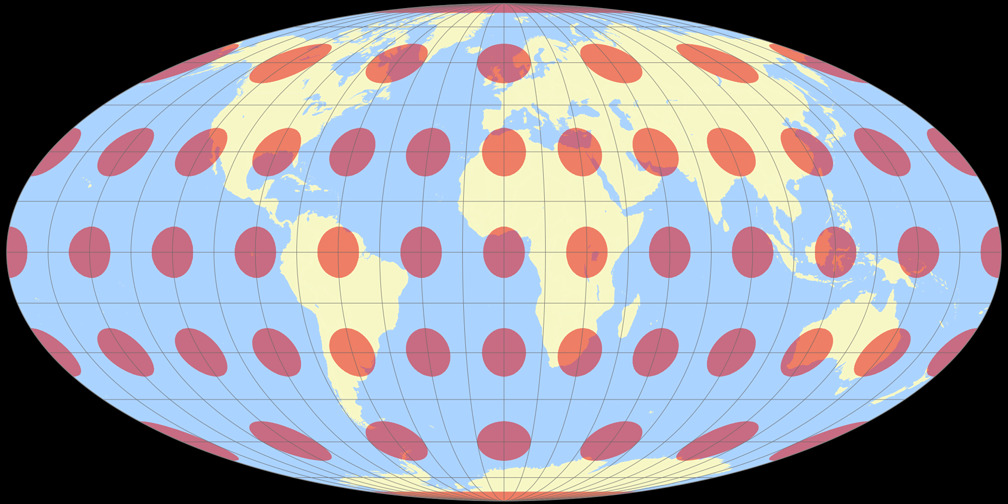 4. Comparison: Physical Map – scaled to same width
Kavraisky V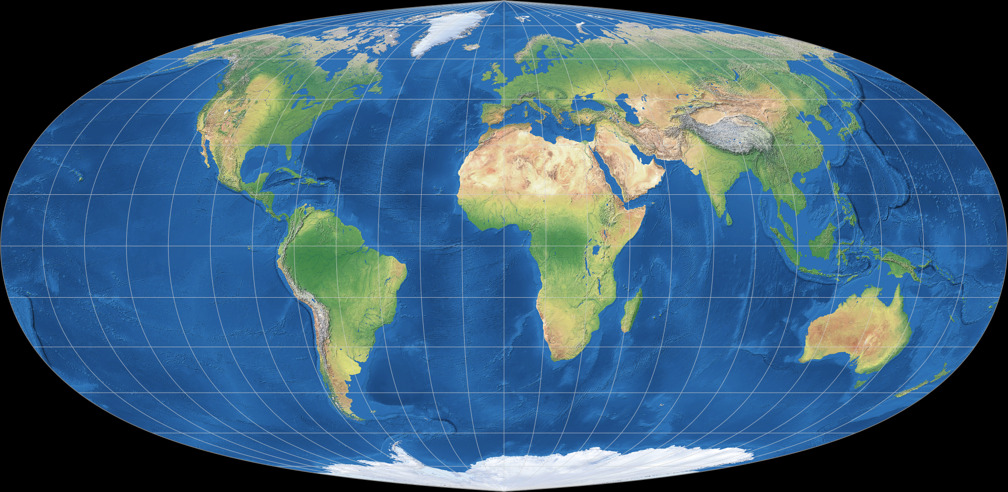 Mollweide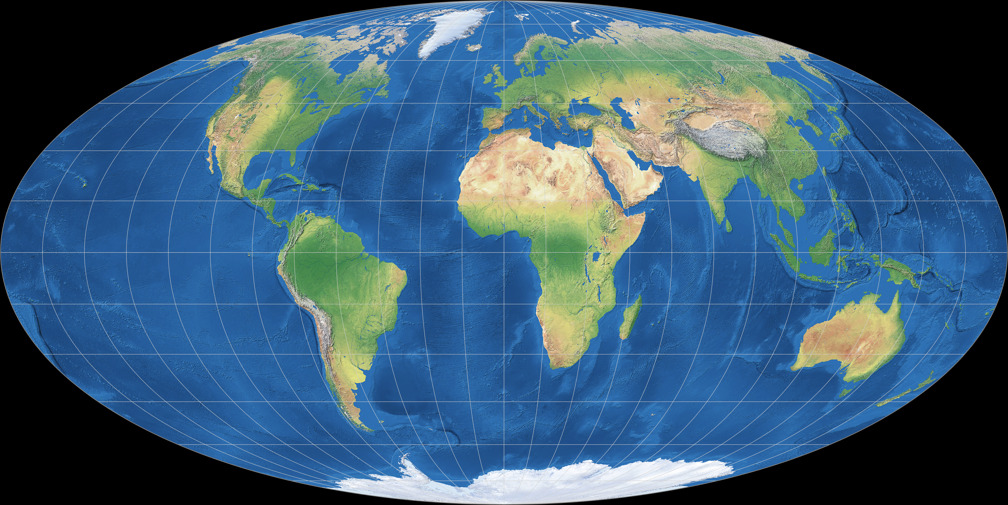 5. Comparison: Silhouette Map – scaled to same width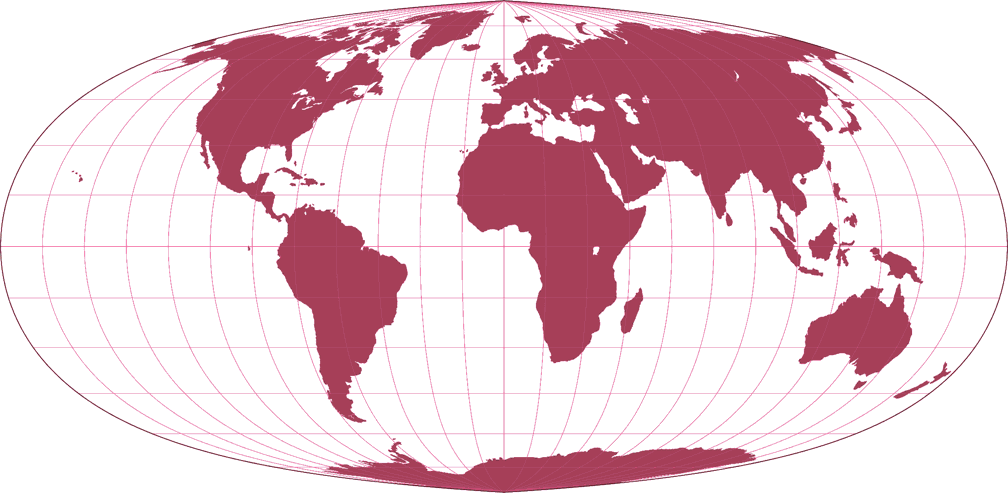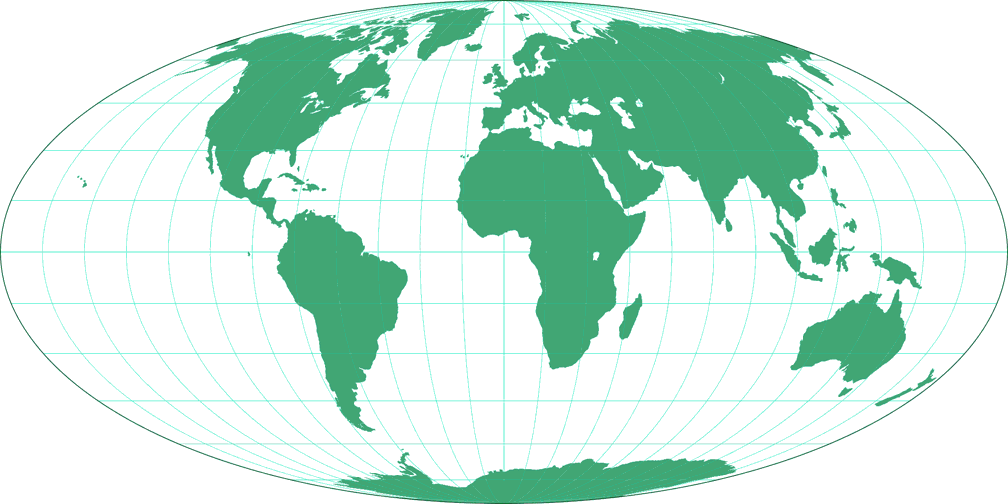 6. Comparison: Tissot Indicatrix, 30° – scaled to same width
Kavraisky V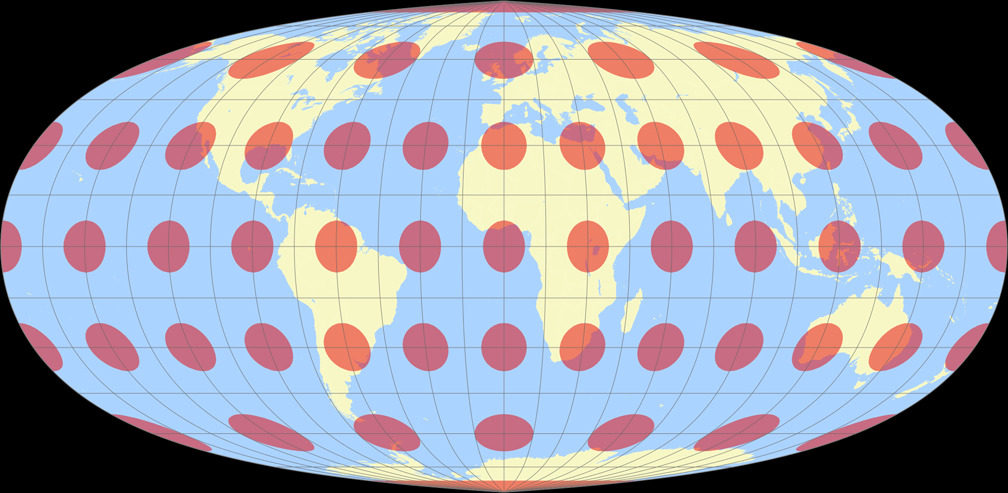 Mollweide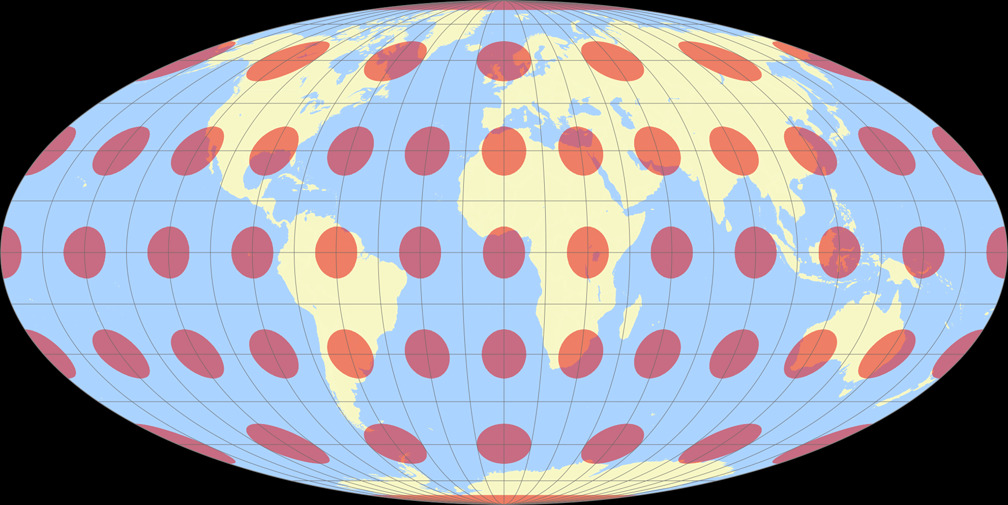 7. Comparison: Tissot Indicatrix, 15° – scaled to fit
Kavraisky V
Mollweide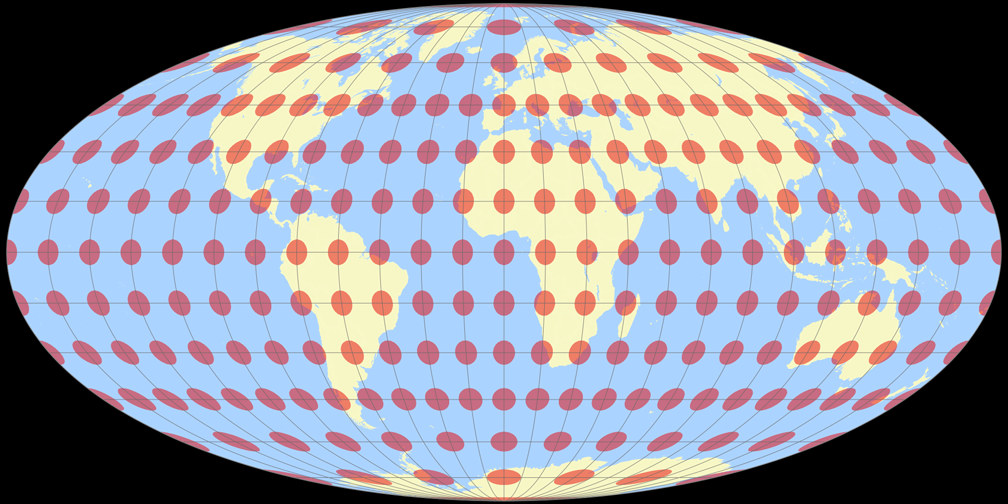 8. Comparison: Tissot Indicatrix, 15° – scaled to same width
Kavraisky V
Mollweide